This WhatsApp Group Actually Connects You with Rich Single Men in Dubai
via traveller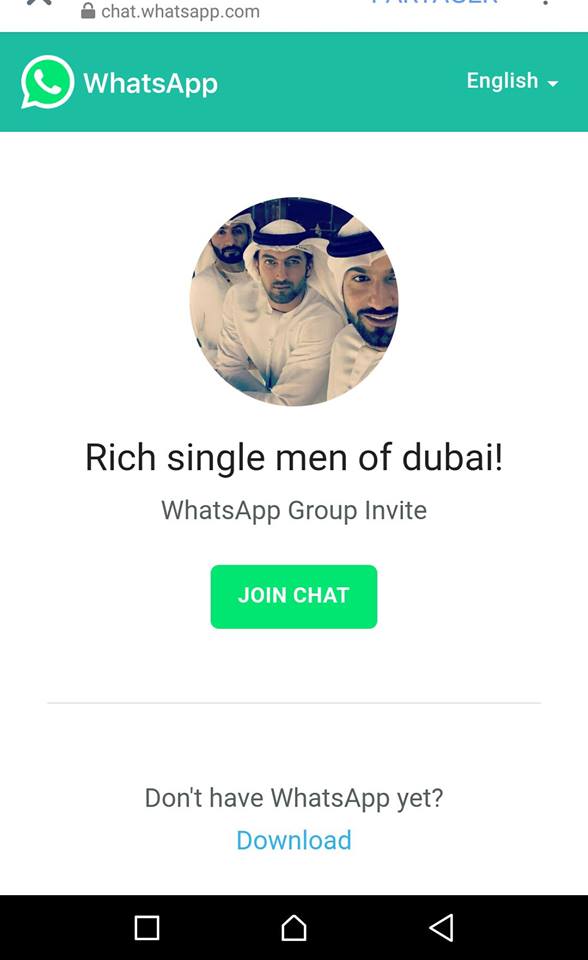 Good news to all of those who are looking for sugar daddies, or a youngling with money! All you have to do is join WhatsApp group 'Rich Single Men from Dubai.'
Straight Out Of Dubai's Facebook page posted a photo about the group, and honestly, we're not quite sure whether it's a joke or legit, but what's there to lose anyway?
The entire thread on Facebook has been bombarded with comments from women sarcastically (but not really) urging their other girlfriends to join the group.
WE SAID THIS: Our search for a sugar daddy has finally come to an end!