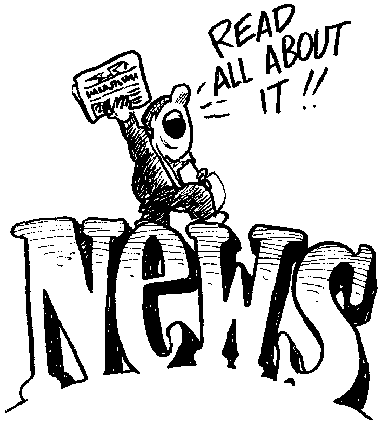 Just the mention of the word 'news' can seriously depress me these days. Most of the time I don't want to read it, see it, or hear it, unless of course you put the word 'odd' in front of it.
Take a look at some of this week's stellar headlines:
– "Sweden crowns horseshoe champions"
– "Iowa festival salutes bacon"
– "Couple addicted to coffee enemas"
Then I tried to imagine some of the odd news stories that could come out of Egypt and this is what I came up with:
– "Donkey travelling in the wrong direction causes havoc in the streets of Cairo"
– "Cucumbers outlawed due to strong resemblance to male reproductive organ"
– "Egyptian youth reaches world championship final of sock football"
See? News CAN be fun.