What Is the Morrocan Tagine?
via imgcdn.pro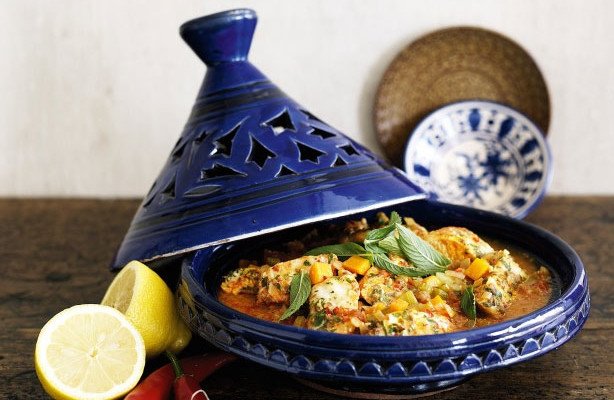 The tagine, a Moroccan dish with a conical top, has become a major part of the Middle Eastern cuisine. It's also a versatile dish often used for both cooking and serving. The way it has been crafted and shaped allows steam to collect and run to the base.
They are also glazed, well-decorated vessels, often serving as house ornaments and antiques. In countries such as the United States, tagines are even sold as art, incorporating unique patterns and sands to form a simple and subdued look.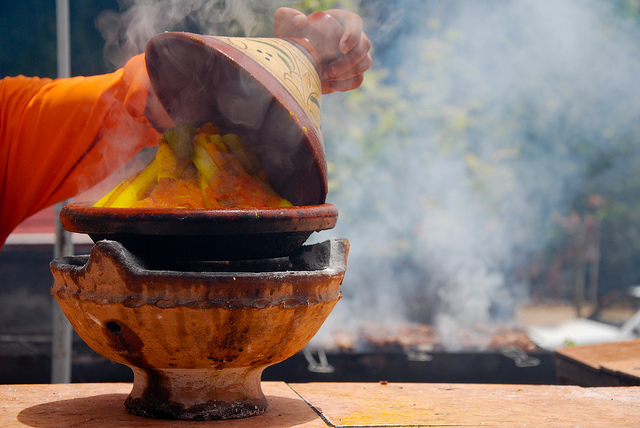 Traditionally, a charcoal base is used for tagine cooking, but conventional ovens work just as well; serving a tagine should be done with caution however as the base becomes scalding during the kitchen tasks.
The dish preserves the moisture of food by allowing steam to condense at the top section while also circulating with the food, providing a potent mix of spices and flavoring. Many meals can be crafted quickly with tagines as they typically specialize in savory, spicy foods rather than longer preparation times.
Because they are made of earthenware material, tagines often require greater care and getting the best use out of them requires good seasoning; it is recommended that you submerge it in water for at least one hour first, then rub the inside of the ornament with olive oil. From here you should then place it in a cold oven set at 150 degrees Celsius for two hours and finally, wash it soapy clean water and dry off with a cloth.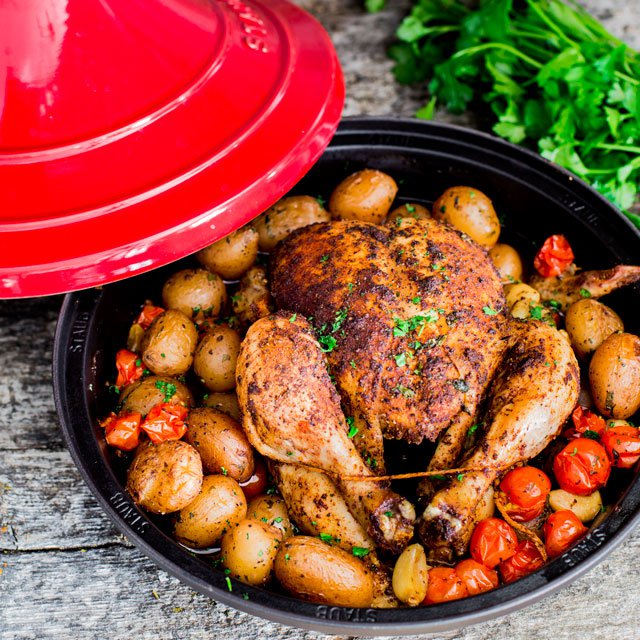 The tagline continues to be widely used around the world and has also fueled the spread of some delicious Middle-Eastern foods. For example, cauliflower and chickpea tagine with harissa and preserved lemon or Moroccan Spiced Falafel Bites. Countless recipes are available online for anyone intrigued by the cooking methods it offers.
WE SAID THIS: This Eggplant Pizza Recipe Will Give You Life.