Getting engaged and planning a wedding is supposed to be the highlight of your life, right? Often times, though, the stress of planning your wedding can really spoil the excitement.
More and more couples – especially young ones – are now taking different routes when it comes to planning their wedding, in the hopes of avoiding all the unnecessary stress and drama. This has consequently meant that young couples are looking for novel, relaxing, affordable and picturesque locations – away from the stress caused by crowds and pollution in big cities like Cairo and Alexandria.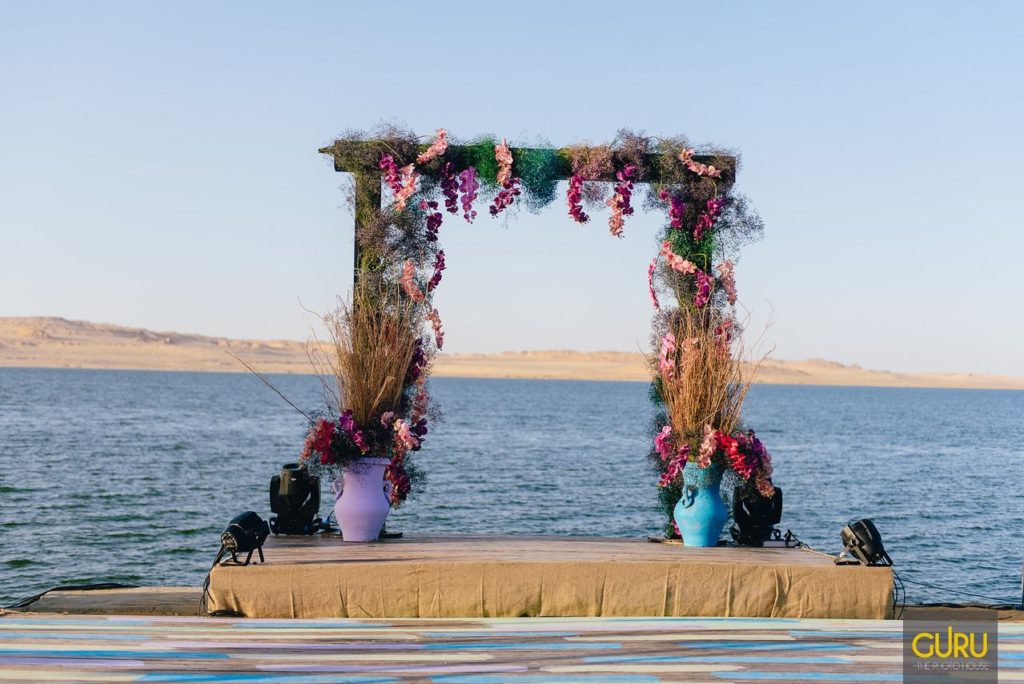 This has accordingly meant that destination weddings – like ones held in Gouna, Sokhna, Sahel, and Aswan – have become increasingly popular. Today, we would like to introduce to you with a potential consideration, if a destination wedding is what you have on your mind: Fayoum.
Because of its fairytale-like scenery and authentic atmosphere, we have decided to suggest that Fayoum – yes you read that right – be on your list of possible wedding venues and locations. There is really no place more beautiful – and unique – in the world of wedding venues and happily ever-afters, than gorgeous Fayoum.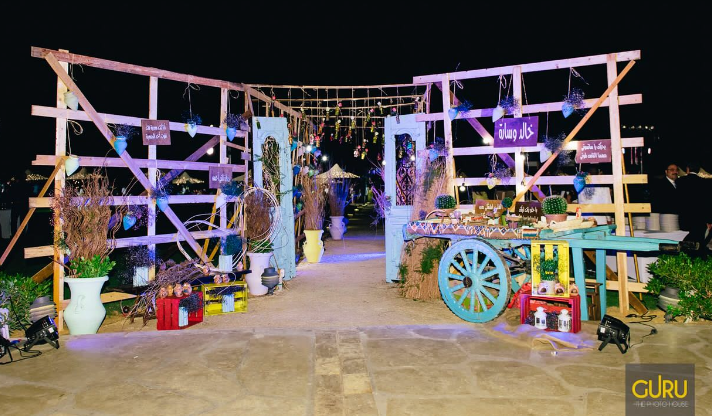 What makes Fayoum special is that it caters to everyone; whether you want an extravagant affair, or a low key gathering with only loved ones, Fayoum is there for you.
In the age of Snapchat filters, having your wedding at an Instagrammable location is a plus (a very big plus), and Fayoum provides just that. From its Qaroun lake that looks like something out of a catalogue, to Wadi El-Rayan's waterfalls that are simply just glorious, and much more. Fayoum also happens to be home to Byoum, the first luxurious real estate destination. Oh, and there's more; it also has Byoum Lakeside, a hotel that can house up to 130 of your guests under the same roof. We know, right?
We here at Scoop Empire have also decided to hunt down some of the region's top wedding planners and event organizers – from Lamis Kamel of X-Nation to Marley Feckry of Decarma – to further prove that Fayoum indeed carries extensive potential, when it comes to planning the first chapter of your happily ever – after.
Here's what they had to say:
"Besides the fact that Fayoum is a very gorgeous location, it is without a doubt Egyptian. Our weddings now tend to be very Westernized, but with Fayoum, people get the chance to go back to their roots for a more authentic feel. There's a sense of closeness in Fayoum that we don't seem to find anywhere else." – Lamis Kamel of X-Nation
"I love to travel, especially when you combine it with weddings because one-in-a-life-time memories are just bound to happen. Fayoum, with no doubt, has been known as one of Egypt's hidden gems for its picturesque views, sandy beaches, heartfelt warm hospitality, welcoming people. All these elements work together to make your special day is an unforgettable vacation. It's just an amazing way of showing your loved ones how much you appreciate them by planning weekend-wedding.Think cozy boat trips, sand-boarding, swaying palm trees, " – Marley Feckry of Decarma
"The actual concept behind the idea of a 'destination wedding' consists of a minimum of a three day celebration, and Fayoum is perfect for that. The small city has a lot of breathtaking activities to fill the wedding program; from safari rides at night for the bachelor and bachelorette party, to the wedding breakfast and more. The food is really amazing there. Oh, and it's a two-hour drive. So if you can't spend the night you can always drive back to the city. And the scenery is totally different then anywhere else. Having the actual wedding surrounded by mountains and Qarun lake is out of this world." – Sandra Assaad
"It's no secret that Fayoum is one of the most popular spots to stargaze, now imagine sharing you and your partner's big moment under the moonlight and twinkling stars. Not to mention that Fayoum has always been a place with beautiful attractions and places that are truly worth exploring such as Wadi El Hitan." – Carole Medhat of Chandelier
"Why do people love getting married in Fayoum? Because it has one of the most magical atmospheres. It is also an hour and 15 minutes away from the city, making the perfect place for a weekend getaway. Its natural beauty will definitely make your whole experience a memorable one, starting from its soothing spirit to its natural scene, guaranteeing an amazing pre-wedding photo. The weather in Fayoum is almost perfect most of the time during the period of June-September, as the average temperature is usually 27c. Venues such as Byoum Lakeside hotel will make a wonderful to experience the best day of the couple's lives." – Reham Badr of Victoria's Wedding
WE SAID THIS: Share with us why you think Fayoum is possibly the new it place for weddings.