The Scoop team recently got invited to a one-of-a-kind walking experience, and we just can't wait anymore to tell you all about it! If you haven't already heard about Walk of Cairo (WOC) then you're missing out on a lot. It's one of Egypt's best lifestyle destinations, offering international dining, round the clock entertainment, Egypt's first-ever Museum of Illusions – where we had a blast by the way – as well as many other entertaining activities that managed to recreate the city walk of our dreams.
The first thing we noticed at WOC is how the place is perfectly designed in a way that mirrors the beautiful streets of Cairo. The award-winning Miami-based architects and masterminds behind UAE's Burj Khalifa Skidmore, Owings & Merrill (SOM) did a brilliant job building this gem stretching over 1.5km of open-air walkways right in the heart of Sheikh Zayed.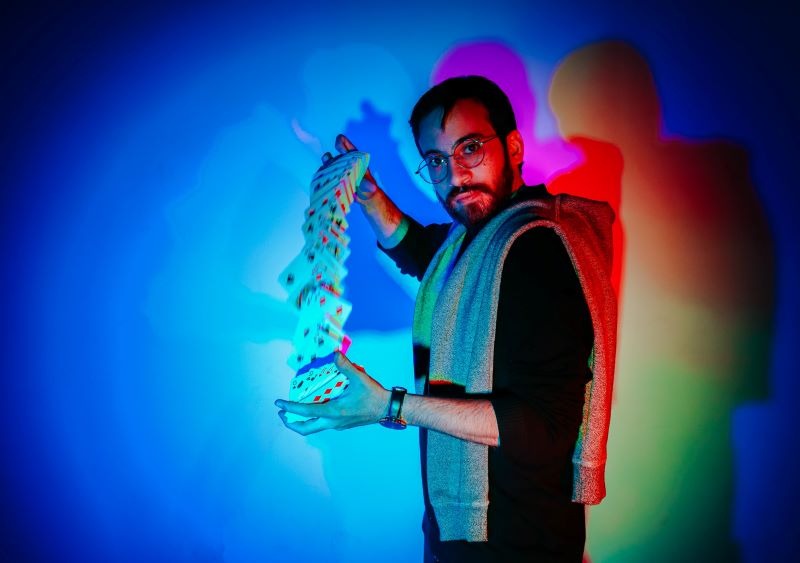 WOC has unapologetically become the top recreational lifestyle destination to suit everyone's taste. Starting with our favorite international restaurants that come all the way from Beirut and London, such as Kampai, Seray, Lily's, L'avenue, and Benihana offering us a fusion of tasty food.
WOC is also home to 'FLY', Egypt's biggest outdoor trampoline park where people of all ages can play and jump around. We had the time of our lives jumping and defying gravity with the team. And that's not it, apparently, WOC takes entertainment very seriously; we really enjoyed the mesmerizing Tails of Cairo, the petting zoo with species from all around the world, a parrot sanctuary, and a peacock garden! How unique!
Showcased by hosting regular events & exhibitions, The EDITION is an innovative rentable hub for creativity, where a range of regular fashion, music, cultural and art events are showcased.
The EDITION already hosted two fashion events; Papier Marché and Christmas Edition, consequently exhibiting Lebanese and local designers, as well as fashion and home accessories, and it's currently hosting Maison 69 throughout the whole month at The EDITION until Jan 11th. Make sure to check it out.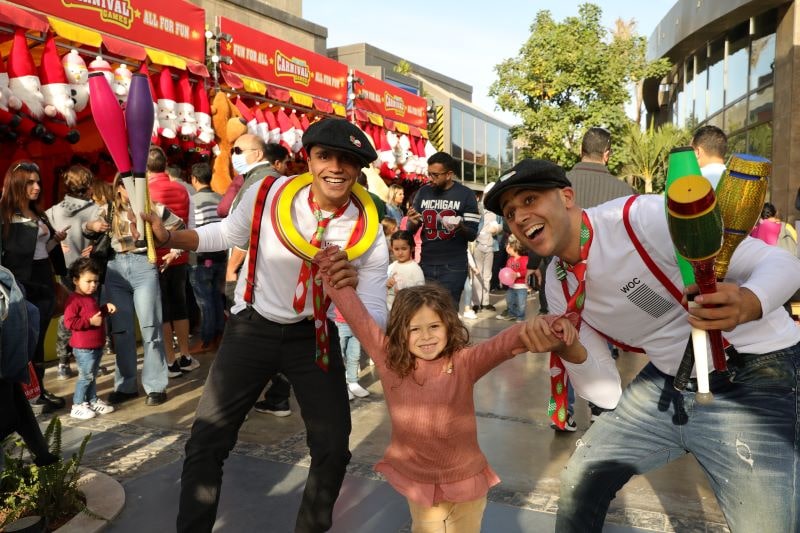 'RIG', on the other hand, is a modern amphitheater where all kinds of cultural activities are hosted. Varying between music events, art and dance classes, educational workshops, as well as a modern container food park that offers a variety of street eats that everyone can enjoy.
And finally, we saved the best for last. WOC is filled with countless instagrammable art installations for everyone to capture memorable moments with family and loved ones. On every corner, there's a surprise, such as the huge 8m gorilla, a state-of-the-art light parrot, angel wing installations, and so much more.
WE SAID THIS: Have you been to WOC yet?