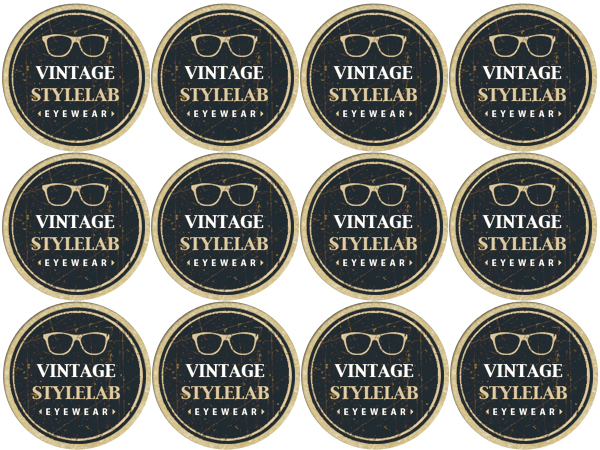 Sunglasses are all the rage, and picking the best pair seems to be one of the hardest things (what brands, what model, what price range?) But the most coveted sunglasses are those damn vintage sungalsses, the older the better! Well boys and girls let us introduce you to the don of all Vintage Sunglasses.
Tarek Sallab, just launched his website Vintagestylelab.com, the hub for all that is vintage and sunglasses.
Mr. Tarek Sallab, tell us about yourself and your obsession with sunglasses, vintage to be specific?
SO first of all I am a Vintage eyewear Fanatic , 28 ,Egyptian French raised in cairo by parents that where obssessed with antiques , from my dad 's antique cars to my mothers antique furniture , I guess it came easy to get into the vintage eyewear buisness with parents like that. Now I bought my first pair of vintage sunglasses about 5 years ago, at the time it was just cause I thought it would be cool to say those are VINTAGE , after a couple of years I lost that pair and decided to return to the same shop to buy the same pair , unfortunitly it wasnt there. however this changed everything , I started trying everypair and I finally bought 2, what happened was those 2 got sold to friends of mine.
I took the money bought four kept selling and nbuying more until I had my own private collection built by sales i had made… From there it was easy to make it into a business, I started on my own with help from my father and kept growing until I met the right people to open new markets and that is how this year vintage style lab was created with a showroom in cairo and toronto. We are four partners that did the same thing with there obssesion and turned it into a business.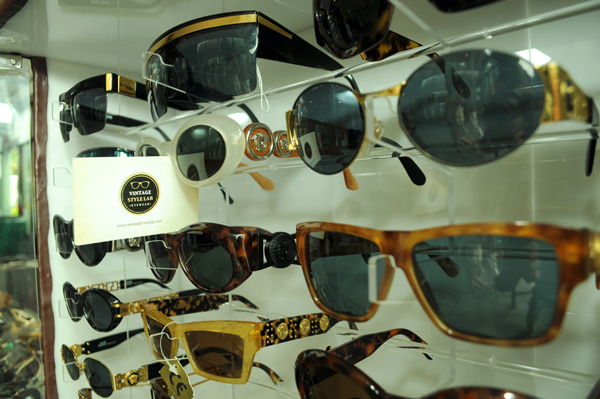 How did you turn your obsession into a business?
VintageStyleLab.com has just launched but we had started by only selling by apointments , we wanted to be able to show these extreamly rare pieces we had in stock and couldnt wait for the website to be built so we rented a showroom where we made this happen.. With Partners like Kevin and Mazen, this could only be a success.
Kevin with his 20 plus years in the music industry managed to get us some very key apointments with Flo Rida and the weeknd just to name a few. Before even launching the website Vintage Style LAb had managed to land their frames on no less than 8 celebreties on the red carpet including this years MMVA's. Not only that but VSL's glasses where worn for 2 of Flo Ridas last video's, as well as many performances by FLo in which the Rare pieces were picked by us.
What i am trying to say is with the team we have here at VSL from Mazen's expertise and contacts in the fashion industy we are able to get to many imnportant stylists and with Kevins experience in the music industry we are able to get to Celebrities that collect Rare vintage eyewear. Now this is where I come in and go around the world finding these gems and bringing them back where we can treat these glasses as they deserve.
What is considered the Holy Grail of vintage sungalasses, do you carry them, and how much do they go for?
Now a days the rarest pair out there is A pair made by Alain Mikli in the 80's for andwarhol, WE actually are lucky enough to have a pair of the 20 created. There is literally no price to a piece like this, it Belongs in a museum and here at Vintage Style Lab we hope that one day we can retire and build our very own museum!
We hear you just launched your website and a boutique is coming soon? When, Where, How?
Ya the website just launched, we had a great party at the old port in Montreal. WE have a showromm in Toronto , another one in Cairo, and we work very closely with japan as well as the rest of the Middle East…
Expect to see us around the world in the next few years with shops we are planning to open. We then hope to be able to bring back the art of producing eyewear like our ancestors and create our Very own VSL Eyewear hand made like its suposed to be!
We Said This: Check out the site, and get your hand on a pair, up till now my obsessive self has bought two!