VIDEO: The World's Strongest Men Compete Against Each Other in Jordan
Via The Washington Post
Ten of the world's strongest men gathered in Amman last Friday to compete in Jordan's first ever Truck-Pull Championship.
Spectators cheered on as the real life Hulks, who come from countries such as the United Kingdom, United States and Hungary, against the clock while pulling a 21-tonne truck across the track. Yup, that actually happened.
"This competition is very unique, we gathered the strongest men in the world to pull trucks for the first time in an Arab country," said Fadel Elias from Pinnacle Group, which organized the event.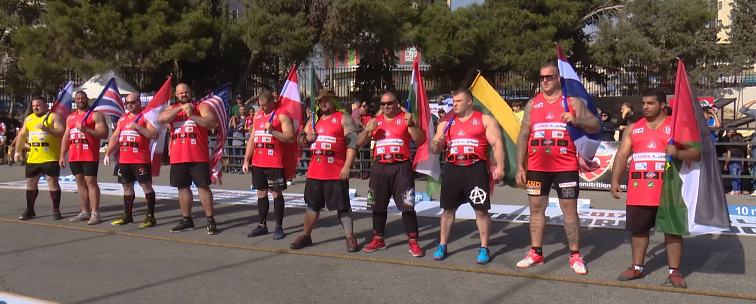 "We wanted to show that we can also hold competitions like this in the Arab world. And we also brought a Jordanian champion to take part in the competition," he added.
Watch how these big men do the impossible below:
WE SAID THIS: Woah!