Video of Beachgoers Rescuing a Turtle Is All You Need to Restore Your Faith in Egypt
Via Hashem Raafat.
You probably know Hashem Raafat from his heartwarming social initiative, in which designers and artists volunteer to paint Egypt's slums and underdeveloped areas in vibrant, joyful colors to try and bring psychological peace of mind to these underprivileged communities. But yesterday, the founder of Mashrou ElSaada gained traction on social media with a series of videos featuring a rescue of a turtle.
The animal was found stranded on a beach with an unidentifiable object wrapped around its neck and one of its flippers. The filaments from the object rendered the poor turtle immobilized.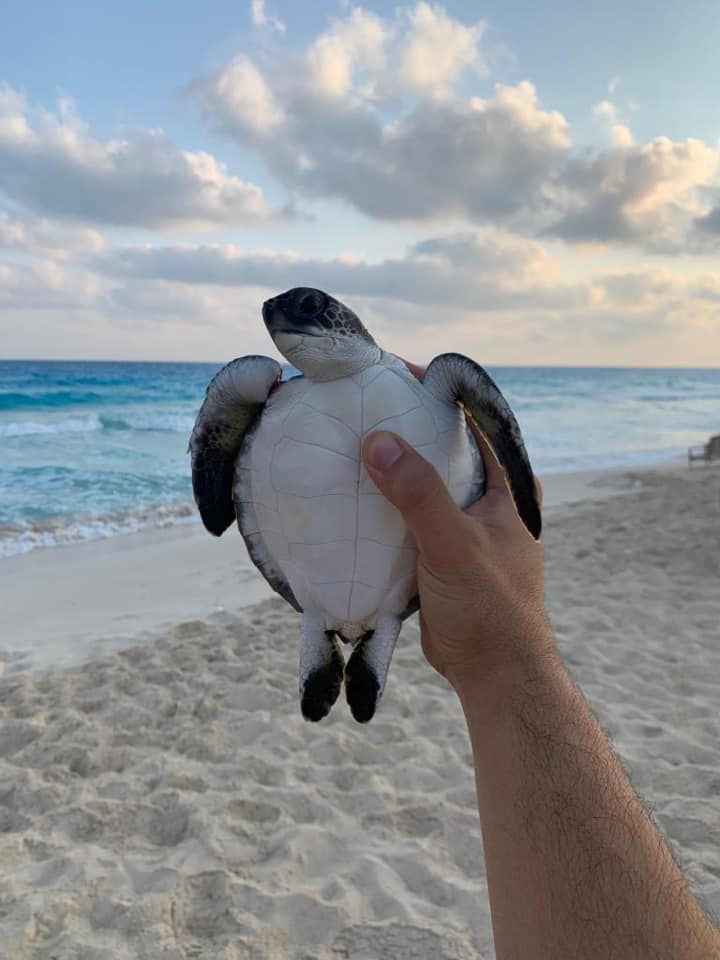 In these videos, Raafat and fellow beachgoers show how the turtle almost suffocated with this man-made object that was probably discarded on the beach or at sea. While attempting to untangle the helpless creature, Raafat makes his frustration at the incident clear. He goes on about how people threw this object recklessly without thinking about the consequences it might have on the environment.
In the two last videos, the group manages to free the turtle from this object, and it could be seen fluttering its flappers. Raafat promptly released it back to the sea. The turtle swam into the waves, with the sound of the group cheering heard in the background.
It is our responsibility to take care of the environment and to keep it safe and intact for future generations. Before discarding trash on the beach or at sea, remember, you could be causing irreparable damage to nature.
WE SAID THIS: Thank you guys for rescuing this little turtle. You truly deserve a medal!