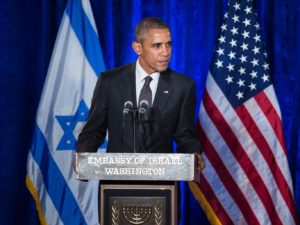 The States have just agreed on giving Israeli army USD 38 billion, the largest military assistance pledge the US has made to any country, according to the Independent. Israel's chief negotiator, Jacob Nagel, has arrived to Washington in preparation for the signing ceremony today, after 10 months of negotiations.
The deal is also set to restrict Israelis to the commitment of not seeking additional funds from Congress. Moreover, it will also restrict them to the commitment of gradually phasing out the 26.3% share of aid money that the country spends on developing its own defense industry in favor of American-made weapons, starting 2020.
The deal, which is put under the title "Memorandum of Understanding," calls for USD 3.8 billion a year in aid, up from USD 3.1 billion annually under the current pact, which expires in 2018.
WE SAID THIS: Alright…