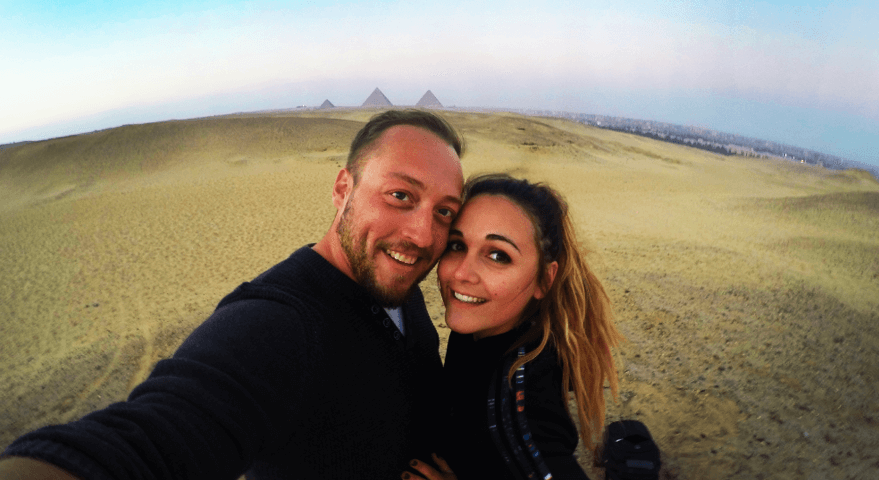 In light of Valentines Day and Egypt's tourism that needs a push, we came across what could possibly be the cutest proposal/tourism video for the country.
In what was less than 48 hours spent in Egypt, including flying in and out of Dubai; travel bloggers Jeff & Anne showed the world the magic of their relationship and Egypt. The premise behind the blog is exactly that, 48 hours in a country and all that can be done in such a short amount of time.
Their blog "What Doesn't Suck" brings you the best of travel, tech, gadgets and lifestyle on a daily basis. Combined the two have traveled to 75+ countries and lived in places like Chile, the USA, Norway, France, India, Holland, South Africa and Thailand. Makes them pretty legit no?
WE SAID THIS: We'll leave you with Jeff's words "I'll go ahead and say it right now, Egypt is the most fascinating country on Earth. And while 48 hours in Egypt isn't nearly enough, here is how you can get the most of a short weekend stay."