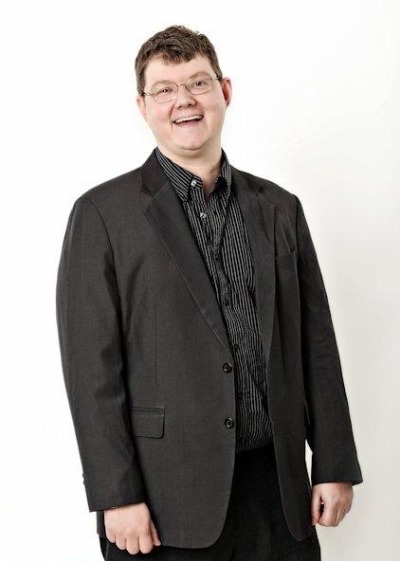 He is Cairo's favorite voice on the radio being amiable and friendly, a successful producer and technically the brain behind Nile Fm. We got the chance to talk to Tom Green. Check out what he had to say
1-Tell us what's it like to be an Englishman living in Cairo?
I've spent the best part of a decade living in Cairo and yet I never, ever get used to seeing the Pyramids! Does anyone?
2-What surprised you most living here in Egypt?
This is my second time living in Cairo, and the first thing I noticed coming back was how you can get baked beans here now! I really missed them the first time!
3-When and how was the first time for you to discover that media was your thing?
I've been avoiding work – sorry working in radio – going on for 20 years now! I first got bitten by the radio bug when I scored a work placement with the BBC. I haven't really wanted to do anything else since.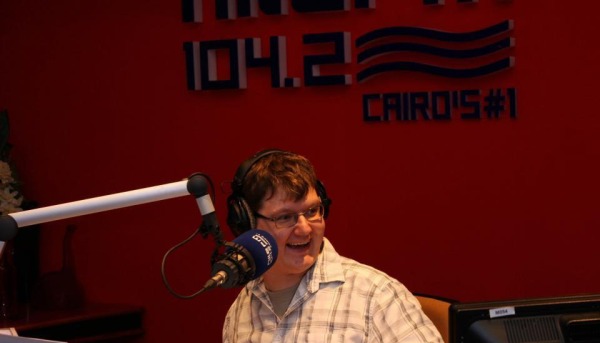 4-What do you like most about being a radio presenter?
I get to do creative work on a daily basis with a great team and Zeinab who is a fantastic co-host. The thing I've always loved about radio is how you can start with a subject somewhere and end up someplace completely different, or change direction altogether. Difficult to do in any other medium!
5-Hosting a live show is a real challenge don't you think, how do you get prepared?
Well, not as challenging as deep sea oil drilling, or open heart surgery but I get your point! We prep the show in the hours before and always try to include some topicality and local colour. Quite often we come up with something better in the studio though!
6-Among the shows you have hosted what is your favorite?
I'll always have a soft spot for the Wake Up Call I presented on Nile FM with the lovely Heba, professionally working for British Forces Radio broadcasting worldwide was also a high point.
7-Your interview with Leona Lewis took YouTube by storm who else would you like to interview?
Yes, she was fun to interview! We'd love to have more guests on the show like the violinist Merilyn who came in and played live. I'm a huge Bond film fan so I'd like to interview Sean Connery one day, but I'd have to avoid trying to copy his accent….
8-A multi-talented presenter, producer, studio manager, commercial producer from script to final delivery and a mentor what do you like most among these incredible talents?
Wow… Very nice of you to say so! I really love doing live radio, but I'm also a producer and programmer passionate about the station sound too. At Nile FM our production team is first rate and I take my hat off to them!
9-Congratulations for your new show Hits and Headlines please tell us more about it ?
Well thank you! It's a really simple idea, I play a bunch of great songs, drop in some clues and archive news clips and then I challenge you to tell me
which year I'm featuring!
10-What does it take to be a successful radio presenter?
Passion, a sense of humour, a thick skin and a bit of technical ability. Without that you'll struggle. The rest can be taught!
You can always join Tom & Zeinab for the latest music & craziest games on The Big Drive Home on 104.2 from 4:00 to 7:00 PM also you can join Tom on
Saturday afternoon for two hours of Hits & Headlines! He'll mix some of today's top hits with songs from a "mystery year"… Try to guess what year it is from the songs & the "mystery years'" headlines, he'll be giving us clues. Hits & Headlines airs live every Saturday at 1:00 PM, only on Egypt's #1 for hit music, 104.2 Nile FM which you can always hear it's live stream on http://www.nilefmonline.com/nile/ as well as watching it on Youtube live stream here
And don't forget to download Nile Fm's latest android & ios app featured on the Nile Fm official website.