Thousands to Attend International Yoga Day Events in UAE
Via Gulf News
By Farah Mahgoub
This weekend, thousands of residents in the UAE will be participating in events celebrating the fifth International Day of Yoga, commonly known as Yoga Day. The celebrations will be led by the Indian Embassy in Abu Dhabi and the Indian Consulate in Dubai, with the support of local authorities across all the Emirates, Gulf News reports.
Even though Yoga Day officially takes place on June 21st, the event will be held a day earlier in Abu Dhabi. It will take place at Umm Al Emarat Park at 7 pm on June 20th, to allow for more families to gather and benefit from the line-up of experts in one place. Free entry, parking, yoga t-shirts, and yoga mats will be provided to participants on a first-come-first-serve basis.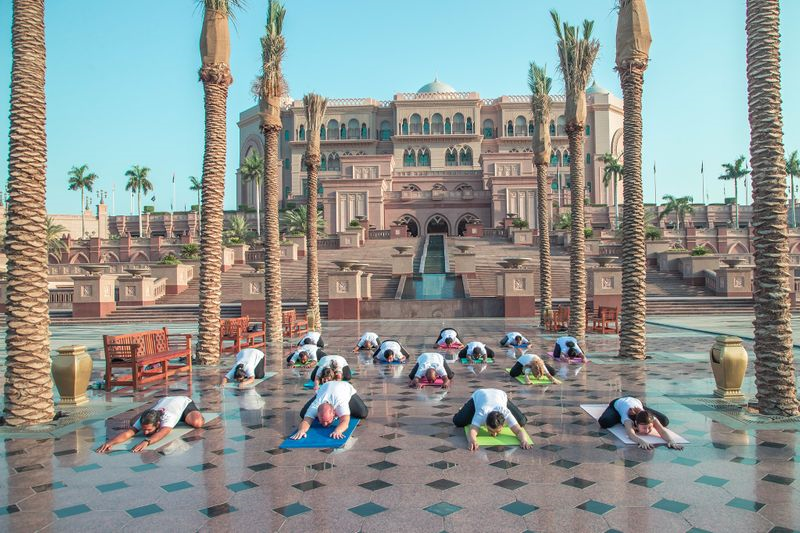 Navdeep Singh Suri, the Indian Ambassador to the UAE, announced that Shaikh Nahayan Mabarak Al Nahayan, the UAE's Minister of Tolerance, will be the chief guest. The ambassador also thanked the UAE authorities and the community for their support and urged everyone, both Emiratis and the expat population, to attend.
Abu Dhabi isn't the only city celebrating Yoga Day, though. Similar yoga sessions will take place in Sharjah, Ajman, Umm Al Quwain, and Ras Al Khaimah throughout the weekend. In Dubai, the main event will take place at Zabeel Park at 6:30 pm on June 21st, hosted by the Indian Consulate in Dubai.
Yoga enthusiasts from different countries will follow the Common Yoga Protocol (CYP) with other yoga demonstrations during the celebrations. The CYP is a specified sequence of yoga poses of 45-minute durations developed by yoga gurus in India.
Besides following the CYP, the Consul General of India in Dubai Vipul announced that here will be competitions on yoga postures where winners will be awarded with thrilling prizes. There will also be a raffle draw where two lucky winners will receive return tickets to India by Air India.
The embassy will be celebrating Yoga Day again on June 28th at the Jahili Public Park in Al Ain.