Living in the Middle East, you sadly kind of get used to all the pollution that comes out of cars. Dubai, on the other hand, refuses to accept that fact and is bringing its 8th annual Car Free Day back on February 5th.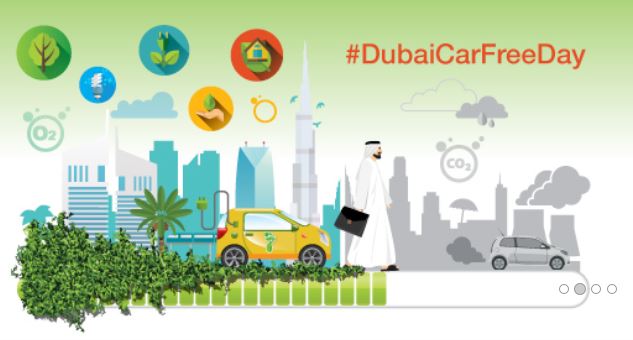 More than 1,500 organisations are expected to ditch their cars for a day to participate in Dubai Municipality's biggest environmental awareness campaign.
The initiative has contributed to the reduction of an estimated 140 tonnes of carbon dioxide emissions in 2010. The number of CO2 reductions has increased annually since then, reflecting the increased level of awareness and participation by society.
"Last year, nearly 30,000 personal vehicles were left at home for Car Free Day, with people opting to more using environmentally friendly transport instead," Hussain Lootah, director general, told The National.
WE SAID THIS: Companies and individuals wishing to take part in this amazing initiative can join by clicking here.