This Moroccan Football Player Just Earned Himself a Position in The 2018 World Cup "10 Best Wingers List"
Via: Morocco World News
By Nada Hamouda
Called by the Moroccan fans as the "warrior," Nordin Amrabat made quite an impression during the 2018 World Cup in Russia. Hence, the popular American Bleacher Report ranked the Moroccan winger as the eighth in the best wingers list of the World Cup.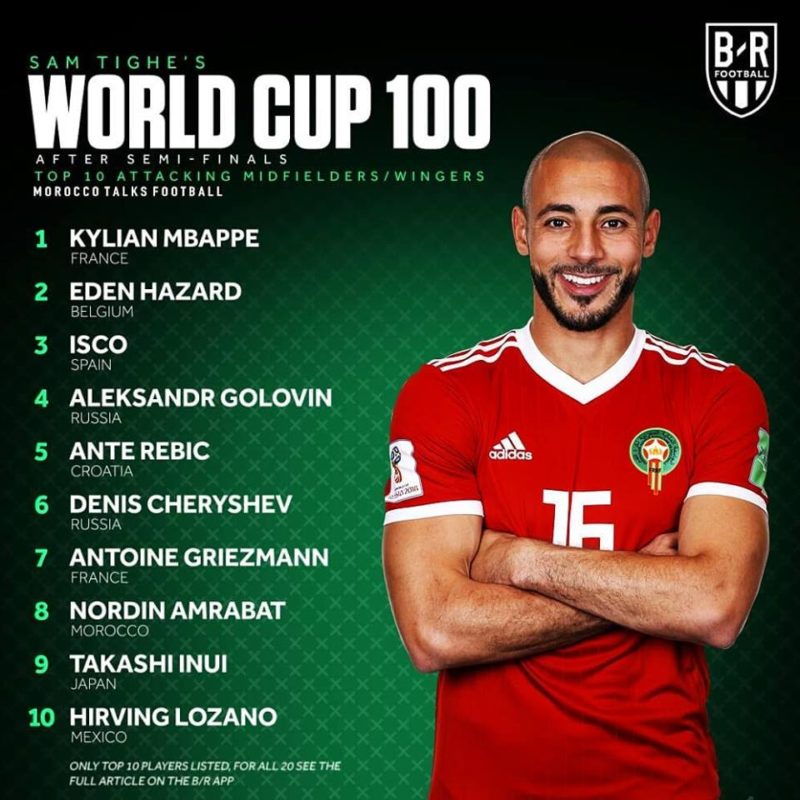 The 31-year-old Atlas Lion caught the attention of the international media with his combative performance during the games against Iran, Portugal, and Spain. However, Morocco was eliminated from the Group Stages in the bottom with only one point after the 2-2 draw against Spain.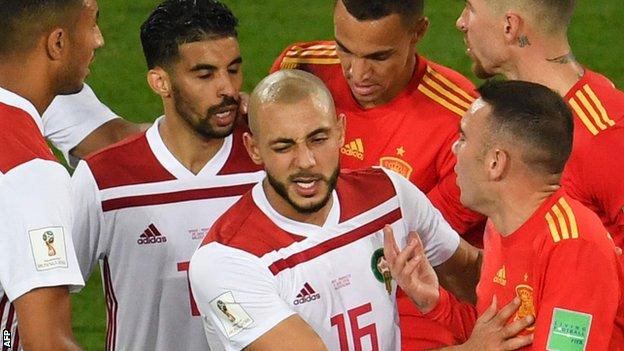 The Morocco's winger was furious after a late Spain goal that cost them victory in their final World Cup Group B match. Consequently, Amrabat's VAR outburst cost Morocco's FA a fine of $65,650.
WE SAID THIS: The Morocco star just signed a three-year deal with Saudi club Al Nassr from the English club Watford.