Carts are now officially the new cupcakes. They are everywhere and we absolutely love it! Carts have been taking over every corner of the city lately. From Nutella carts to modernized sweet potato (batata) carts, and now, flower carts! We've stumbled upon La Vie Fleurie, the city's latest cart creation that aims to spread good vibes and positivity by selling flowers.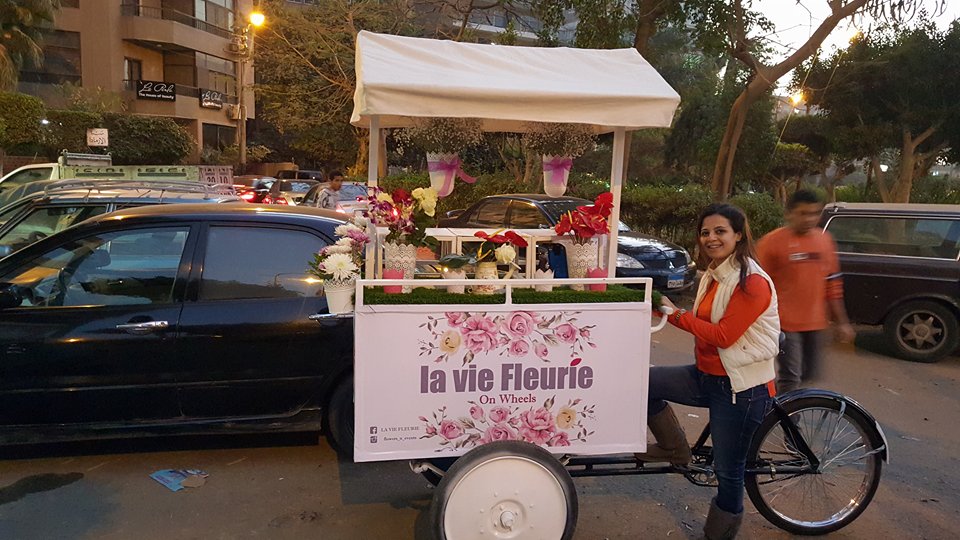 "I own a little flower shop with my partner Milad, we arrange flowers and organize events. We've always aimed to be exceptionally creative with our ideas and designs, but most importantly, we like to deliver a positive message," owner Sandra Magdi Keriakous tells us with a big smile on her face. "My very first dream was to have a flower truck or a glass kiosk so we're able to have bigger exposure but we didn't have the required expenses, and the regulations were very hard for us to do that."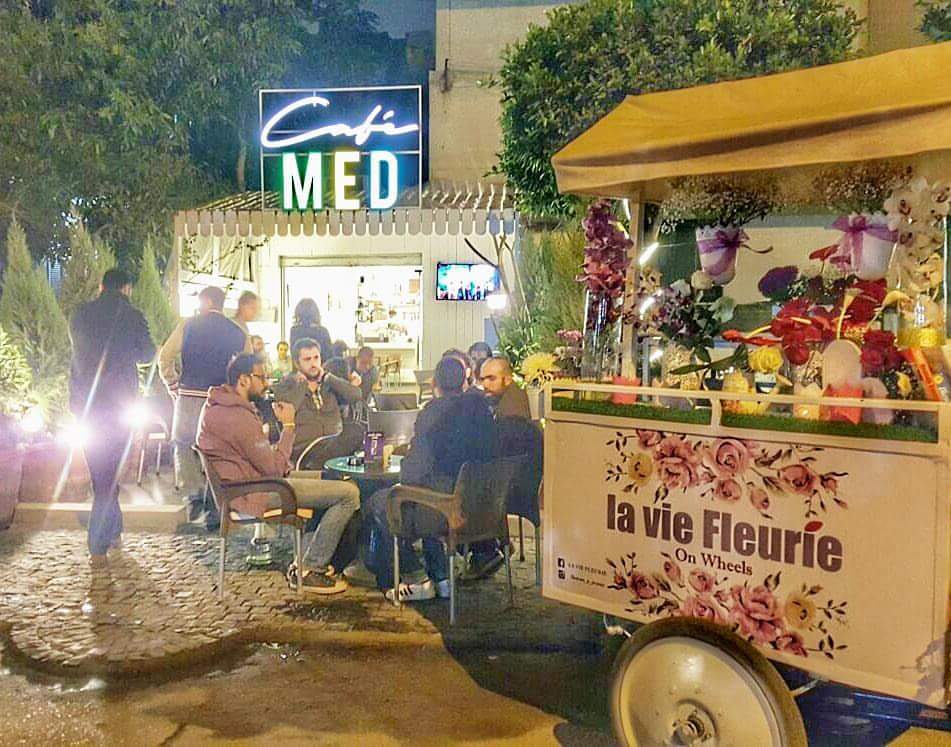 Keriakous was inspired to start this project after having a bad day. She went to her flower shop, which transported her into another realm of happiness and positivity. "It doesn't matter if you've had a bad day, all I did was play the right music, get a good book and relax between my flowers and that was enough to transport me from my bad state of mind and onto the good one," she explained. "And that is what I want for everyone."
Be on the look out as the La Vie Fleurie carts are going to be everywhere in the city, but they are also available from 10AM to 10PM for you to call them and order their service, which will include the actual cart coming to your street and spreading nothing but smiles across people's faces.
WE SAID THIS: Check them out on Facebook by clicking here, follow them on Instagram (@flowers_n_events_egypt_kuwait) or call 01280898918.