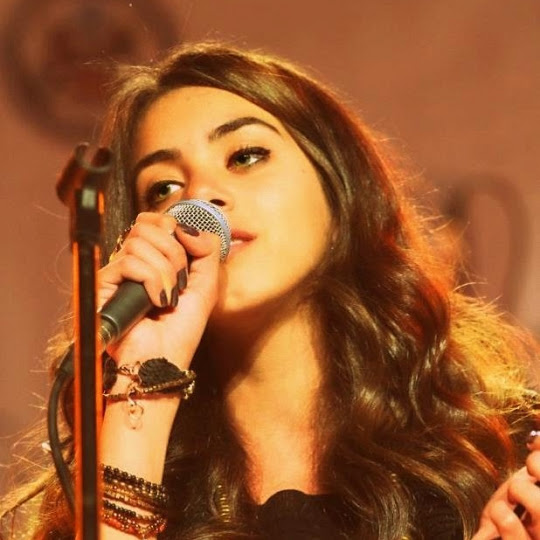 Throughout Egypt, it's very hard to find someone who's talented. However, we were lucky enough to meet the amazing Malak El Husseiny.
Not only did we get to hear her sing, but we got a chance to interview her. We spoke with this dynamic performer about her music history, and the confidence she brings to her performances.
Check out what Malak El Husseiny has to say to the world.
Tell us a little about yourself? Who is Malak El Husseiny? How did it all start?
I've been singing for as long as I remember, music was always a big part of my life growing up so it was always the lifestyle I lead. I started writing music around 2 years ago when I was 17. I never knew it could be so liberating and therapeutic to pour myself into song writing, ever since I started it just became my escape. I never used to perform any of my originals though, I used to just write to express but never intended them to be for show. Only this past year have I been able to put myself out there for the world and it changed my life.
How would you describe your music for the public audience if they have never seen you before?
This question is really tricky, I've answered it differently each time. I've always wanted to do music that's different and experimental but it's hard to do that live if u only have a guitar to accompany you. My EP is really different from what I usually perform, it's far from acoustic. It's me being who I want to become. It's cinematic, yet dark and light at the same time. I'm also really influenced by the 50s/60s and that's very evident in my new music. People are either going to really love it or really hate it, both are fine by me.
What was the first song you ever sang? How did it make you feel?
I honestly don't remember, It was probably twinkle twinkle as soon as I began talking. The first song I ever performed in front of a big audience was Heaven by Bryan Adams when I was about 12. I was really scared and my voice was very shaky but when I was finished I knew I wanted to do this for the rest of my life.
What do you think your "biggest break" or "greatest opportunity" has been so far in your musical career?
My biggest break so far was being signed to Subspace and being given the opportunity to work with so many people that inspire me and start working on my EP. I've been really finding out a lot about myself and the music I want to create, It's life changing.
Who are your biggest musical influences?
I have so many musical influences from different genres but I guess the legends of their time are The Beatles, Scorpions, Janis Joplin, and The Doors.
If you had to do anything other than singing what would that be?
Well, I wouldn't choose one thing because I'm into so many art forms. I love painting and fashion, so I would pursue these as a career. I will probably do that as soon as I get a kick start on my music career because I don't need to choose just one path, it's all creative expression for me.
Check out the star performing live here: