With good weather comes a great atmosphere and what better then a couple cocktails to add that finishing touch. The recipe has decided to give you something different this weekend. Enjoy the drinks and if yo are looking for something a little more virgin, well then take out the boo's and switch it up with a soda, that usually does the trick.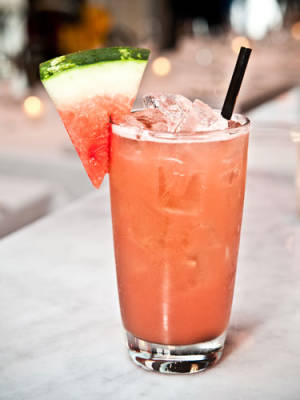 Bootie Call
2 oz. Milagro Tequila Blanco
1 jalapeño
1 oz. agave nectar
1 oz. lime juice
8 watermelon chunks
Garnish: watermelon slice
Muddle jalapeño and watermelon in a cocktail shaker. Add ice and remaining ingredients. Shake and strain into a highball glass. Garnish with a watermelon slice.