The Abu Dhabi Grand Prix Formula One weekend can get hectic, we know! Between the races and all of the events, you pretty much end up running around like a chicken with your head cut off — not knowing what to attend, where to go and what's actually not worth missing.
We've compiled your ultimate weekend guide to make your life much easier.
Thursday 23rd of November
It's the first day and you have no idea where to go and what to do! Below are our top recommendations.
Calvin Harris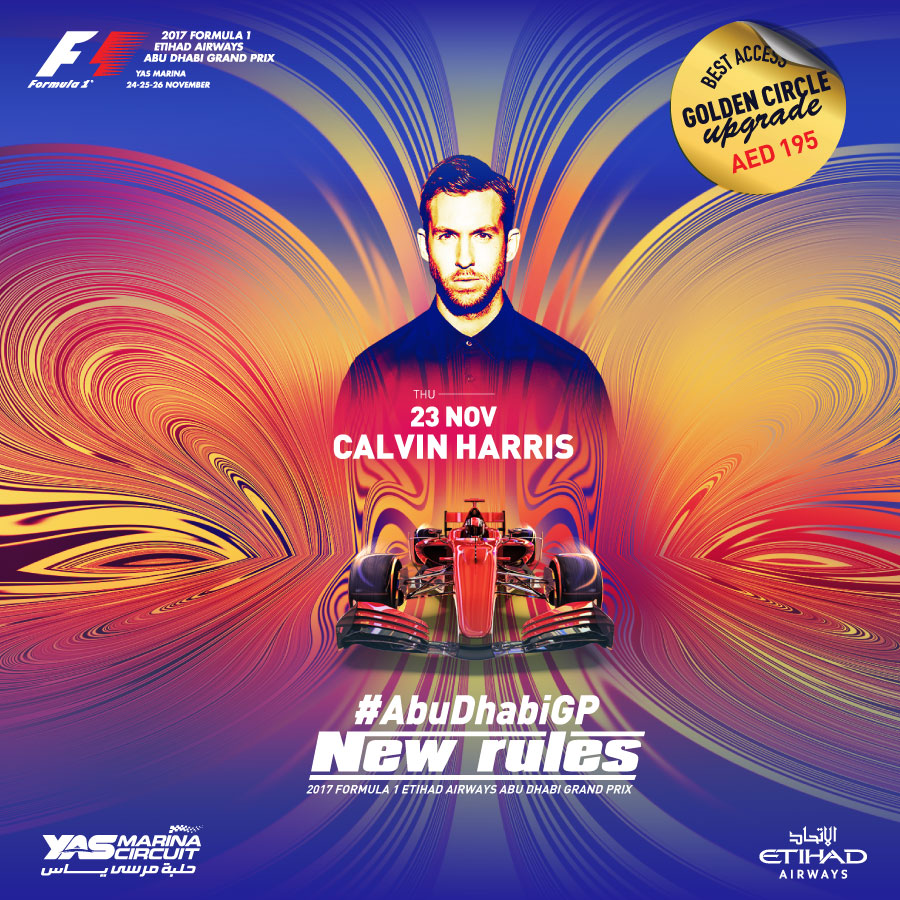 The Grammy-award winning DJ and producer will be hitting up the Du Arena on Yas Island for an after-race concert like no other. The man behind half of this summer's hits like "Heatstroke" featuring Ariana Grande, Young Thug and Pharrell Williams; "Rollin" featuring Future & Khalid; and "Slide" featuring Frank Ocean and Migos.
Hot Since 82
After the concert, you can head to Iris where acclaimed DJ Hot Since 82 will be taking over the decks. The British producer is also known for his residency in Ibiza that keep patrons on the dance floor all night.
Friday 24th of November
The first day has come and gone, and everyone may still be recovering, but we must soldier on for there are more sights to be seen and sounds to be heard.
El Chiringuito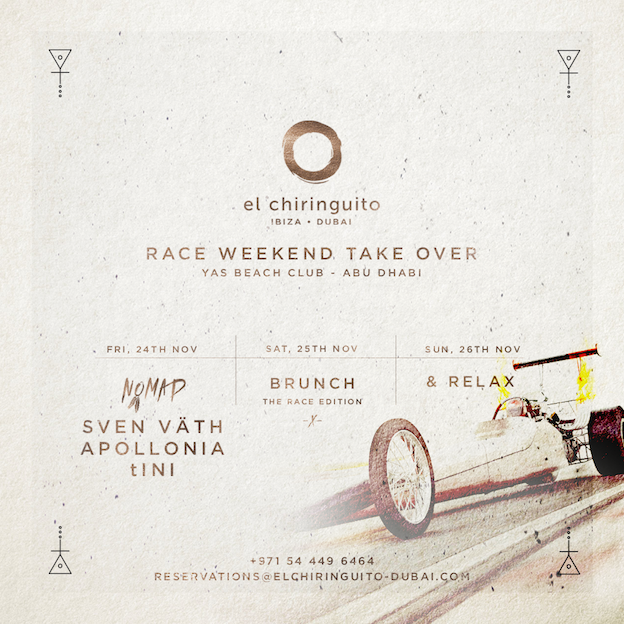 If you're the mood for some of the coolest DJs out there at the moment (which you are), then you definitely need to check out El Chiringuito. They'll be setting up shop on the island, and have whipped up one hell of a killer lineup. Get ready for Nomad, Sven Vath, Apollonia and Tini.
Iggy Azalea and Tinie Tempah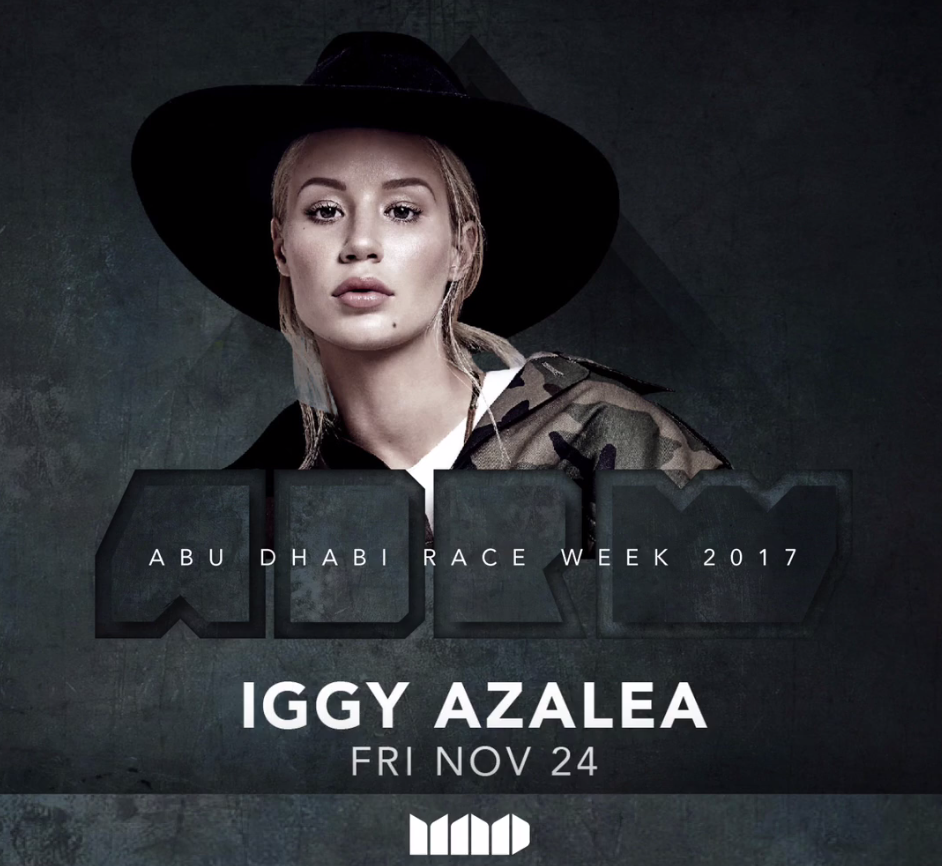 If you're in the mood for live entertainment with actual performers who sing and dance, then Mad on Yas Island is your spot tonight. Rappers Iggy Azalea and Tinie Tempah join forces to take over the stage for one mad night — no pun intended.
Saturday 25th of November
Energy levels may be dwindling, mainly because you've been going wild for two days straight, but keep at it. Today's not one to miss!
Carl Cox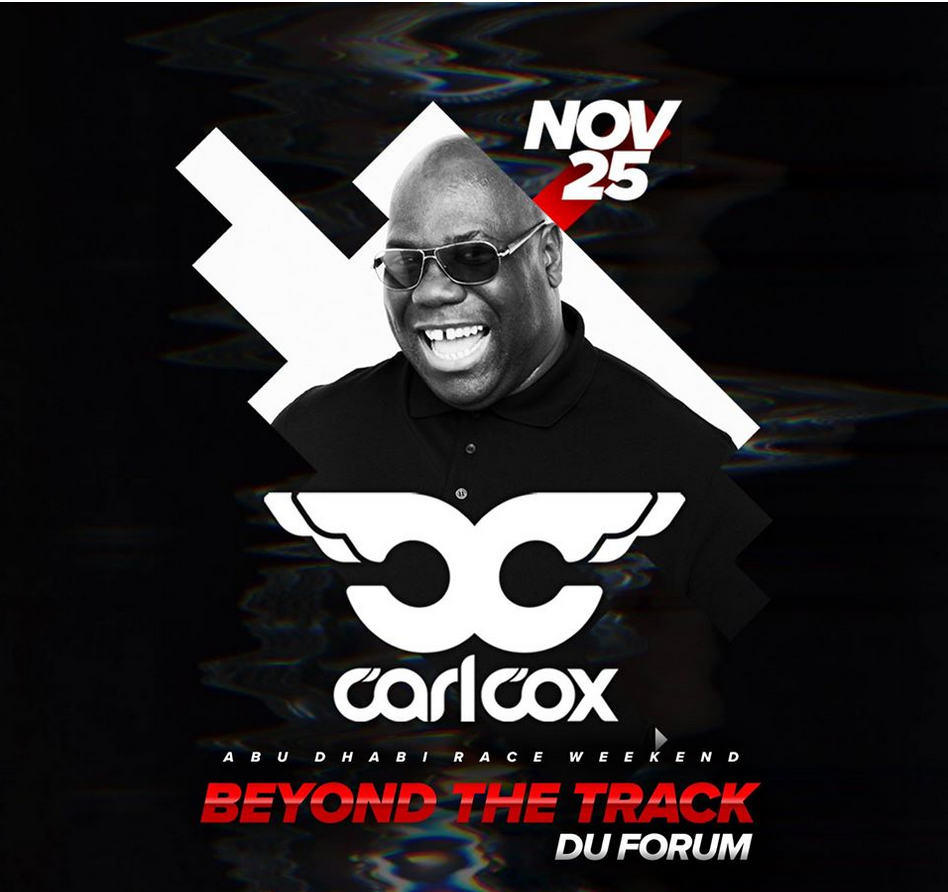 The legend himself Carl Cox will get behind the decks for the Beyond the Track at Du Forum this year. It was rumored that Cox had retired after his last closing night in Ibiza, but it looks like the Music Gods have answered our prayers and lured him to Abu Dhabi this year!
French Montana
Is it just us or has French Montana blown up this year? After his hit single "Unforgettable" took the charts by storm, the Ciroc ambassador will be taking over the 1 Oak pop up at Cipriani's this year. This is one night everyone is looking forward to, it may just be unforgettable!
Sunday 26th of November
It's the final countdown — the last night of the most memorable event of the year. As we write this, we have no idea who won the race, but we sure as hell know this weekend's entertainment was one to remember. The main closing event we recommend you see is…
Pink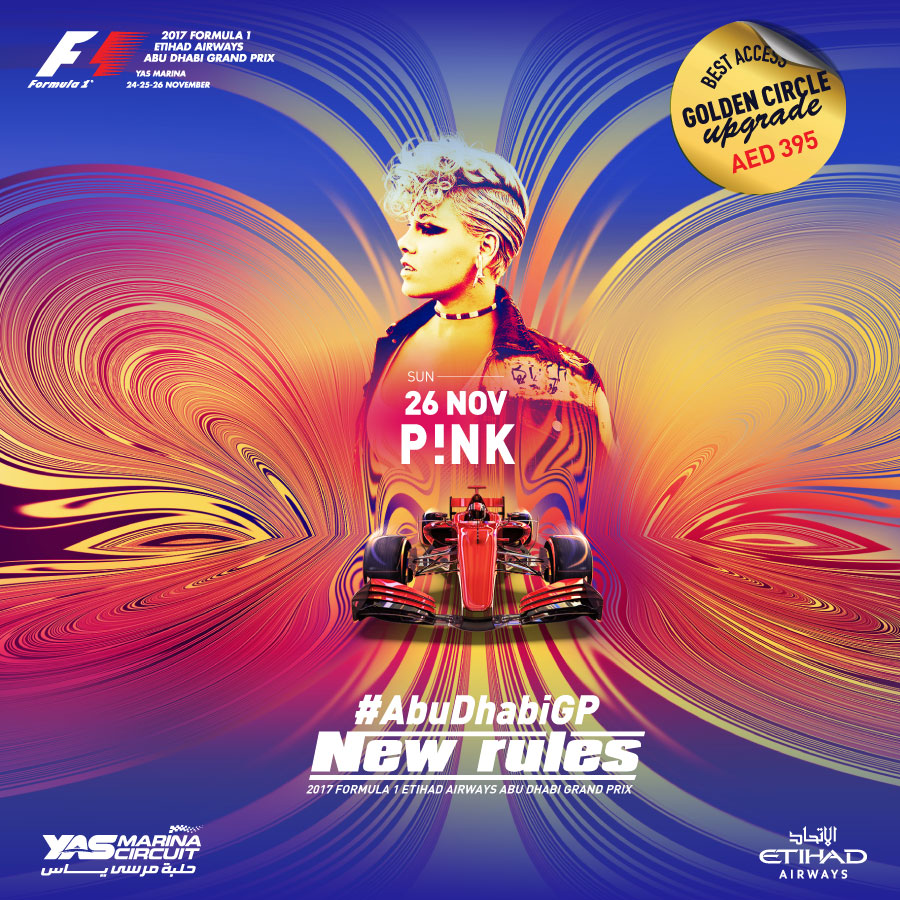 The songstress has been going strong this year, with her being nominated for several awards and winning at the  MTV Music Awards, there is just no stopping her. Known to put on insanely entertaining shows with jaw-dropping stunts, if you haven't gotten your Pink concert ticket and upgraded to the Golden Circle yet, you clearly don't know how to spend your Sunday night!
WE SAID THIS: By following our full proof schedule, you're set to have the best F1 experience!