Google has released its "Year in Search 2014" – basically, a visual representation of our collective zeitgeist this year. We guarantee you'll recognize at least 25% of the scenes.
"We searched for hope more than fear," it starts, before taking you on an emotional journey through 2014's highlights and lows.
We were also curious about our top searches by country. Here are the most Googled terms in the Middle East this year:
Egypt
UAE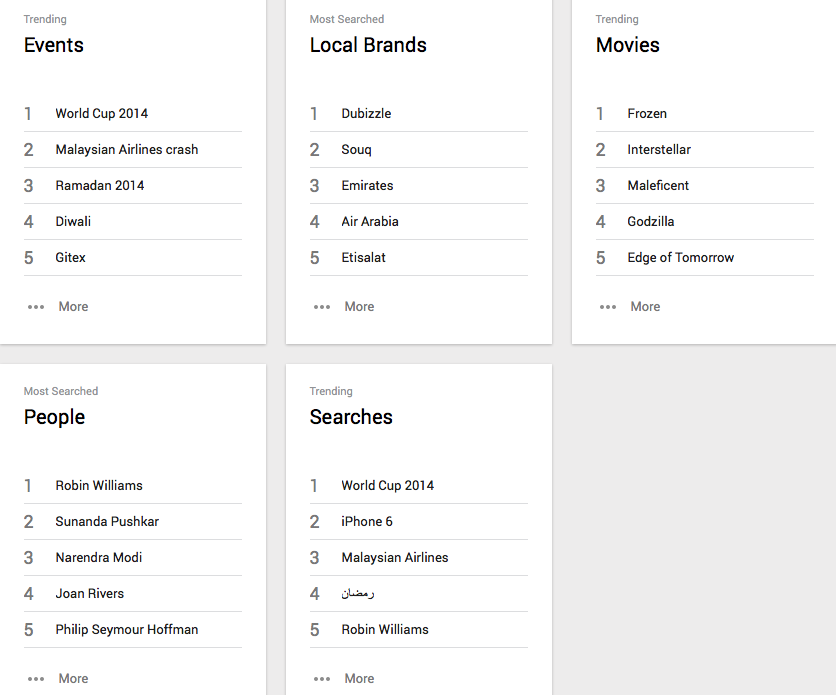 Saudi Arabia
WE SAID THIS: Don't miss Egypt's Most Watched YouTube Videos Of 2014.