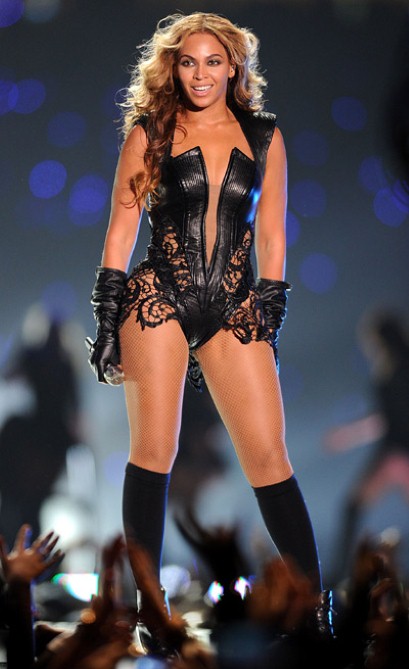 It was meant to make heads turn. It was meant to wow the crowd. It was meant to evoke criticism. It was meant for a superstar. And more importantly it was meant for Rubin to shine.
Rubin Signer, the designer behind Beyoncé's laser cut leather ensemble knew how to make a grand entrance. Known for styling Heidi Klum, Lucy Liu and Alicia Keys, his debut to the design world was fierce. With more than 110 million viewers Rubin stunned the crowd. The outfit started with a padded leather motorcycle jacket, which Beyoncé ripped off early in the show, revealing the lace and leather bodice.
Parents got angry saying it's a family event and Beyoncé's outfit was too provocative. But Rubin didn't care. He wanted to be the most talked about designer of the year. He wanted to be criticized. 'My business could have legs from this,' he said. And he was right. Everyone is talking about Rubin now for his beautiful creation of the leather lace body suit that Beyoncé wore.