Packaging is the visual design of a profile, a kind of showcase on which information can be placed in such a way that it is clear and interesting to the customer, i.e. the user. But you can do it all wrong, and no one will want to buy anything from you.
What is packaging for?
to attract the attention of your audience;
inform users about your company's activities;
create buyer confidence through brand recognition;
save advertising budget on promotion to to save more money to buy real instagram followers (good packaging makes the cost of the targeted action cheaper).
Can you do without packaging?
You can, but it risks that promotion of your company in social networks will be slower. Why?
Competition on social networks grows and your competitor companies will look better in comparison with your unpackaged page.
Un-packaged communities, unlike properly designed ones, have a higher price for a targeted action when targeting. The lack of packaged social media pages is bad for brand reputation.
Decide on the type of profile
To know what your profile will look like, you need to determine the look. You need to decide what it will look like, and then come up with your visuals and information.
A showcase profile is a page with nothing but product photos. Viral and organic coverage of such pages is practically not typed. That is, without advertising or paid promotion, it will be difficult to build an audience and promote your business.
Profile-blog
Such pages are focused on the interests of the target audience. Content of different kinds, not just for sale. There is a single style of pictures for the posts. Designed for long-term promotion. If you do not have a personal brand, this is a great option for advertising products and services on Instagram.
Profile landing page
This usually looks like a one-page website. It is packaged immediately without adding new posts. The page contains detailed product information, photos. Everything is clearly structured. Made mainly for targeting purposes.
A personal brand profile
This is a page of a real person. It publishes posts about yourself, your professional qualities, your goals and how to achieve them. At the same time, it promotes the product the profile owner creates. Or the services they provide.
Do a competitor analysis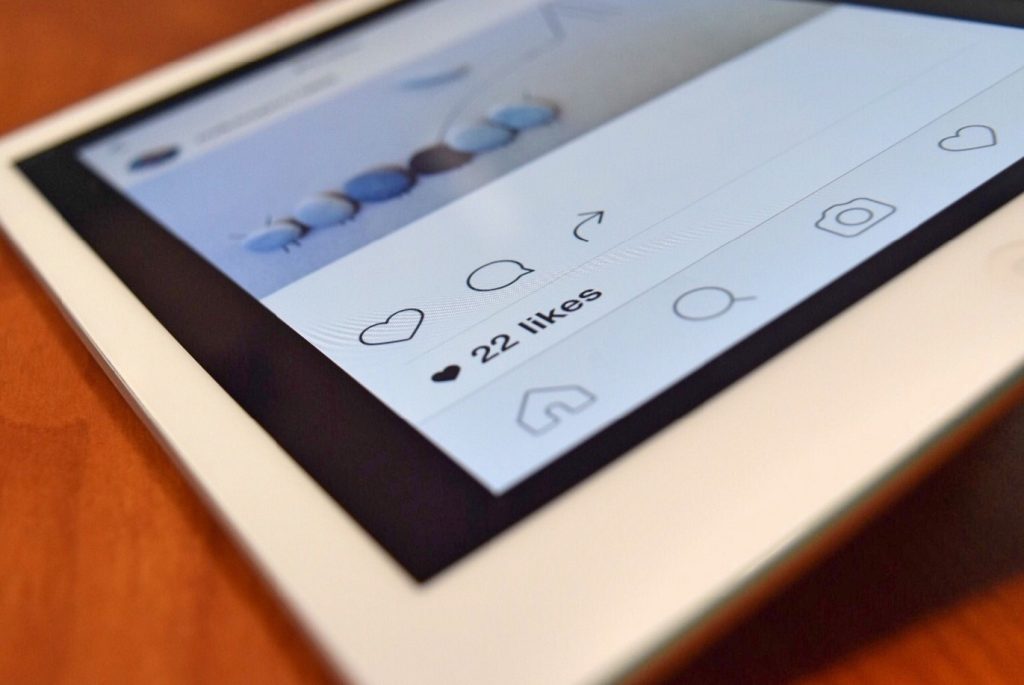 A competitor analysis will help you choose your design style. Packaging your business on Instagram will work effectively if you differentiate yourself from your competitors. And for that, you need to know how your competitors compete for users' attention. They and you have practically the same target audience, so you need to take their experience into account.
Understand your target audience.
You can't like everyone at once. But there is a part of users who need and care about your product. Here is the target audience. It is they who should "get" your posts. But don't forget that it needs to be segmented to make your business's Instagram packaging work productively. Create a mindmap of your target audience. This, by the way, will help both when creating content and when setting up targeting ads.
Create a consistent look and feel
For your profile to look professional and aesthetically pleasing, you need to make sure your posts have a consistent look and feel. If there are branded colours, make sure you use them.
This will have a positive impact on brand recognition on Instagram. If there is no brand identity, get the colours right, especially the base colours.
Red
If your target audience values passion, aggression, likes to make quick decisions, then this colour will suit you.
Yellow
Powerfully eye-catching but calming at the same time. Also synonymous with joy. If your target audience expects the same emotion from your visuals, choose this colour or its shades.
Blue
For users who seek confidence, peace of mind and reliability in a product, this base colour is a good choice.
Purple
This visual, because it is rare in the wild, appeals to an audience for whom creativity and elitism are important.
Green
For a target audience with a desire for sustainability, safety and development, you can opt for green.
Orange
A very energetic, optimistic colour. Good for confident and dynamic users.
Black
Just like purple, this is an attention-grabbing colour. Ideal for those who want to engage a serious and sophisticated audience.
In marketing, colour plays an important role. If in doubt about finding the right palette for your page, you can contact a design professional.
Design the icons for your actual posts
There's no such thing as detail in business. Everything has to work for your product. Even the little circles under your header are icons for the posts. If you've decided on a unified style for your posts, the icons should be designed in the same style.
WE SAID THIS: Follow these tricks for an all-in-all better marketing strategy.