The Hair Addict Holds Its First Educational Hair Care Event in Egypt!
Via Karim Said
Last month marked a special event for the spread of the natural hair movement in Egypt. As we, The Hair Addict, celebrated our first educational hair care session at Leap Development. Sponsored by Scoop Empire, the event took place on December 10th in Katameya Plaza Mall and was led by members of The Hair Addict team.
Leap is an educational institution and a development hub that offers interactive activities and programs to enhance each child's unique abilities. From parties, camps, to book fairs, and homework sessions, Leap's main message is child development; it's a platform to help guide them forward.
Being the first of its kind in Egypt, our team discussed hair tips and healthy hair routines for both mothers and their children.

For the first time in Egypt, The Hair Addict talked about everything regarding natural hair care. During the session entitled "Teach Them Self-Love," we provided coaching to mothers on how to care for their children's natural hair, as well as discussed the best routines to follow, and most importantly how to teach kids self-love. This is considered a big step in the evolution of natural hair awareness in Egypt; educational establishments are now asking for hair care sessions.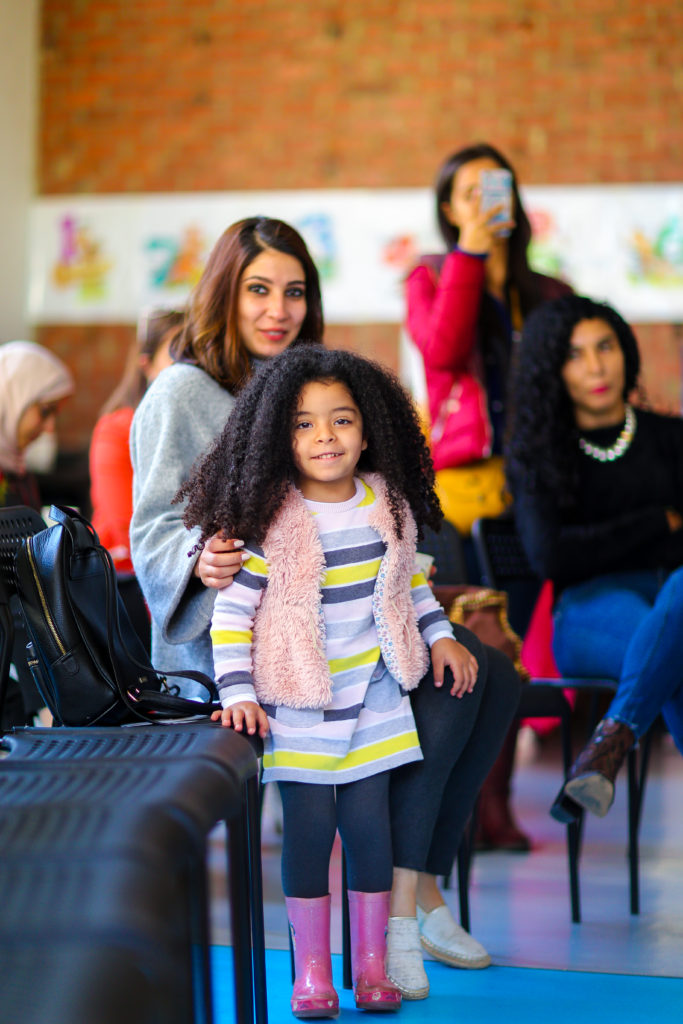 Attendees and Speakers
Aside from our team, attendees were mainly mothers and their children who enjoyed the day and asked many questions that we were happy to answer. Doaa Gawish, the Founder of The Hair Addict, also attended the event; an event that's considered a huge step in the success of the natural hair movement.
Speakers during the event varied between pharmacists, hair stylists, and even a little model.
Inas Ali was the first speaker, a talented 5th-year pharmacy student at Cairo University and a member of The Hair Addict team.

Next was Eman Arafa, Makeup Artist, and Hair Addict Professional, which makes her certified to perform dry-cuts on curly hair; which is the healthiest way to cut wavy, curly, or kinky hair in its natural state. Taking Julia as a model, Arafa demonstrated to all the attendees a natural Curl By Curl haircut and talked about its benefits as we gave away prizes.
We are excited to encourage and spread the naturalist movement all over Egypt and raise awareness about the importance of natural hair, especially to children. We would like to thank Scoop Empire for covering the event and sharing these tips with all of you. Most of all, don't forget to teach your children self-love!