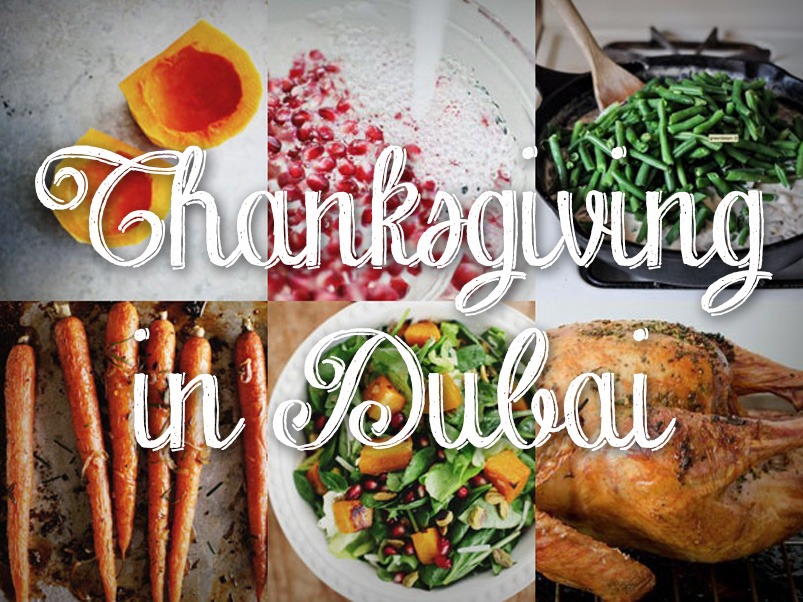 So Thanksgiving is right around the corner and it's time to bring out the turkey, gravy sauce and yams! As much as we look forward to that day, all we'll be thinking about this week is the food.
And something else for that matter, how long does it take to cook the turkey, when should I go out and get all the groceries I need, how many people should I invite and, last but not least, how much will all this cost me?
Let's make this easier on everybody. Here's a list of the best places to go out on Thanksgiving. You're guaranteed an amazing, professional meal and at the same time, you still get the chance to spend it with all your loved ones without having to worry about anything but what to wear.
Baker & Spice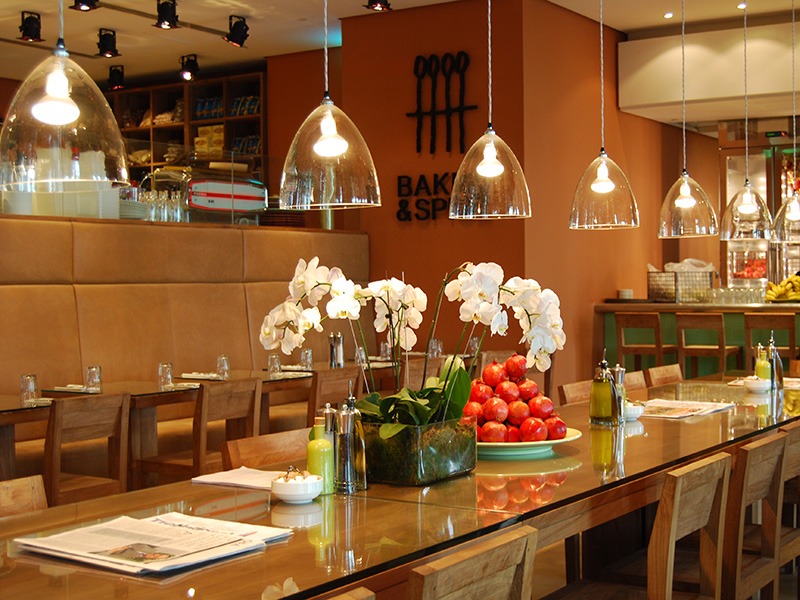 The best thing about Baker & Spice is their local, organic, fresh and homemade ingredients. And this is probably what everyone is looking for on Thanksgiving. Although turkey is the bird of the season, because there aren't any locally-reared turkeys, they're substituting with chicken that can feed 4-6 people.
And their delicious side dishes are sure to wake up your taste buds: roast potatoes with cracked spice and lemon zest, roasted sweet potatoes with sticky muscovado and cinnamon, pumpkin squash with chickpea and many more!
Sounds delicious right?
Here's the good part, if you don't feel like spending your holiday away from home, they deliver! But don't forget, you need to make your order at least four days in advance, so hurry up!
Place: Dukkan Al Manzil, Downtown Dubai
For orders Call: 04 425 2240
Boulvar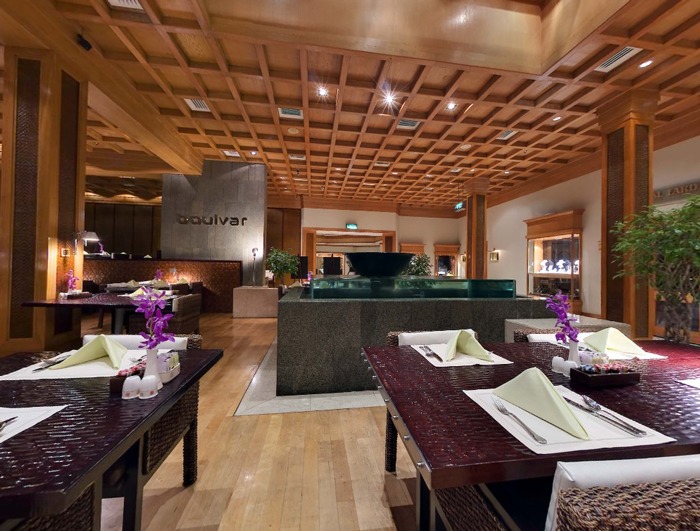 Known for its Friday night Indian buffet, Boulvar is taking Thanksgiving to a whole new level. Think oven-roasted turkey, maple-glazed sweet potatoes, honey-glazed duck breast and what we've all been waiting for: an irresistible dessert buffet. I mean who can have Thanksgiving without that delicious pumpkin pie.
Also offering take out for what Thanksgiving is all about: turkey, pumpkin and dried apricot quiche and pumpkin pie. Order anytime from November 23-25.
Place: Radisson Blu Hotel, Dubai Deira Creek, Baniyas Road
For Orders or Reservations call: 04 205 7333
Market Cafe

Now what's better than having a Thanksgiving brunch in the Grand Hyatt. Talk about elegance. We all know what Thanksgiving is all about, so hurry up and make a reservation for the delicious turkey you've been craving all week.
Since holidays are all about families, Market Café is about to make this holiday an unforgettable one for your kids, with plenty of activities – everything from face painting to balloon making.
Don't forget brunch starts at 12:30pm and goes til 4pm.
Place: Grand Hyatt Dubai, Oud Metha
Call: 04 317 2222
Seafire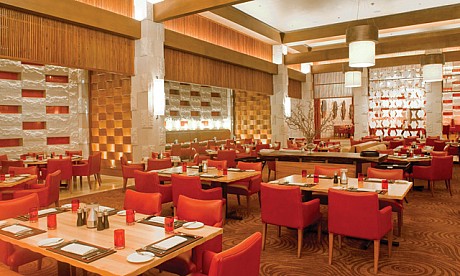 Seafire will be offering a three course meal. This set menu is all you need to feel the Thanksgiving vibe this year. Serving pumpkin puree, honey-glazed turkey breast, and Granny Smith apple pie with pecan praline ice cream.
Yummy!
Place: Seafire, Atlantis The Palm, Palm Jumeirah
Call: 04 426 2626
The Gramercy, DIFC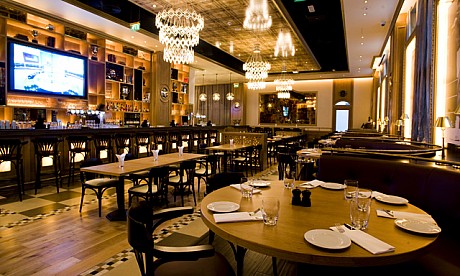 With Gramercy, Thanksgiving doesn't have to end on Thursday at 11:59pm. They're serving Thanksgiving meals from November 24 til December 1st. Yea, we know!
With three different set menus to pick from, it can't get better than this.
If you're not gonna stop by in person, make sure you make your order two days in advance.
Call: 04 4377511
Choices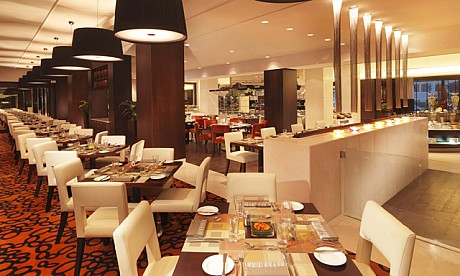 Choices is offering you exactly what you and your family are craving this Thanksgiving. They'll be serving you a Mexican-style roasted turkey with cranberry sauce, sweet potatoes, and corn on the cob and cheese bread.
Everything you and your family will enjoy.
Place: Al Bustan Rotana, Garhoud, Dubai
Call: 04 282 0000
Benihana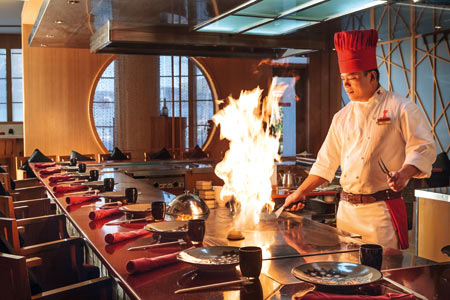 Thanksgiving Temaki!
Thanksgiving with a twist! Join Benihana and enjoy your roasted turkey with teriyaki and an endless variety of sushi.
You can never get enough of sushi – even on Thanksgiving!
Place: Amwaj Rotana, Jumeirah Beach Residence, Dubai
Call: +971 4 428 3089
Caramel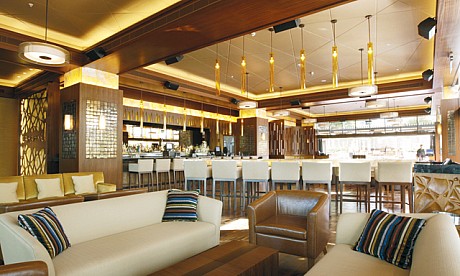 Forget about the three course meal, Caramel is offering a four course set menu. Get ready for your mouth to water… for starters: butternut squash soup, pumpkin risotto or sweet potato gnocchi; for the main, cranberry compote and turkey gravy and, last but not least, pumpkin cheesecake for dessert.
Hurry up and join the table on Thursday November 28th from 6pm.
Place: DIFC – Dubai
Call: 800 2272635
Claw BBQ, Crabshack and Grill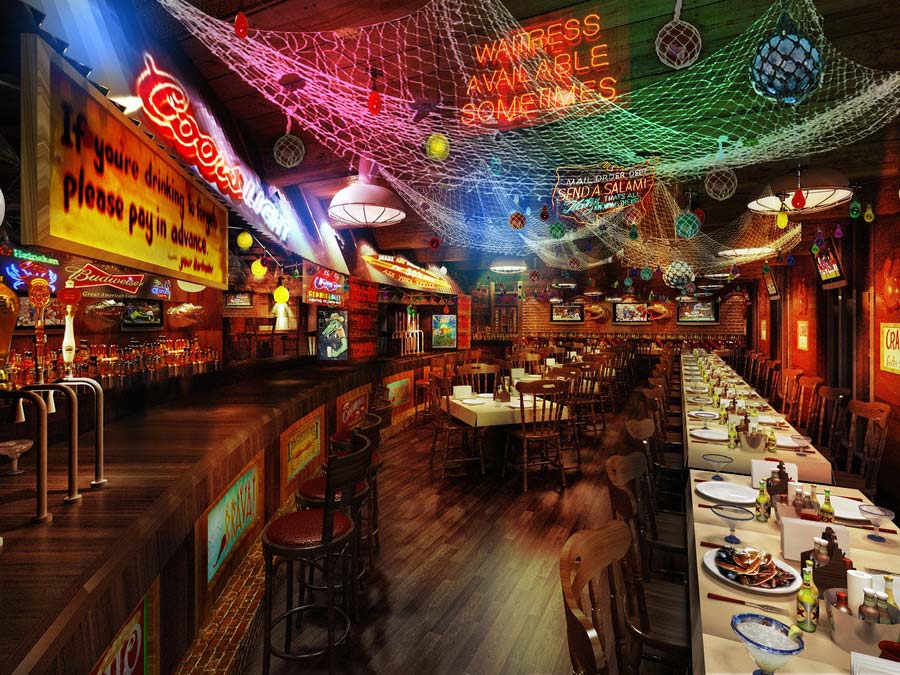 Enjoy Thanksgiving with some live music and the Macy's day parade that will be taking over the place on big screens. It's not just Thanksgiving when it comes to Claw BBQ, Crabshack and Grill, it's a taste of home!
Get your appetite ready for some turkey, mashed potatoes, stuffing and sweet potato casserole.
Place: CLAW BBQ, Shop 29, Level 3, Souk al Bahar, Downtown, Dubai
Call: 04 4322300
Harvesters Pub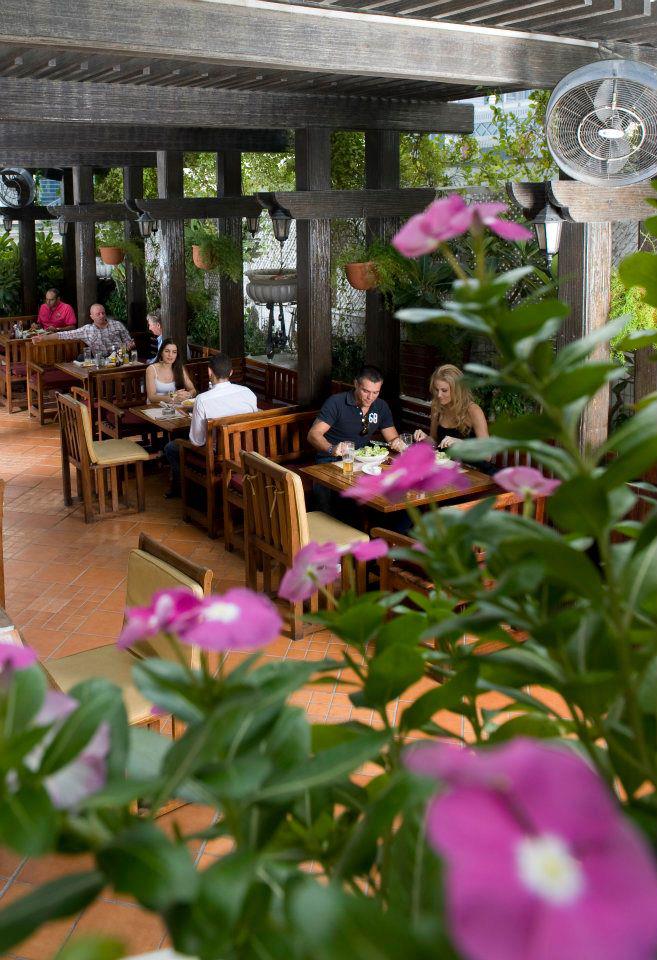 Now who can be offered an all-you-can-eat buffet and walk away? Harvesters Pub will make sure you can't breathe by the time you're done. Lunch or dinner, you name it. Put those sweats on – it's time to put on that holiday weight.
Place: Harvesters Pub, Crowne Plaza Dubai
Call: 800-276963
WE SAID THIS: Happy Thanksgiving, Dubai!