Tara Emad Puts Her Dress on An Online Auction to Save an Abused Dog
Via Tara Emad
Beautiful inside out, Tara Emad, may be best known for her acting career and her modeling portfolio, but if you're a hardcore fan, you'd probably know a bit more. Tara's an adventurer, a social butterfly, she's fit, she follows a healthy diet, but above all, she's an animal lover. And when we say 'animal lover', we mean that the young star would go the extra mile to save a poor animal, and she did!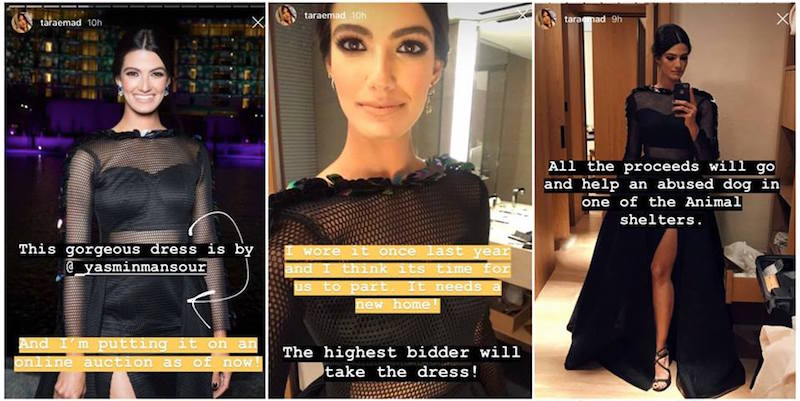 If you're following Tara on Instagram, you can't help but notice her latest story in a marvelous Yasmin Mansour dress. Unlike a regular celebrity's Insta-story, you'd probably think she's just posing for fans at some event.  Tara posted the dress to auction off and the lucky bidder will not just earn herself a glamorous gown, but will also help Tara save Balala!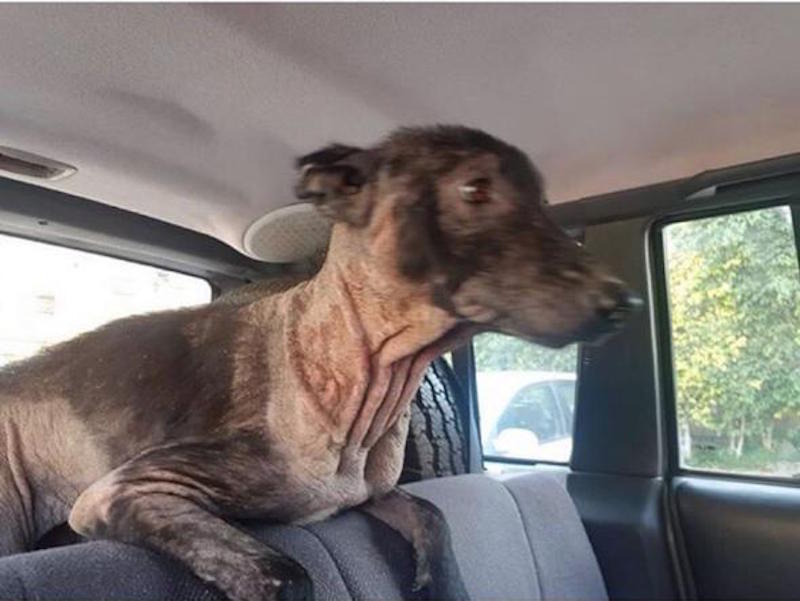 If you watch the story to the end, you'll stumble upon heart-wrenching pictures of Balala, the abused dog Tara's donating all the proceeds to help treat. Balala was going to be killed on the streets for having mange, but thankfully, the Animal Protection Foundation in Egypt saved her life. Now, this pure soul is waiting for bidders' endless generosity to receive the proper treatment she needs.
WE SAID THIS: The auction is still ongoing! Go help a beautiful soul help another!