Dr. Taha Hussein is a legend we should never forget since he is a part of our Egyptian heritage. Dr. Hussein is, without a doubt, one of the most important figures in modern Arabic literature. He's also a prominent social and political reformer who fought for poor people's access to education and women's independence. Dr. Hussein was born blind at the age of three in Upper Egypt (in Maghagha city on the west bank of the Nile in the Minya Governorate) in 1889. In 1914, he received the first Ph.D. ever awarded by an Egyptian university, and four years later, he received one from the Sorbonne (a research university in Paris, France). There, he met the love of his life, Suzanne Bresseau. They fell in love and considered marriage when he was in France. Suzanne, on the other hand, had to overcome her family's reluctance seeing that she was born Christian and Hussein was of a different faith, Islam moreover her parents were concerned that if she married an Egyptian, she would lose her French citizenship. In addition, prejudices regarding Muslims were common in France in the 80s. Their story is legendary, since they both overcame numerous obstacles, and it is well worth learning more about.
When he became Minister of Education in 1950, he advocated for free education at the basic and secondary levels, which was one of his major accomplishments. He also translated Greek philosophers' works, wrote a revolutionary and very contentious work on pre-Islamic poetry, and found time to write over 50 books on the country's socio-political concerns and produced some of contemporary Arabic Literature's finest creations. Being blind was not a handicap for Dr. Taha Hussein and he ended up making significant contributions to Arab culture. It was only right for the country to commemorate him with his own museum, which is known as the Taha Hussein Museum or Ramatan, located in Dr. Taha Hussein St. Al Omraneyah Al Gharbeyah, Giza Governorate in Cairo, for a life full of accomplishments and an amazing career. The museum was founded in 1991 as a "Tribute to the Important Literary Figure."
Let's take a peek through his study, conference rooms, library, and music records on exhibit, as well as his prize collection, to learn more about the museum.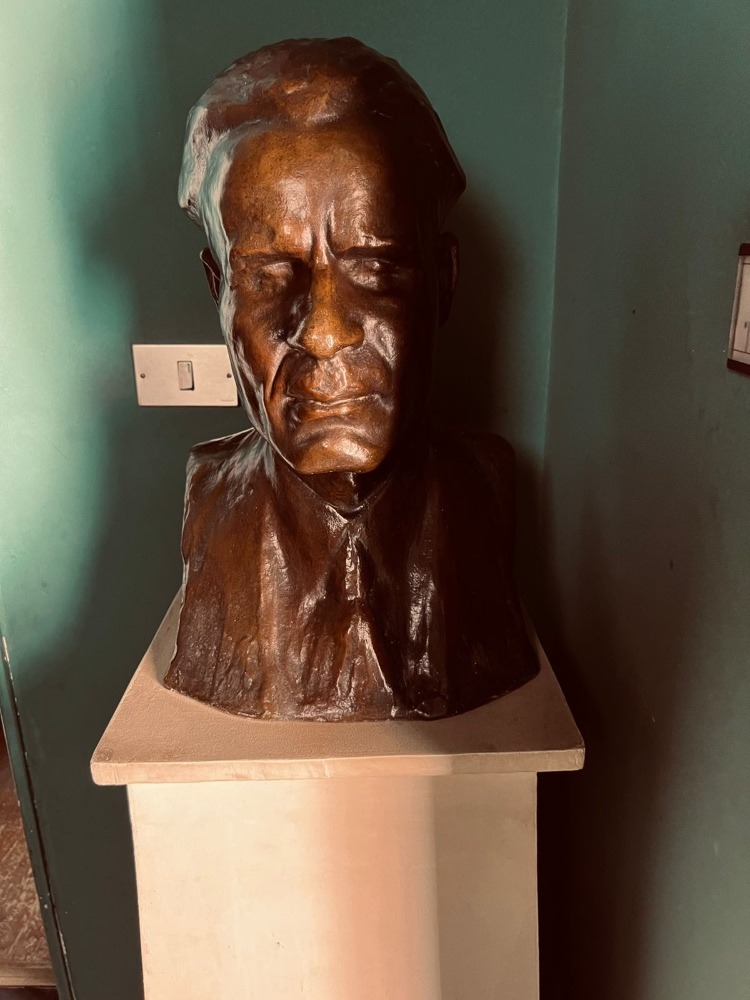 Every Sunday, Dr. Hussein enjoyed holding seminars for his pupils, as well as renowned writers and politicians. You can probably guess where he gave those seminars. On this red couch, to be exact! This was one of his favorite hangout areas, where he would engage in intellectual discussions with those who wanted to understand more about his experience.
Additionally, there is a lot of art around the museum, and one-piece, in particular, caught my attention as it exemplifies the beauty of Arabic calligraphy. The complete Holy Quran is calligraphed on a gorgeous frame by calligrapher artist Mohamed Ibrahim. In Egypt and the Arab world, Ibrahim was a pioneer of Arabic calligraphy. In Alexandria, he founded the Mohamed Ibrahim School for Arabic Calligraphy, which is now one of the most prestigious calligraphy schools in the world. He was connected to Dr. Taha Hussein and dedicated his entire life to promoting and raising awareness of the Arabic calligraphy art legacy.
Other works of art can be found around the museum, but they are by unknown artists, "Girls Beside A Lady" and "Old Cairo Districts" are two oil and water paintings that are both beautifully created. Dr. Hussein and his wife Suzanne were also art lovers, as the museum is filled unique art pieces.
Dr. Hussein was given the United Nations Prize in the Field of Human Rights and the Order of the Nile, Egypt's highest honor, for his efforts in supporting better human rights in Egypt. He believed that education is a right that should be available to everyone in the country, regardless of social status, color, gender, or religion. This was his life's message, as he used his voice and position to change people's perceptions and provide free education to Egyptians.
A gramophone sits on the upper level, revealing Hussein's passion for music. Rare pieces by Schubert, Verdi, Bach, Mozart, Schuman, and other composers were among his favorites. Additionally, the museum's second level was also more personal, with three bedrooms, one of which was Suzanne's home. Several works by notable local and international painters, including Zeinab Abdel Aziz, Youssef Kamel, and Pierre Martin, can be found in her bedroom.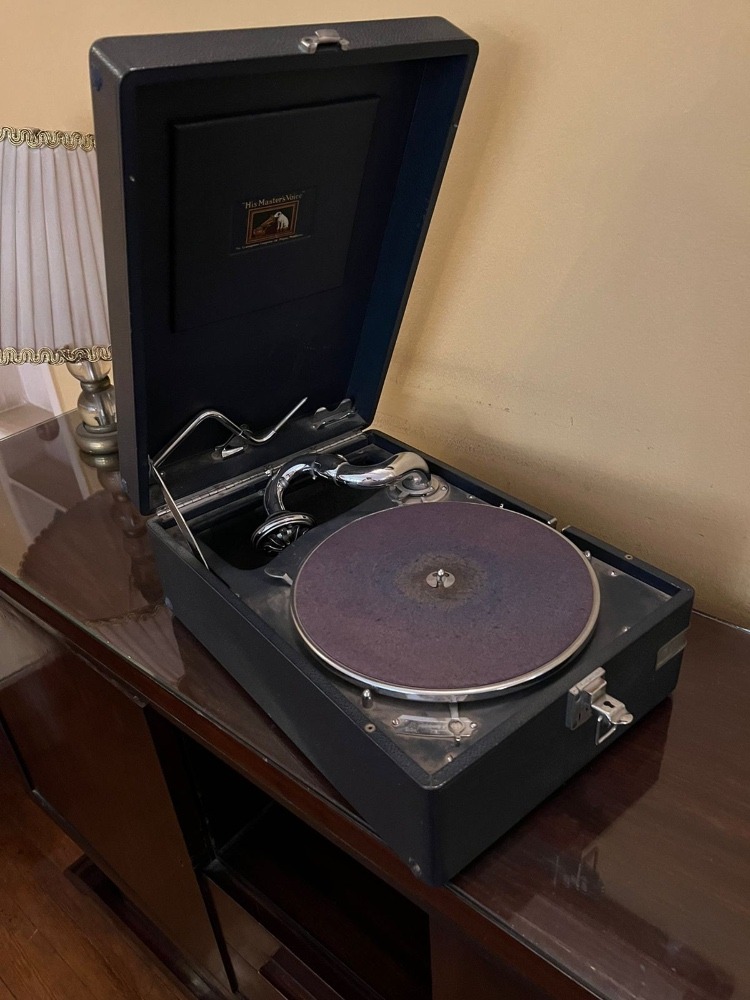 A grand piano that belonged to Suzanne is in the corner of the living room downstairs. She was a music lover who would sit and play some of her favorite songs for Dr. Hussein while he was ill in his final days.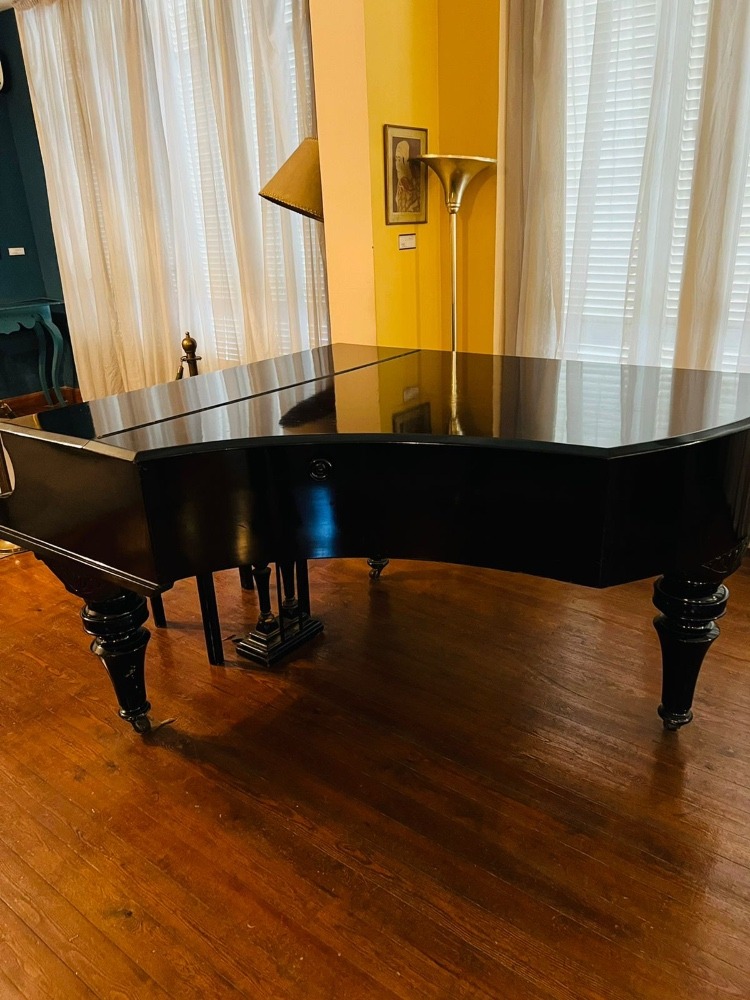 As you can see, Dr. Hussein was a tremendous fan of music and art his wife also being an art enthusiast made sure to keep their art intact. Nonetheless, authorities should pay more attention to the museum, which houses a large number of antiques from his life as well as some of his works and accomplishments. He was Egypt's authentic voice and one of the forerunners in the fight for human rights and unrestricted access to education.