Egyptian startups are growing more than ever. This growth is enabled through adequate funding, a journey that begins with pre-seed funding. This is an early-stage investment that provides startups with monetary support to help get their operations off the ground. On that note, we bring you the highest pre-seed funding for an Egyptian startup yet. Egypt's online used-car marketplace Sylndr has raised $12.6 million for its pre-seed round. Keep reading to find out more about this high record funding, how Sylndr came to be, and the potential of the used car market in Egypt.
The $12.6 million was raised in a pre-seed investment round led by RAED Ventures, with participation from Algebra Ventures, Nuwa Capital, 1984 Ventures, Global Founders Capital, and several note-worthy regional and global angel investors.
About Sylndr
Sylndr was founded in November 2021 by CEO Omar El Defrawy, a former investment banker and co-founder Amr Mazen, a startup expert. It is an e-commerce marketplace where customers can sell and buy used cars reliably and transparently without going through the hassle of traditional dealers. According to Omar El Defrawy, CEO and co-founder, the company follows a business model of buying used cars and reselling them after refurbishment to both wholesalers and consumers through a reliable and transparent process. Sylndr's process of selling one's car is carried out in a simple three-step process of car inspection, receiving an offer and instant payment and ownership transfer. All cars must go through an inspection process before being resold also buyers are offered a one-week exchange policy.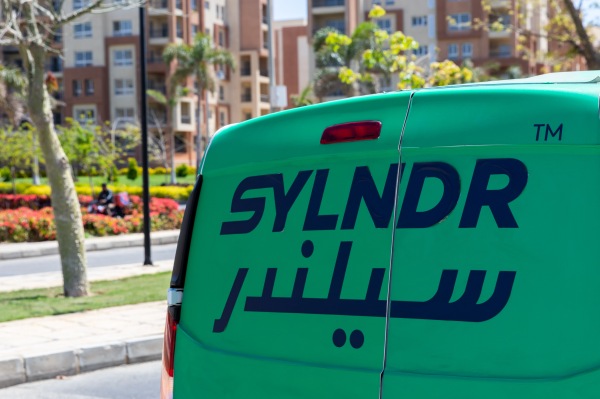 The Funding
This is the largest Egyptian pre-seed funding to date, we asked Amr Mazen co-founder of Sylndr about what this means for the business. "The size of the funding is a testament of the team that can move mountains. We believe that to change an industry like this you need to start as big as the opportunity," said Mazen. The capital will be used in building Sylndr's operational capabilities, technology infrastructure, brand awareness and defiantly attracting talent, which we have already been very lucky with," he added.
According to Mazen, there are several factors that made the investment process achievable. Starting with the opportunity itself, Mazen explained that this model has been created before, yet, Egypt is one of the latest markets to introduce this model, which makes a great opportunity. Adding to this is the amount of mistrust and fragmentation in the used car market. "The investors we have onboard very quickly believed in our model, we are very lucky with our investors because they saw our potential," he added.
The Wave of Investments For Egyptian Startups
Sylndr's recent milestone corresponds perfectly with the trend of substantial fundraising rounds we have seen in Egypt this year. Egyptian startups observed a 168 percent increase in capital investment reaching an all-time high record of $491M, according to Magnitt's 2021 Egypt venture investment report. The amount raised by Sylndr is considerably high in comparison to the previous pre-seed funding rounds for Egyptian start-ups, even larger than the $11 million raised in November by Rabbit, a 20-minute delivery startup. Mazen told us "from an opportunity side, this investment is a testament of the confidence investors have in the Egyptian market. As an entrepreneur, you need to think about how you will deliver value, what problem are you solving, have a clear path to a sustainable business and understand your unit economic."
What Are The Investors Saying?
Sylndr's substantial investment was led by RAED Ventures, an early-stage venture capital firm that partners with exceptional founders to build transformative companies and expand in MENA. RAED Ventures has an impressive portfolio with more than 40 leading startups. Omar A. Almajdouie, managing partner at RAED Ventures says "the market is massive, ripe for disruption and we are excited to be part of Sylndr's journey as they transform and set an entirely new standard for the used car market. Given the unique background and experience of this team, we believe in their ability to crack this business model."
Algebra Ventures, Egypt's leading tech venture capital firm is amongst those that participated in Sylndr's investment round. Laila Hassan, General Partner at Algebra Ventures, commented "we are excited to back the all-star team behind Sylndr as they take on such an opportunity. The competence of the team, coupled with the massive business potential inside Egypt and beyond, forge a solid path to success. Supporting these exceptional entrepreneurs at such an early stage embodies Algebra Ventures' founder first strategy." The sizeable funding is justifiable considering the demand for used cars in the Egyptian market.
Used Cars Market In Egypt
Many Egyptian consumers looking to purchase a new car find that used cars are a convenient option, which explains why the country's used car market witnessing great popularity. Mazen told us that this is a market categorized by very extreme fragmentation in comparison to the new car market. "This is the second biggest investment in someone's life that's why customers opt for new cars to avoid the fragmentation that causes mistrust, fraud and pricing instability. I believe a stellar customer experience with reliability and transparency is likely to shift demand toward the used car market. We aim to create a haggle-free seamless experience," he said. Mazen also explained that another factor is the lack of financing options available to consumers, which is why Sylndr is also working on a diverse set of financing solutions including 7-day money back and offering a three to six months warranty.
According to Arnav Danthi, a senior associate at Nuwa Capital, the market is estimated at $14 billion, with more than 2,000 used cars sold daily. Danthi explains that the demand side is faced with poor customer experience, lack of transparency and trust, while the supply side is "extremely fragmented with over 18,000 car dealers in Egypt and no dealer group capturing over one percent market share." Sylndr's competitors include unorganized dealers and new online players including Hatla2ee, Contact Cars and OLX. Although there is an abundance when it comes to those selling used cars, the gap lies within the lack of customer support and seamless experience.
What's Next For Sylndr?
According to Mazen, a couple of days ago the business launched their first "sell your car" proposition to the customer. Towards the beginning of next year, they will launch the "buy your car" proposition. "Our first year we will be focusing on getting our operational and business model domestically, perfecting the model in Egypt but we are also keeping an eye out for international opportunities" he added.
WE SAID THIS: We are proud to see Egyptian startups proving their capabilities.