Fall is finally here and it's favourite ingredient is back in season! To celebrate the season change, these warm flavourful recipes are filled with pumpkin goodness with a Middle Eastern twist. Want to make a classic even better? Add pumpkin!
Pumpkin rice pudding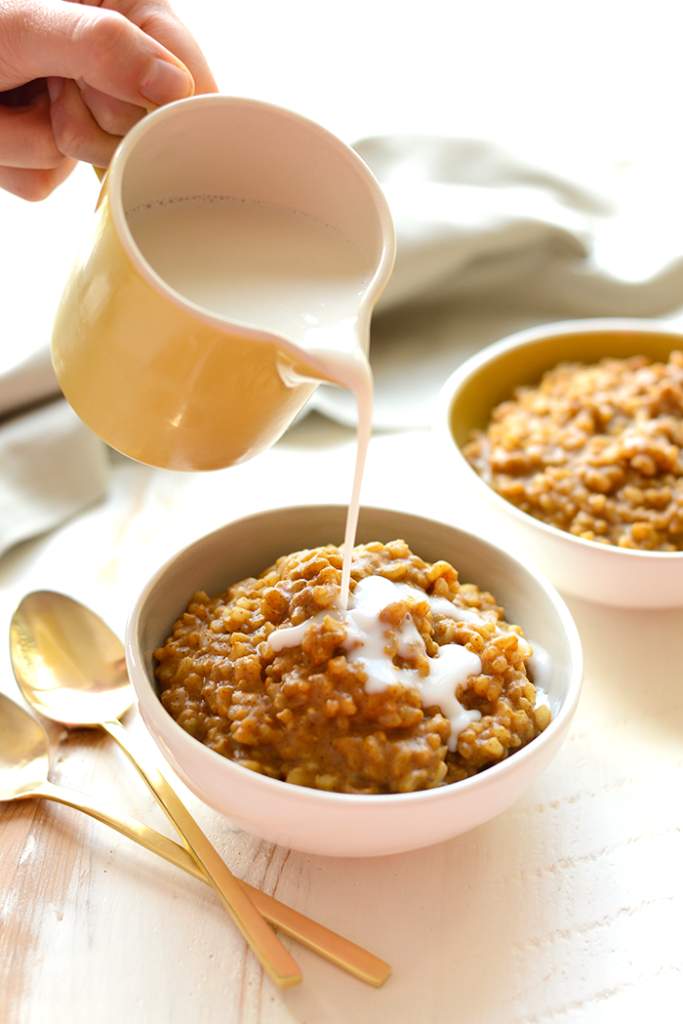 Inspired by the traditional roasted flavor of pumpkin pie, this smooth recipe doesn't involve a pie crust and it's healthier. Similar to oats, the grainy sweet treat is a throw-all-in and mix recipe. Easy to fix, top and enjoy with nuts, coconut flakes or raisins. Make this thanksgiving hack, here.
Pumpkin kunafa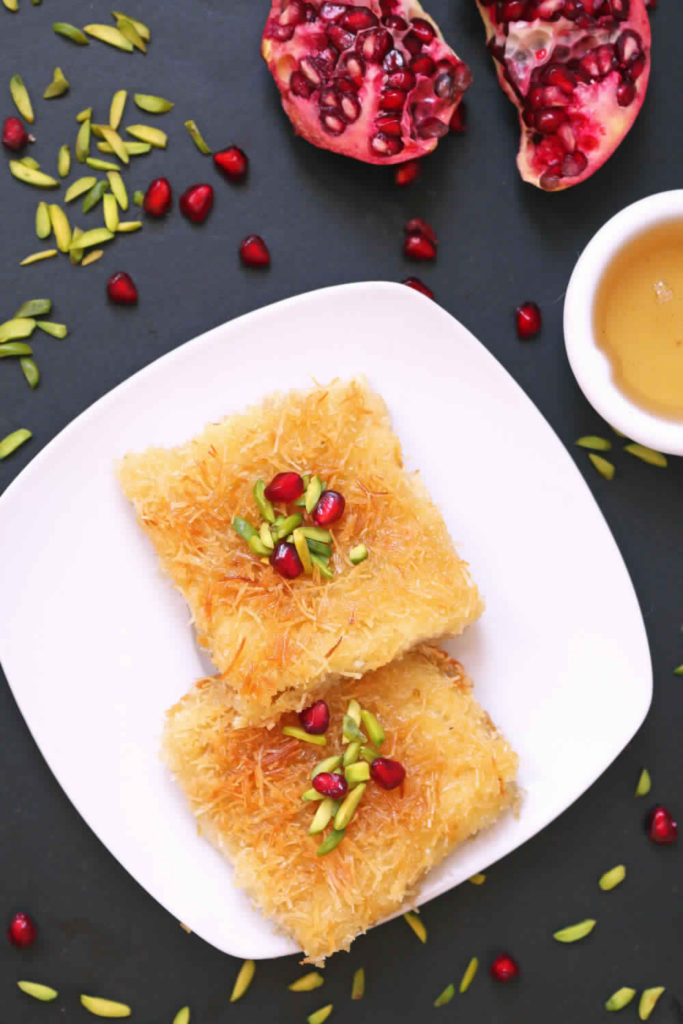 Ramadan's favorite dish is back to curb every Arab vegan's sweet tooth. The kunafa– pumpkin affair is a twist on one of the most popular Middle Eastern desserts that everyone should try. Get the candid pumpkin addiction on, here. 
Za'atar roasted pumpkin seeds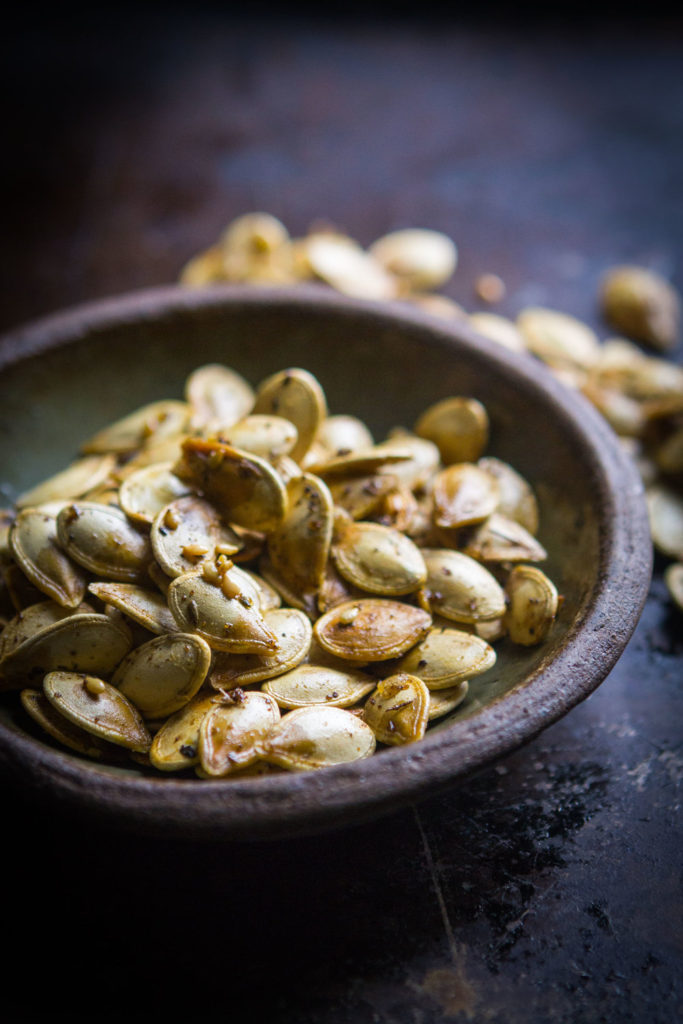 Many people waste the seeds unaware of it's crispy, mineral, fibre and vitamin filled goodness. Easy-to prepare, lightly season the seeds and roast till browned. Get pumpkin spice, Lebanese-style recipe, here.
Pumpkin kibbeh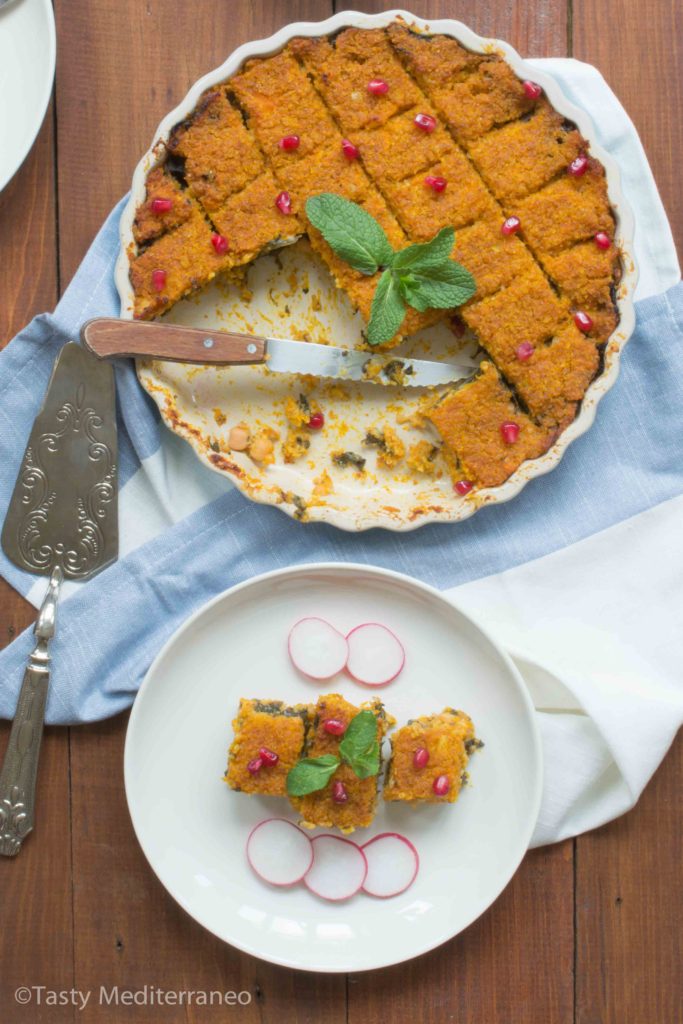 A side salad and a scoop of hummus, this might be your new favorite Lebanese dish. Simple, vegan and delicious, the recipe stars whole food ingredients like Spinach, Chickpeas, and Walnuts. Follow full recipe, here. 
Moroccan pumpkin and lentil soup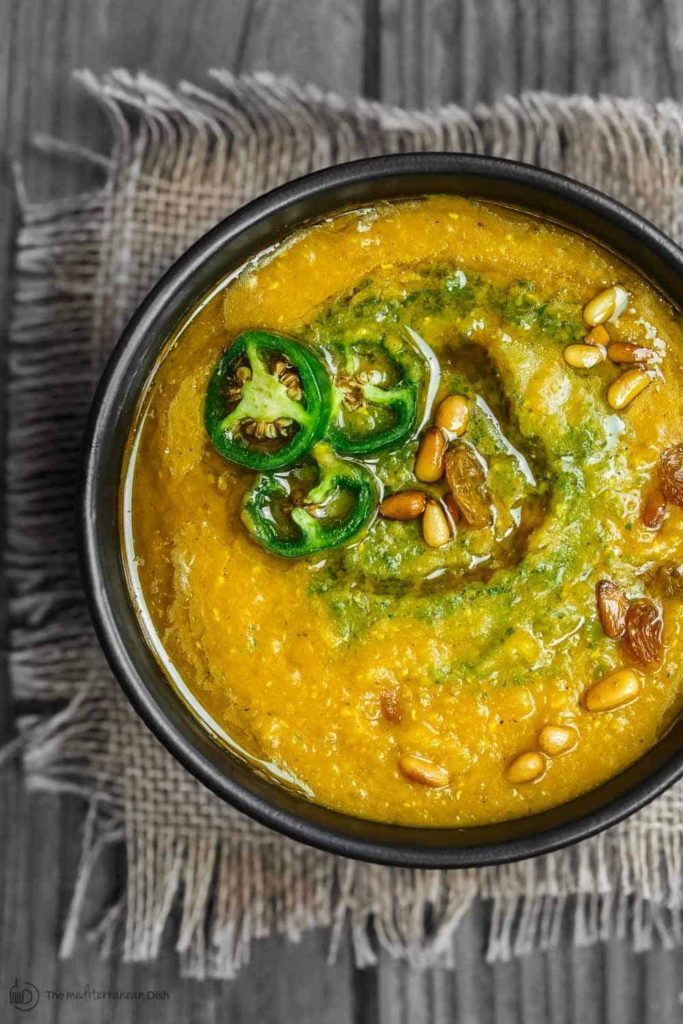 The thick lentil soup is a go-to winter dish, and it just goes better with the added sweetness of the pumpkin. Served with a side of crackers or bread, the filing spiced soup is made with various added in vegetables from potatoes, ecarrots, zucchini and pumpkin. Get the traditional dish the Moroccan way, here.  
Healthy pumpkin ginger date cookies
Fall calls for freshly baked cookies, classically ginger-bread style with cinnamon, nutmeg and spice. Following up that alley, this healthier option involved sweet dates, pumpkin and vibrant ginger which go beyond any pumpkin pie. Full chewy recipe, here.
Roasted pumpkin and feta salad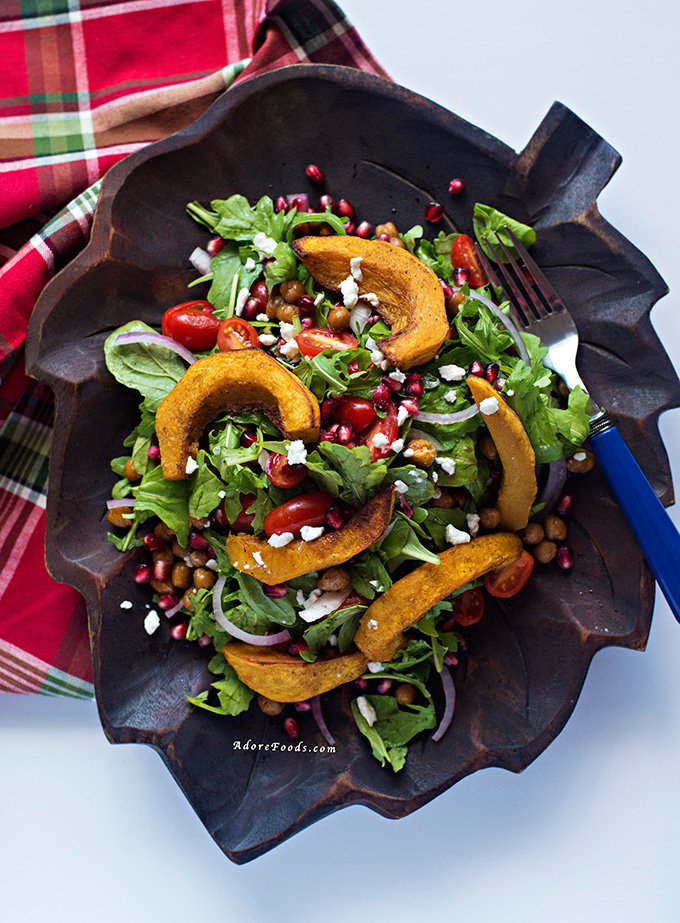 Crowd-pleasing and nutritious, similar to fattoush, this dish will turn you into a vegetarian! Made with crumbled feta, pomegranate, spiced roasted chickpeas and sweet pumpkin, who needs meat? Get the explosion of flavour, here.
Pumpkin hummus
This east meets west recipe combines Tahnini's nuttiness with pumpkin sweetness for a rich hummus purée. The surprising combo is best served with a drizzle of olive oil and sprinkled with fresh herbs. Head over to the full recipe, here.
Middle Eastern stuffed pumpkin 
Finally, these whole stuffed pumpkins are easily made with no special equipments, just scoop, stuff and bake. The filling varies from couscous, rice, lamb or meatless. Mix in Middle Eastern spices, chillies and herbs and bake till soft. Don't miss it, here.

WE SAID THIS: If you still insist on pumpkin spice lattes, check out this homemade recipe.