Suez University Professor Under Fire for Posting Video of Herself Dancing on Personal Facebook Account
Via MidEastposts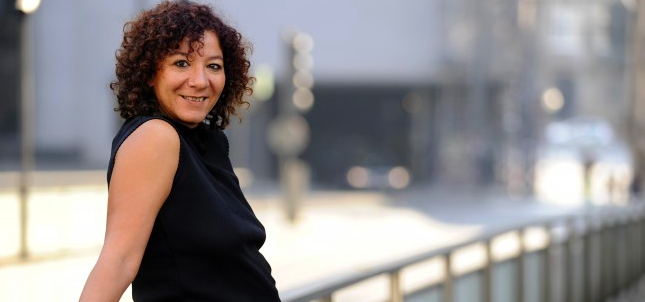 Suez University professor and author of "Revolution Is My Name" book, Mona Prince, is the latest social media victim. Social media users have been expressing their support for the professor who is currently under investigation for posting a video of herself dancing on her private Facebook account.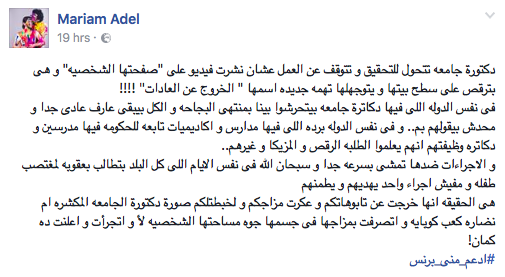 Being a university staff myself, it is no secret that colleagues can be quite judgmental and you have to be on edge with everything you post online, but some women are simply too awesome and are over what everyone thinks.
Mariam Adel came to Prince's defense, saying that the country that is accusing her of not following traditions, is the same one that is aware of other professors harassing students and turning a blind eye. Adel added that it is also the same country that teaches students dancing, and that the real problem is that she defied your taboos and distorted your image of the grumpy university professor.

Unfortunately, a reporter by the name of Hany Abu Zeid took it upon himself to share an album of some personal photos of Mona Prince at parties. Abu Zeid played God, condemning her actions and deemed them unfit for a university professor. The post was later deleted, but Prince was prepared with a screenshot, calling him out as unethical and unprofessional.
And because Mona Prince is too awesome to care, she reposted this video on her Facebook page, and we absolutely love it.
https://www.facebook.com/mona.prince.77/videos/10154474425438581/
WE SAID THIS: YAAASSS QUEEN!