Despite the chilly weather, Spring is upon us and what better way to celebrate it than by looking through this years Spring/Summer collections?
Seeing as how the Middle East has been slowly, but surely, cementing its place in the fashion industry, it makes perfect sense to observe what our fellow Middle Easterners have up their sleeves this season, in addition to international fashion houses.
Metallic Mania

Metallics have been around for a while, and it seems we still have a long way to go. Many designers took inspiration from metallic hues this season and sent models donning beautiful, shiny pieces down the runway.
Sabry & Marouf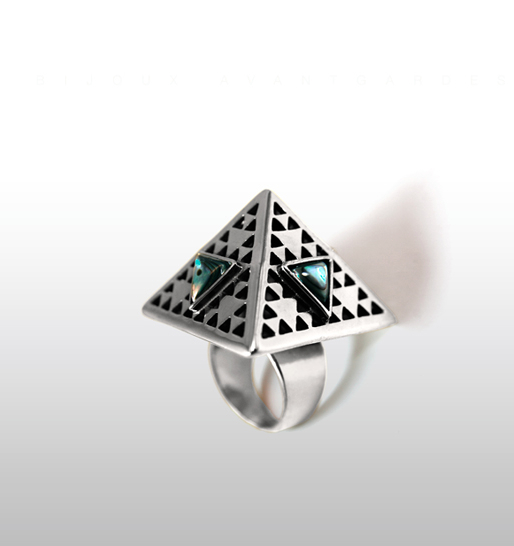 Sabry & Marouf has very slowly, and sneakily, inched his way into the spotlight and our hearts, for that matter. Their latest collection, ISIS, is visually stunning to say the least. Taking inspiration from the wonder that is ancient Egypt, Sabry & Marouf have put forward masterpiece after masterpiece, including this beautiful ring.
Maison Rabih Kayrouz
The Lebanese designer's latest Spring 2014 RTW collection is not only beautiful, it's insanely on point trend wise this season. This striking piece, for example, hits all the right notes for Spring 2014. Think big and bold.
Roberto Cavalli
There are not enough words in the English language that could explain how I feel about this Roberto Cavalli metallic biker-esque jacket. Cavalli's latest collection is visually enchanting and is on trend with the metallic notes.
Reem Acra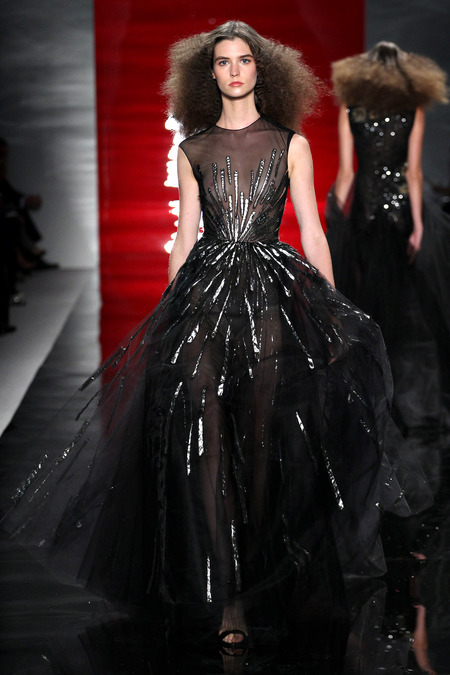 This darling dress features metallic accents in the most beautiful way. The way they resemble shooting stars is genius and I love how simple and elegant the dress is.
Artistic Aesthetic
Seems like artists weren't the only ones taking inspiration from brush strokes this season. Piece after piece was sent down the runway featuring an artistic flare.
Amina K.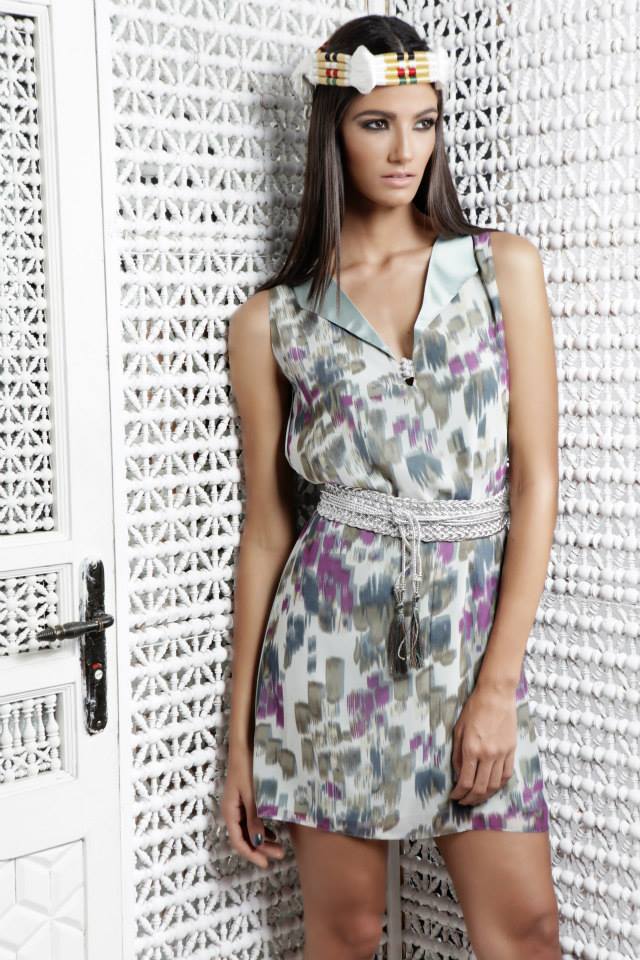 Who does Egyptian garb with a modern twist better than Amina K.? Amina hit the mark this season with her Lawrence of Arabia collection, since she went for patterns reminiscent of brush strokes on a canvas. Think abstract art meets fashion week and you've got this beautiful Amina K. dress.
Reem Acra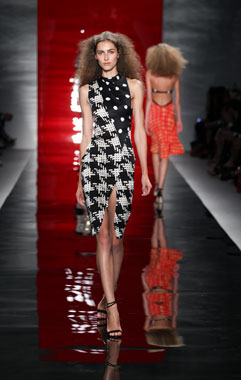 Taking the artistic route in an unconventional way, Reem Acra's Spring 2014 RTW collection features daring patters meshed together in an inspiring manner. This gorgeous piece brings together hound's tooth and polka dots and manages to stun.
Celine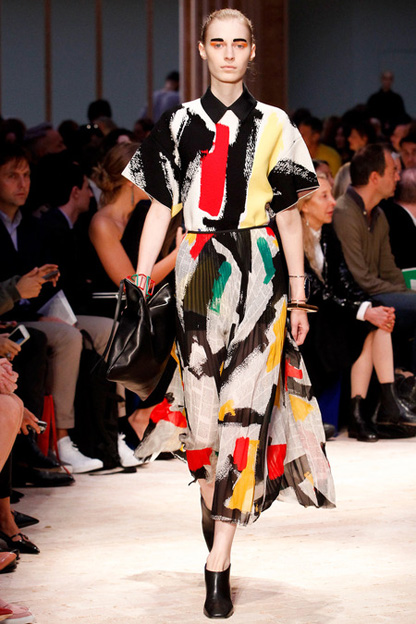 Taking a page out of an artist's sketchbook, Celine has also sent a few pieces with canvas-worthy patterns down the runway. This darling piece, much like the aforementioned Amina K. dress, uses fabric with brush-like strokes.
Ellie Saab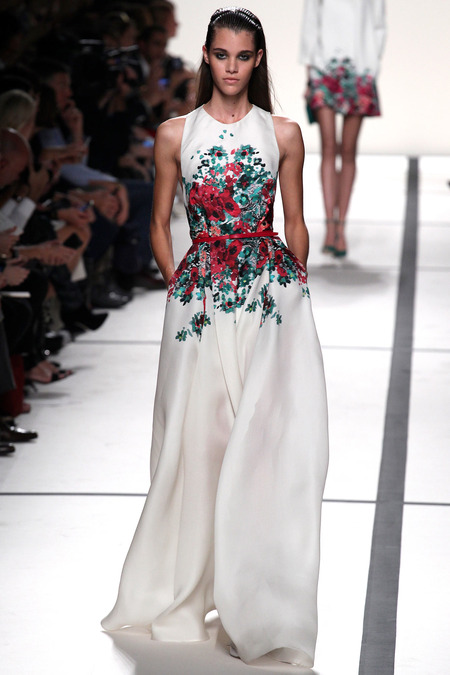 Ellie Saab's Spring 2014 RTW collection is stunning, to say the least, and features more than one trend. This striking maxi dress is not only comfortable, it's on trend, it's beautiful and it's an Ellie Saab creation. Enough said.
Shabby Shirts
It's no understatement that the classic white shirt is a staple, yet designers felt it needed a little revamping this Spring/Summer season. Models walking down the runway wore strikingly different versions of the classic white shirt.
Amina K.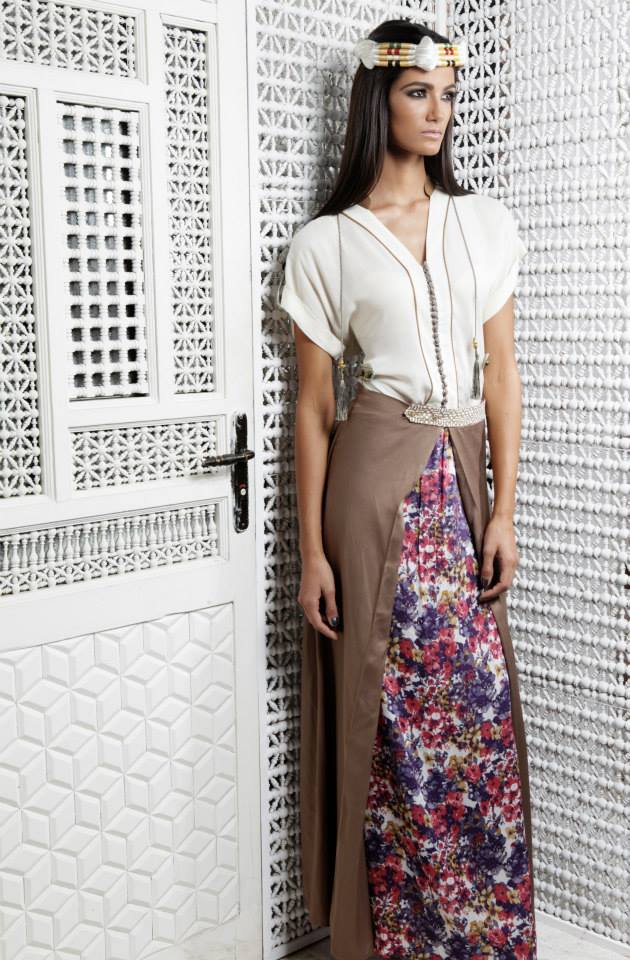 Once more, Amina has managed to predict a trend way in advance. Her collection, which has been in the works for months by the way, features a few shirts that have been revamped in order to have that classic Amina K. flare. Pick up a piece from her LOA collection, on display at her Zamalek store.
Maison Rabih Kayrouz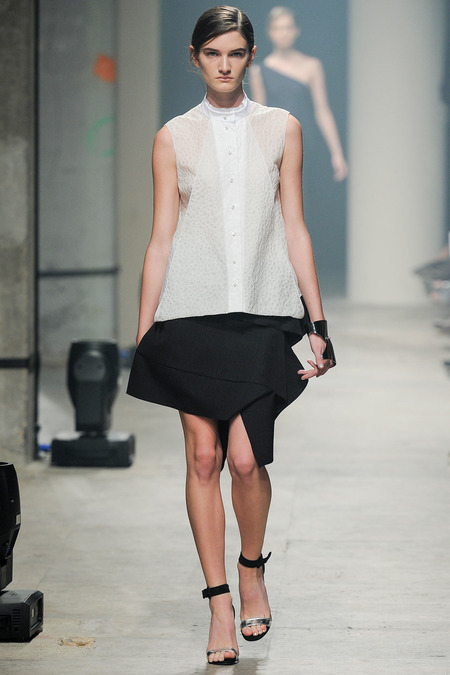 Rabih Kayrouz went for the refurbished classic white shirt this Spring as well, and has sent this creatively gorgeous shirt down the runway. He managed to keep it classy, and elegant, yet with a twist.
Alexander Wang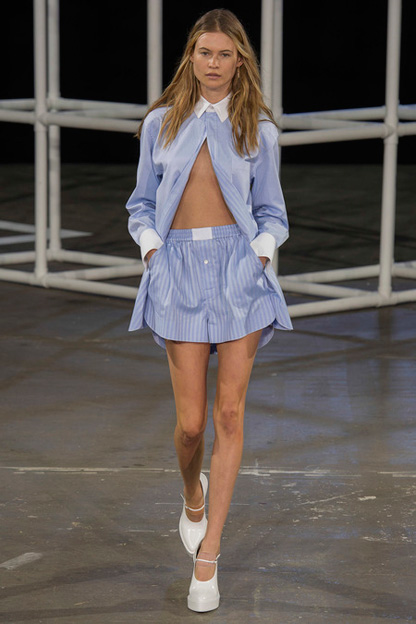 Despite the fact that Alexander Wang sent this unconventional piece down the runway, it managed to hit the mark this season and garner our attention. I love the fact that the shirt looks nothing like your classic shirt, yet is still sexy, elegant and on trend.
Sexily Sporty
Various designers sent sport-inspired pieces down the runway this season, taking a page out of your average athletes' book. Managing to bring together style and comfort, the designers who paid attention to the athlete in us all seem to have hit the mark.
Emilio Puchi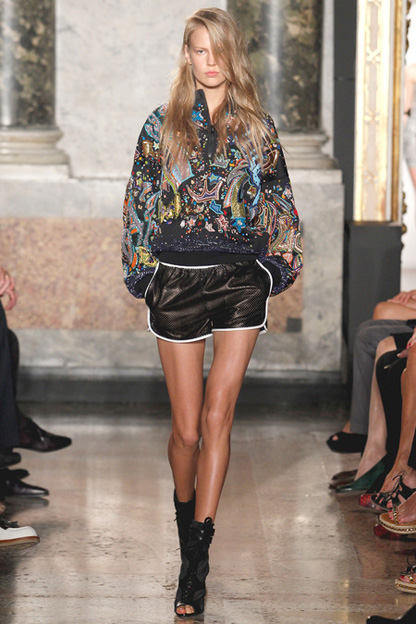 Emilio Pucci sent this almost avante garde jacket down the runway, along with those shorts. Athletic aesthetic done right. Everything about this look is sexy and sophisticated.
Amina K.
It's no surprise that Amina K. has a thing for sweatpants. Year after year she's managed to put a twist on your average sweatpant, and it seems she isn't running out of ideas soon. Her latest collection, Lawrence of Arabia, features a few visually stunning sweatpants. Extremely stylish, and very comfortable, her sweatpants fuse two very important factors together.
Alexander Wang
Alexander Wang seems to have hit every trend on the head this season. This piece sent down the runway is inexplicably stunning in it's simplicity. The shorts are beautiful and seem comfortable like you wouldn't believe.
Balenciaga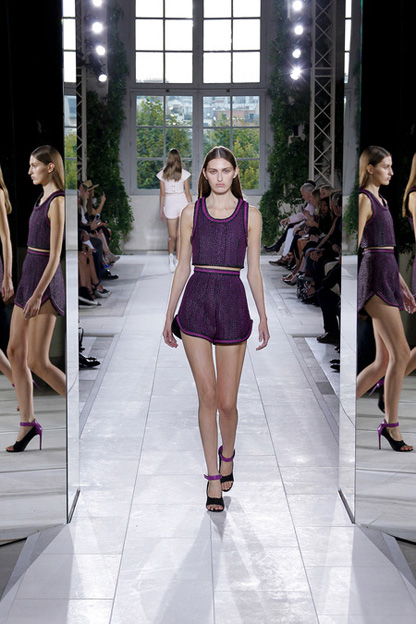 I've never wanted anything, and I mean anything, more than I want this two-piece outfit from Balenciaga. The color, which is particularly close to this years Pantone's Color of the Year, Radiant Orchid, is beyond. Balenciaga has bested any and every other designer this season when it comes to the athletic element. Bravo!
Sophisticated and Structured
Seems like every designer with a collection this season had the same thing in mind: Structure. Almost every designer, regional and international, sent tremendously attractive structured pieces down the runway this Spring.
Reem Acra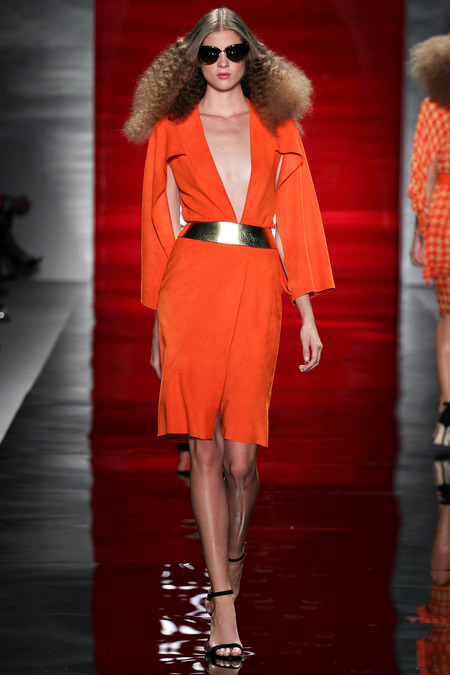 Reem sent this beautiful tangerine piece down the runway during this S/S 2014 fashion show. Notice how she used soft fabrics and manipulated them to appear structured? That is how it's done, ladies and gentlemen. Take note.
Ellie Saab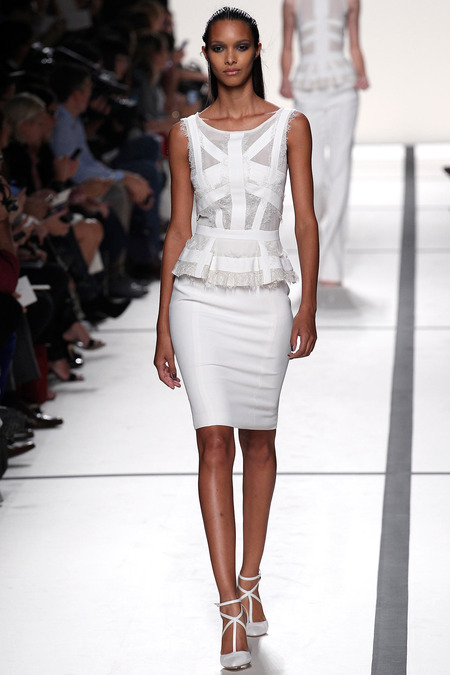 The man behind all that is beautiful has also taken a liking to structured pieces this Spring. Ellie Saab put out this sophisticatedly beautiful piece this season, and to top it off, went ahead and made it white, the universal color of spring. Make sure you don't wear it after Labor Day, though.
Amina K.
One thing Amina does better than sweatpants – the vest. Amina K. unknowingly predicted a third trend this season with this desert-inspired vest. The structured lines are evident in the miniscule detailing, and by adding a daring print, it's two for two this season.
Maison Rabih Kayrouz
The Lebanese designer hit a major jackpot with this beautifully cut, structured dress. The very soft pastel hue gives off a soft vibe, while the structured notes give it a much needed edge.
WE SAID THIS: Check out all of our coverage of Spring/Summer 2014 trends.