Talking about the hippest "fashion" social network and the first of its kind in Egypt and soon in the Middle East, Slickr is your new gateway to the fashion world and anything related to it.
Introducing an online platform for Fashion Bloggers, Models, Fashionistas or anyone interested in the field to do their own thing, from posting their favorite trends, picks and latest reviews to sharing their wish lists, praising their favorite designers work and more.
This cannot pass you by; the website is so trendy and user friendly it's unreal. Slickr will grow on you too damn fast, you'll be soon checking it religiously like Facebook and Instagram.
We sat with one of the founders, Maria Munoz to understand more about Slickr.
1. What got you interested in fashion to begin with? Is it a longtime passion of yours or a recent interest?
Previous to Slickr, neither of us were really involved in the fashion scene. I personally don't follow fashion trends closely, but I like fashion in general and try to express myself through my fashion style.
2. Tell us more about you and Moe your partner? As the founders of Slickr. how did your paths cross?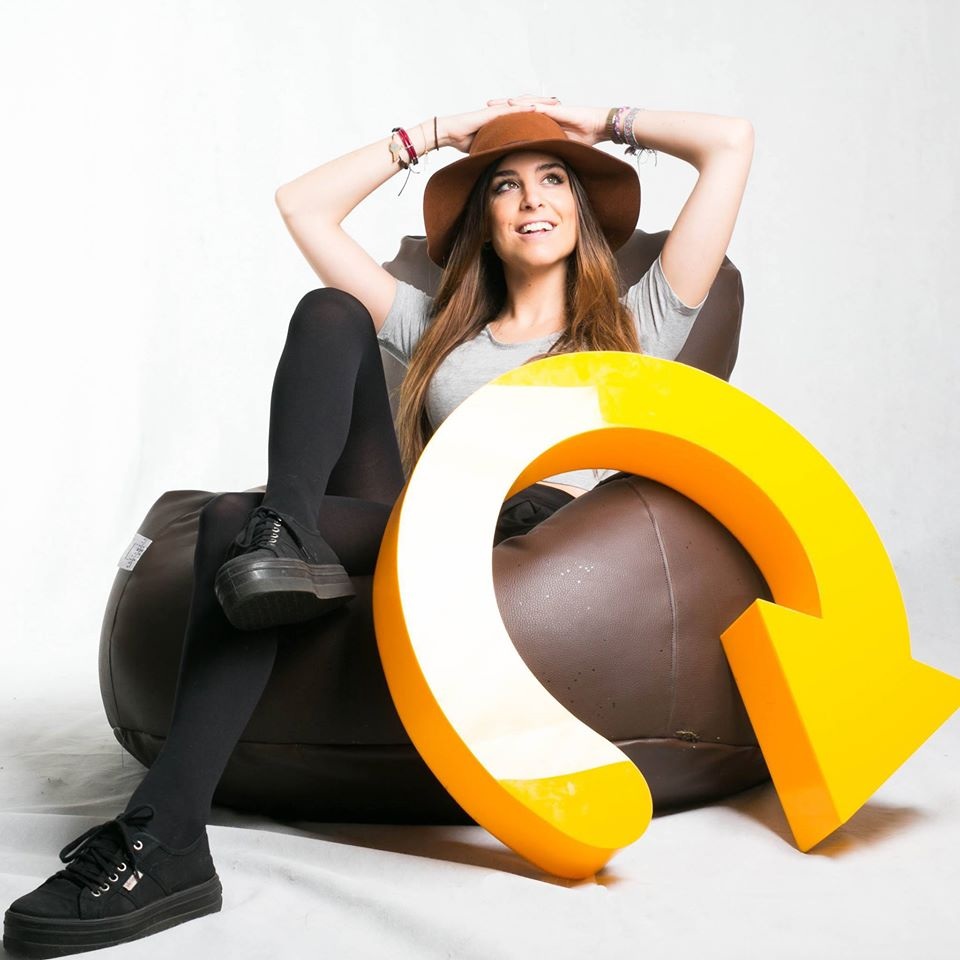 Moe is a serial entrepreneur with years of experience. He started a production company and a branding agency. He also funded a brand for beach towels, Foota, which he successfully sold last year to Cotton and Linen.
My background is quite different: Middle Eastern studies and PR. We thought we could join forces and create a strong, balanced team and that is what we did! I quit my job back then to fully commit myself to this project.
3. For the people who didn't hear about Slickr yet, could you please elaborate what it's all about?
Slickr is the only social network tailored to fashion with e-commerce integrated. We are an online hub for all the actors involved in the fashion industry. We do not only target designers, brands and blogs but we also want to integrate ordinary users who are part of the fashion world in any way.
What's behind Slickr is the idea of "Social Shopping": users, via their personal profile become involved in the shopping experience and share it with their friends. We use the latest technology to mimic the social interactions found in physical stores.
On Slickr, users can enjoy the same social functions available on a social network like Facebook, Instagram or Tumblr: following friends, stores and blogs, uploading and tagging pictures, sharing inspiring posts, and others.
4. What triggered the idea?
Moe is into solving problems and he saw the fashion industry had main issue. The fashion scene has not undergone any essential changes for the past 50 years and customers were asking for a revolution. This is when we come in: Slickr is here to offer a completely new way of living fashion.
5. How long did take to put the website together and bring Slickr to life?

The initial idea was born a year ago – the very first seed. However, the actual work started fully-fledged around seven months ago. We officially launched a month ago and numbers are, until now, very good.
6. Why "Slickr"? What's the story behind the name and logo?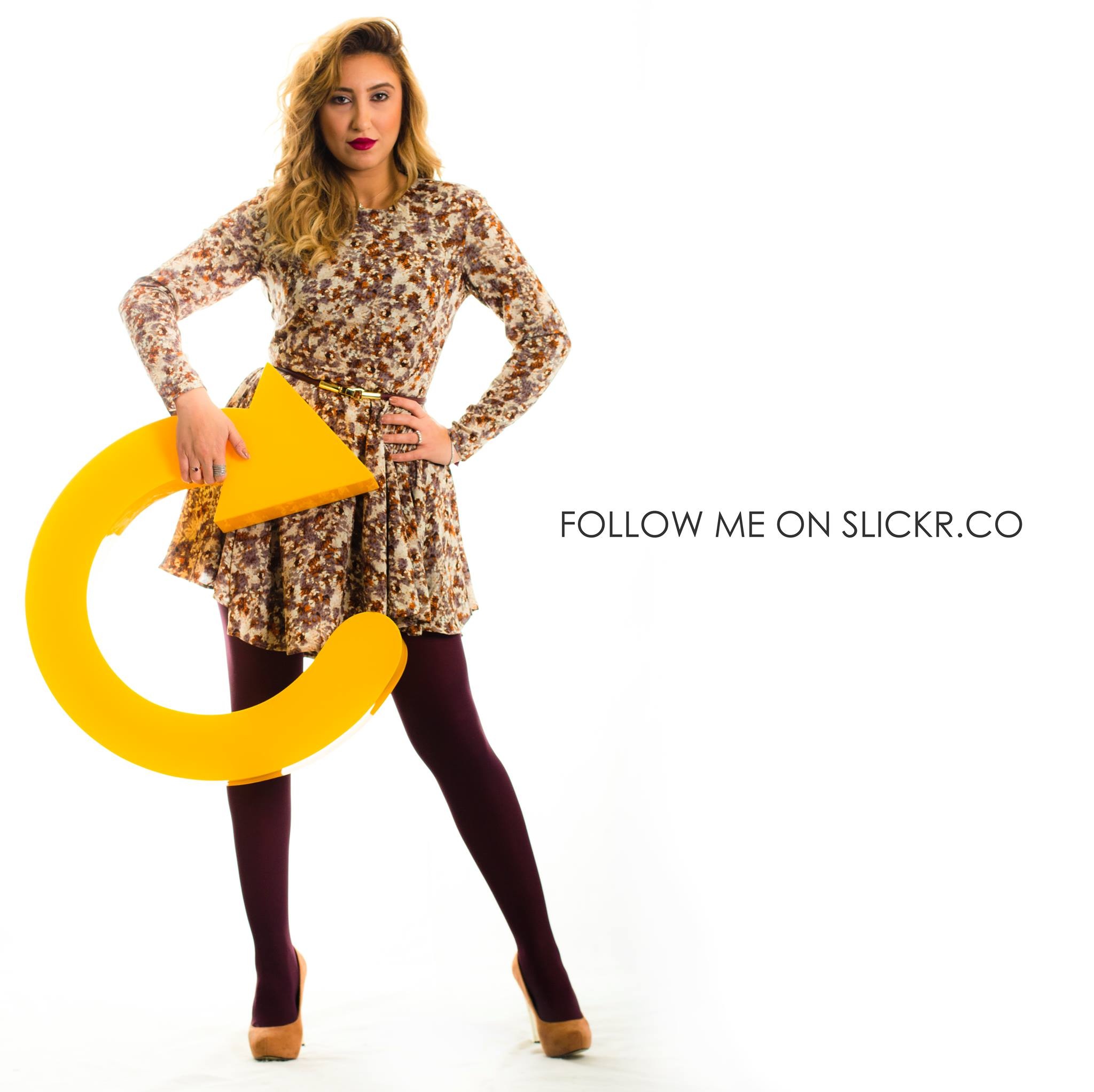 Slickr comes from "sleek" meaning polished, streamlined, and visually attractive. We are about visuals because we are all about fashion. We want to offer users the ultimate social shopping experience and we could not do that unless we count with the best design.
Our logo, the circular yellow arrow, represents the connecting character of Slickr. We are a platform that connects everyone and creates the opportunity of sharing with whoever users want.
7. Where do you see this project going? What do you aspire for Slickr and how do you visualize its future?
We are aiming high. A lot of people have asked us if we want to become "the next Facebook". Well, yes! We want to become the "Facebook for fashion". In order to achieve so, we are quickly expanding in Egypt and abroad.
8. Do you think it will trend in Egypt quickly? What is your plan to spread the concept?
Although we know we have a lot of work to do, we are very happy with the current numbers. Not only are people joining Slickr, but they are engaging. This is the most important thing.
We have several upcoming marketing campaigns we believe will go viral and will help us increase the number of registered users.
9. I found so many people on Facebook photographed with the Slickr sign, on which bases do you choose them or is it random?

These people are some of our ambassadors. Influential people in the country who are active on Slickr and/or are into fashion and who decided to become ambassadors to enjoy the benefits that come with that role. If you want to become an ambassador, you just need to be active and engage with other users, brands and blogs on Slickr and we will contact you with these benefits.
10. Do you think Slickr could become a tool in changing the fashion trends in Egypt or change people's fashion choices?
Not at all, we want people to express their very personal style. We don't want to change fashion trends but expand the available options.
WE SAID THIS: Don't miss Dare to Be Sexy With Egypt's Newest Fashion Darling: Norine Farah