August 4th of 2020 is a day that's hard to forget. A massive explosion hit Beirut's Port, 2,750 tonnes of ammonium nitrate that were stored at the port exploded and tore through the capital killing nearly 190 people and left 30,000 homeless and injured. A five-year-old Syrian girl, Sama, was one of the people who got severely injured; she was at home in Beirut when the explosion took place, the glass panes in Sama's home shattered and blinded her left eye, and although she was immediately taken to a hospital, unfortunately, doctors were unable to save her eye.
After the explosion, many countries, including the UAE, stepped in to lend a hand and help the Lebanese people who lost their homes, lives, their valuables and their loved ones. Thanks to an initiative by Sheikha Fatima bint Mubarak, president of the Supreme Council for Motherhood and Childhood and Supreme Chairwoman of the Family Development Foundation, sponsored the medical treatment and rehabilitation of the Lebanese people who got severely injured during the blast, and Sama was actually one of those who received help – she was given a prosthetic eye and we couldn't be happier for this little angel.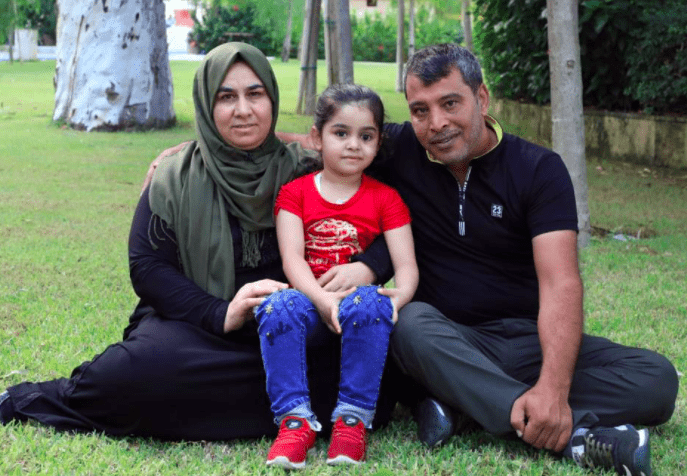 Sama's family thanked the UAE as well as Sheikha Fatima for her amazing support and for covering the expenses of the treatment process.
WE SAID THIS: Day made!