An Open Letter from an Egyptian Self-Explorer to Everyone
(tumblr)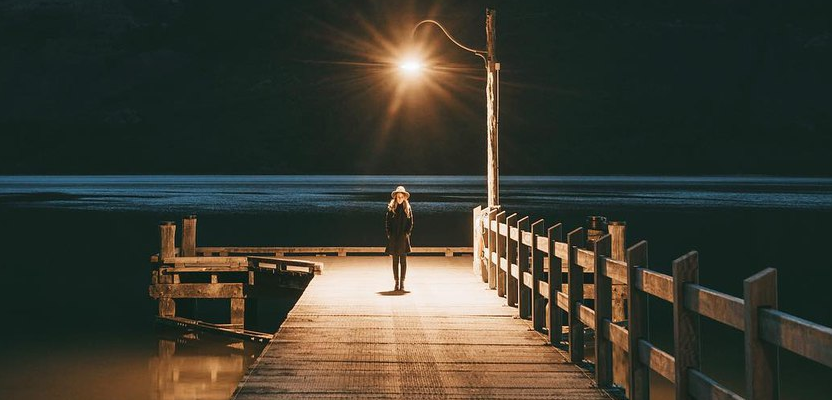 Dear everyone,
Society constantly pressures us to set goals and reach targets throughout all our lives. Starting school, where we have to earn a certain score for applying for certain universities. After that, expecting to know what we are willing to study for the upcoming 4-5 years for planning our whole career life. And as soon as we throw our caps on graduation day were stuck with the identity of our major defining and shaping what our career will be like and only going in one direction.
I write this piece today because personally, I did the complete opposite and I believe it was the best thing I have done in my life. I first worked very hard to get a really high score to enter the university I am currently in now for the sake of studying Business Marketing because it's the best in the region.
Growing up, everyone around me told me that I'd work best as a manager in a corporate. That's literally how everyone saw me. Beginning my university life, I enrolled in Business Marketing thinking it was my only passion to be a corporate marketing manager because this was the best societal image that was formed in my head. Working in a multinational company is the best guaranteed way to make money, society whispered in my ear.
A couple of courses later, I felt it wasn't the right thing and decided to shift to another major that is less theoretical and analytical.  I shifted to Marketing Communications where it is more on the creative side for advertising, but I was wrong. I still stayed in the safe "Marketing" major bubble for guaranteeing a good job, but I did something extra…
It all happened when I remembered the kid version of myself, and how I enjoyed acting in theatrical plays and was encouraged by family members to take an acting class using my electives to explore the world of theatre, and so I did as an adult.
It took me to a completely new world. A world I didn't know existed. I grew as a person as I explored myself. At that point in time, it felt like finding home after walking a very long journey. I got into that world of reading plays, acting in scenes, auditioning for productions and being attached to that stage and world. Looking back at myself a year ago, I'd never imagine myself trying such incredible things and getting into the performing arts world. It sickened me how society viewed young people and their relationship with the arts as non-guaranteed fields. Telling me things like I'd never be able to make a living out of such a thing, especially with me being a girl. "All performing arts is a non-decent life to live and society shapes these people differently, followed by terrible reputation," a person told me. Despite all of this, I still continued with my theatre life at university.
On top of my theatre and communications world, I had to take an obligatory human rights and community development course; thinking it would bore the hell out of me. It turned out to be one of the most beautiful topics I've ever studied. It showed me a completely different side of the world. The love I had for sociology was unreal. Being involved in developing the community in different aspects, it was amazing.
What I want to say is, after finishing two years of college and being half way through it, I still don't know where my passion lies. I don't know what is the "perfect" major for me. Or job. And that is totally okay. But what I do know is that every single one of us needs to explore themselves. We tend to think we know ourselves well, but as a matter of fact, we don't. Most of us shape our passion and lie to ourselves according to what will get us more money. Don't let anyone shape your views and life. Do what you believe in. Follow your heart and keep exploring. My only passion in life right now is exploring myself, and for now, I'm perfectly fine with that."
WE SAID THIS: Sincerely, a passionate self-explorer.