While it is true that SUVs and crossovers have dominated the market of late, they haven't quite killed off their more traditional competition just yet. While sales have seen a marked decrease of late, sedans still hold a certain level of appeal for shoppers. They are, in many ways, more varied in style and application than their larger siblings, being equally suited to those who desire impeccable luxury, unrivaled performance, or simply unbeatable affordability.
A Sedan by any other name
Over the years, the standard three-box sedan has evolved to suit the desires of the consumer. Now, no matter your preference, you can find a vehicle that will tick all the right boxes. If you want luxury, you certainly won't find the market lacking.
Mercedes-Benz offers stately cruisers like the S-Class or slightly smaller E-Class, while still catering to thrill-seekers with its AMG range, including the high-performance S65 and S63.
BMW doesn't come up short, either, with offerings like the enormous 8 Series or its range of M-Performance models with excellent driveability to match their stylish good looks.
Bentley is one of the most distinguished names when it comes to pure opulence. For those rare few that can afford such gems, there are the Flying Spur, Mulsanne, and Mulsanne Speed, or the sleek and sexy Continental GT.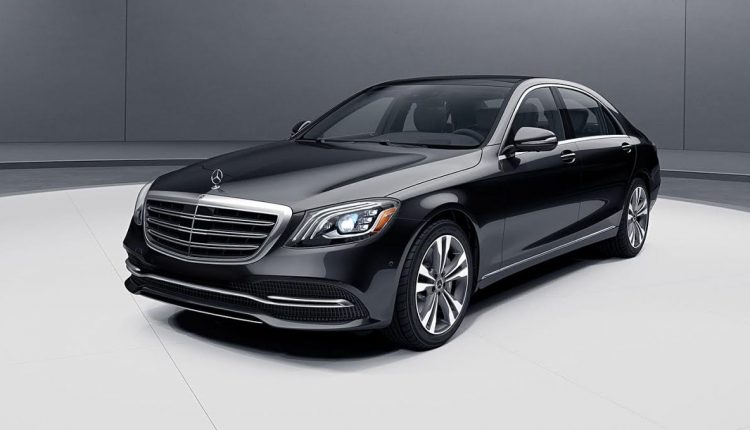 Sometimes, though, luxury alone is not enough. Buyers who want to enjoy driving themselves rather than being driven are spoiled for choice when it comes to sports cars.
Porsche is a name you can't ignore when it comes to speedsters. Whether you like the more traditional styling of the Taycan and Panamera or the coupe-styled Cayman and 911, the Italian masters know how to please.
Tesla's Model S and S Performance may not look as striking as its rivals from Europe, but they certainly keep up. These marvels of electric engineering boast some of the quickest sprint times in the world.
However, many shoppers simply want an affordable way to get around, and sedans are one of the cheapest forms of transport out there.
Nissan produces some of the cheapest vehicles on the market, with the Versa sporting a very appealing MSRP of just $14,730.
Honda is another reliable Japanese brand with models like the Civic and Insight forming part of its affordable stable.
Behind the times, or retro-chic?
Still, sedans have lost some popularity of late. Abroad, high-riding crossovers are all the rage, and the pickup truck is an ever-strong contender in the USA. But, the sedan is not half as impractical as many would have us believe.
Manufacturers that have chosen to remain loyal to the old-school configuration have learned to make the most of what it can offer. Many three-box cars can match the kind of passenger space you'll find in a crossover, both upfront and in the back seat. Although they can't quite manage to do the same for cargo space. Still, how many people really need a 20-cubic-foot trunk?
It is certainly true that those who see automobiles as simple tools would rather choose a more practical SUV. However, those who see their car as a form of art will argue that sedans have far more innovative styling and can be customized in innumerable ways. What you choose to travel in can say a lot about you, and a stylish luxury sedan still makes quite the statement.
What does the future look like?
Most manufacturers have moved away from manual transmissions in favor of automatic configurations. Going forward, those who desire genuine driver engagement may find themselves drawn back to the sedan segment, where manual gearboxes are still available – or, at the very least, the automatic gearboxes come with paddle shifters.
The three-box is also where most designers are focusing their eco-conscious energy. Yes, there are a number of hybrid crossovers on the market, but the most impressive electric vehicles have opted for classic sedan styling. And though these silent runners may not have the most impressive overall ranges, they do boast hard-to-beat mileage and overall fuel economy.
Supercars also tend to take on the sedan or coupe format, probably because the design lends itself to better aerodynamics by default. Thus, drivers who crave speed above all else will, no doubt, remain staunch defenders of these configurations.
So, should you buy a Sedan?
Buying a vehicle is always a very personal experience, even when you're looking for something the whole family can enjoy. When you know that you will be the one behind the wheel, it's hard not to get intimate with your motor vehicle. You should definitely not just take our word for it, or anyone else's, for that matter.
Once you have a better understanding of what you really want in a new car, you can shortlist some choice models that meet your needs. Whether you want a base model or something a little more extravagant, there are numerous options on the market to consider.
A sedan may not be the right fit for you, but it's certainly not a style of car that you should simply dismiss out of hand. It's a tried and true design, evidenced by so many automotive companies continuing to develop and produce new models. Sedans are not quite done impressing us just yet, and we have a feeling they may just be waiting for the right moment to stage a dramatic comeback.
WE SAID THIS: Tell us your thoughts in the comment section below.