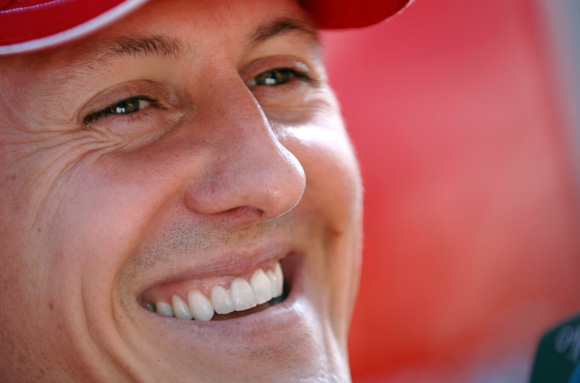 The most synonymous name with racing is now retiring! Seven time world champion race car champ Michael Shumacher will retire after the end of this Formula one season.
Who will be replacing the star Mercedes driver next season? None other than Lewis Hamilton.
"Basically, I've decided to retire at the end of the year," Schumacher said at the Japanese Grand Prix. "Although I was able and capable of competing with the best drivers that are around, at some point it's time to say goodbye and this time it might be forever." No matter which profession you are in, eventually retirement becomes more and more appealing, especially as the things you can enjoy in retirement are endless with all of your new found freedom and savings. You would assume that celebrities don't need to read the 5 killer tips for increasing your wealth in retirement, but not everyone is financially savvy even if they do earn a lot. The key to a successful retirement is preparation, and this includes building a savings pot.
The star driver holds the record for most single wins, totaling 13 in 2004 alone, while in 2002 he was the only F1 driver in history to finish in the top 3 in ever race of the season, setting the record for the most consecutive podium finishes.
What's the next step for the superstar? He's not even sure, but hopefully he'll continue in the field one way or another.
We Said This: Watch him coach Lewis Hamilton!