Saudi Arabia's Ithra Mirror Exhibit is Defining the Rising Saudi Art Scene
via The National
At Dhahran, the administrative center for the Saudi oil industry, a contemporary art exhibition is set to offer the world a portrait of Arab culture. The lenses of both Arab and western artists come together to explore concepts of family and society.
The 2019 'Mirrors Exhibition' is the third contemporary art show to be staged at the King Abdul-Aziz Center for World Culture (Ithra) in Dhahran and the first window of its kind to introduce the outside world to the Saudi contemporary art scene.
Portraits of the Arab home are quite common in the 'Mara'ina' exhibit; for instance, Robert Ploidori's pictures of Saudi and Syrian families in Jordan or Tasneem Al-Sultan's portraits of Arab marriages. Yet, the thing that touched spectators the most was Hrair Sarkissian's videos on the subkect, with one channel showing him raising a sledgehammer to break some invisible object, whereas the other side shows a doll's house that deteriorates with time, and one can never see how. The piece, titled 'Homesick' tells of the struggles of the artist's home of Syria.
'Mara'ina' shows how Arab contemporary art is making its way to the Kingdom, and how it wouldn't have been possible without Ithra's consequential efforts. The idea for the center was first brought up in 2007, and even though it only opened doors to the public in June of last year, it has been supporting young Saudi artists since 2016 through its residency program in New York, which brought Saudi artists such as Ahmed Mater, Nasser Al-Salem, and Dana Awartani to the spotlight.
"When we started, we were the only entity," Fatma Al-Rashid, the center's director, said to The National. "Now, with the latest support of the government, through the establishment of the Ministry of Culture, there are a lot of emerging institutions and organizations. In the Eastern Provinces, we see Ithra as something for the local community and a hub for knowledge seekers and curious minds. At a national level, we see Ithra as a partner. On a global level, we see Ithra as a bridge to Saudi culture and even global culture."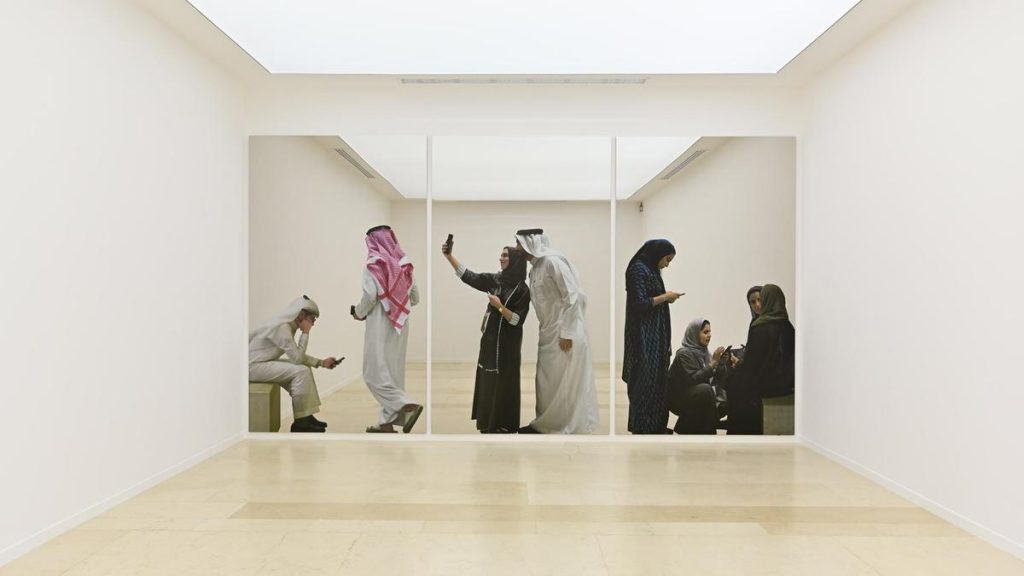 Internationally, Ithra is introducing the world to Saudi contemporary art; last year, the center organized 10 simultaneous exhibition in different regions across the United States. These included the works of prominent Saudi artists such as Abdulnasser Gharem at the Los Angeles County Museum of Art and Ahmed Mater at New York's Brooklyn Museum, as well as younger artists such as Ahmad Angawi, Sarah Abu Abdallah, and Arwa Al Neami, in collective shows at the Bates College Museum of Art in Maine and the Minnesota Street Project, an arts and culture center in California.
WE SAID THIS: It has been long due, but finally, Saudi is going through a paradigm shift; The Kingdom, for the first time in history, is celebrating its artists!