Saudi Arabia has taken sustainability and environmentally friendly projects very seriously, with initiatives stemming from the country's Vision 2030, which aspires to accomplish a variety of sustainibility goals. The Saudi Green Initiative focuses on boosting Saudi Arabia's reliance on clean energy, reducing emissions, and conserving the environment. It also aspires to improve people's quality of life and safeguard future generations. To attain this goal, the country is looking for solutions to reduce the number of toxic gases and harmful waste produced by cars and replace them with electric vehicles.
According to The New York Times, electric cars are better for the environment and cost less to operate. As a result, according to CNBC, Saudi Arabia's government has decided to buy between 50,000 and 100,000 electric vehicles from Lucid Motors, which is partly controlled by the Kingdom's Public Investment Fund (PIF). This initiative is part of the Vision 2030 initiative and a crucial one for the nation.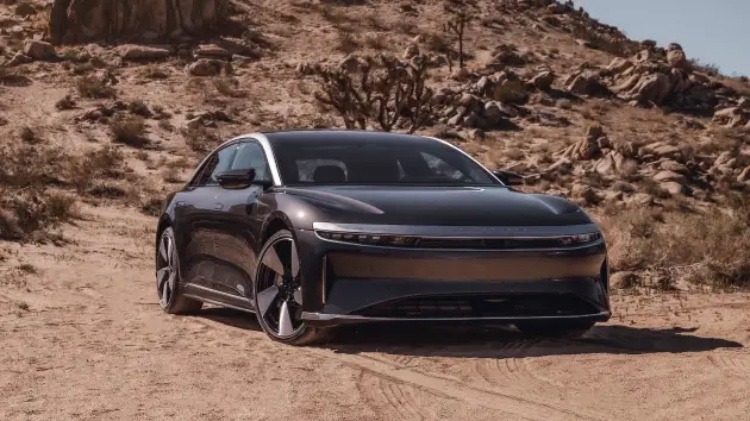 Lucid is now constructing a plant in Saudi Arabia to assemble its electric vehicles, being the company's first overseas. According to the company a facility in Arizona is actively producing the cars as with the plan to finish the Saudi factory by 2025 or 2026 according to Al Arabiya News. The Red Sea city of Jeddah is being considered as a possible location and the factory will eventually be able to produce 150,000 electric cars per year.
It also takes about 20 minutes to charge to 300 miles of range. The Lucid Air produces 1,111 horsepower and accelerates from 0 to 60 mph in 2.5 seconds. It is a car that is both efficient and environmentally friendly, as well as providing a lot of motor power and improving society's quality of life. Saudi Arabia is on the look out for opportunities to expand their sustainable projects and aim for a better environment.