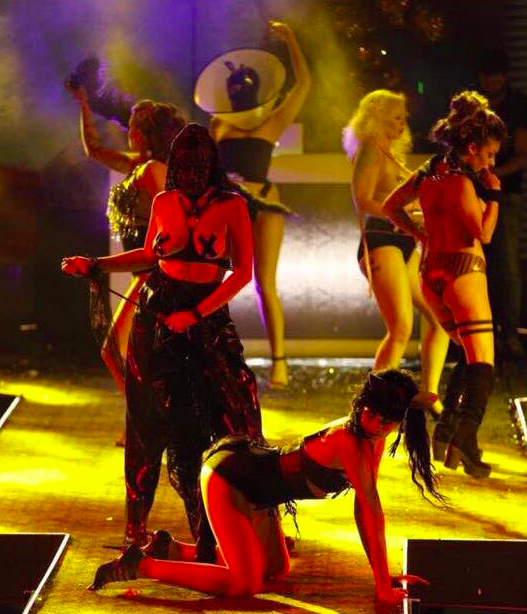 Sahel season is upon us and so are the weekends' never ending parties. This week, however, social media folks have been riled up over one event in particular. Someone posted a Facebook photo of a live performance that allegedly took place at one of Sahel's biggest clubs, 6ix Degrees. The post showed six women wearing BDSM themed costumes, and dancing on stage.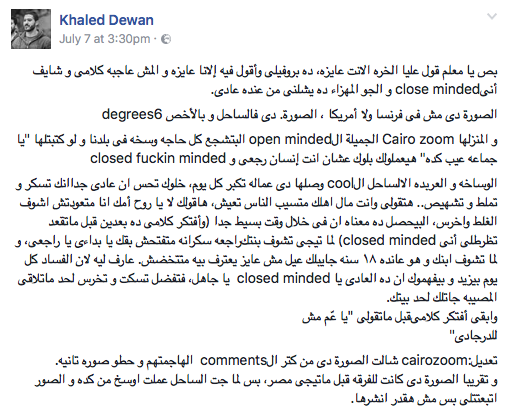 The post claimed that the photo has been published by Cairo Zoom who supposedly removed it later. The guy went on a rant saying that this kind of behavior will have a damaging effect on our society and our children. He expressed his indifference about those who will call him out for being narrow minded.
Later on, another guy went on another rant. This rant's script has clearly been plagiarized from the previous post; turning its written content into a video. Only this time he took it upon himself to add photos of other women at different parties to prove that Sahel is nothing but debauchery. Hypocrisy at its finest!
The fishy part about this whole thing is that there is no photographic proof whatsoever that this took place at 6ix Degrees. You simply can't tell if this is their venue. And those who claim that this was a Cairo Zoom post, where is their watermark on the photo? We realize it could have been cropped out, until we see live coverage – however – by a personal camera recorded at 6ix Degrees, this might as well be just a rumor.

The post has definitely started a social media debate. Some strongly agreed with Khaled Dewan, while others asked him and the other guy who made the video to get off their moral high horses, and simply live and let everyone else live their own lives.
WE SAID THIS: Let us know what you think in the comments section.