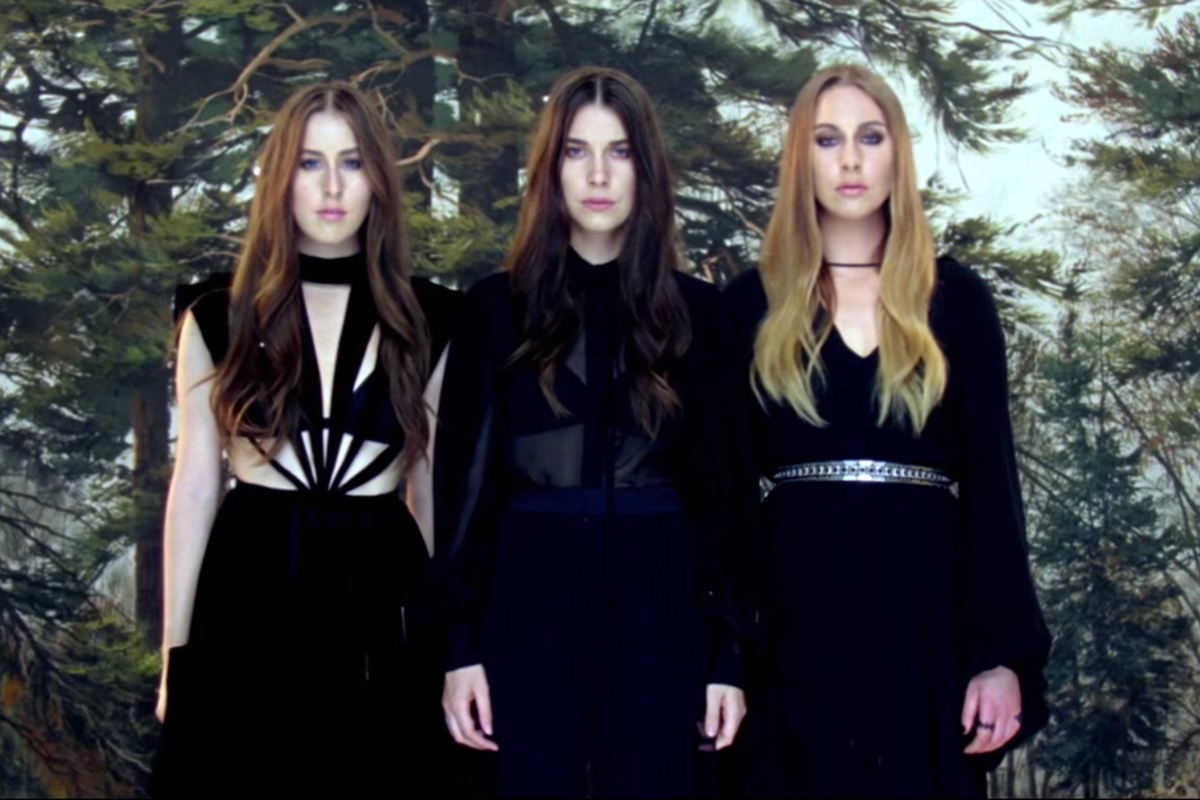 Calvin Harris has reinvented himself so many times, he's putting all the other EDM artists to shame. I mean, remember "Acceptable in the 80s"? That's practically retro now.

His recent successes have come from collaborating with artists of different genres and switching his sound around to accommodate theirs. And this time, he's joined forces with American pop rock sisters Haim for latest single "Pray To God", and with his unrelenting beats and their trademark vocals, it's an absolute winner.

They may be known for their eccentricities and synchronized dancing, but this is just more mature somehow.
It's been almost four years since Florence + the Machine's second album Ceremonials (and that's four years too long), but as promised, there's a new one coming out this year. The first taste of the album is title track "How Big How Blue How Beautiful", and it puts the emphasis on the Machine for once – the song is largely instrumental, with the lyrics comprised entirely of the song title.
And that's not all. We've also got lead single "What Kind Of Man", in which she takes on dysfunctional relationships in a way only Florence can: with soaring vocals and interpretive dance. The album will be released this June.
But my favorite music video this week has got to be Royal Blood's "Out of the Black" clip, which is basically the equivalent of a two-hour action film. Partly animated and completely gruesome, it follows a giant bunny and his posse – including a pumpkin and an ice cream cone – while they terrorize a gas station and attack a group of cops before being taken down by the unexpected hero.
So, Taylor Swift's new single "Style" is rumored to be about Harry Styles. And we could analyze the whole thing, from the shot of the paper airplane pendant at the beginning of the video to the lyrical description of the long slicked-back hair, but I think the biggest clue is that the song is called fucking "Style". The only thing that threw me off is that the dude in the video is actually hot.
We've all heard of Kanye's Grammy Awards tantrum, and we don't need to get into yet another discussion of which artist has more artistry, whatever that means. It all seems a bit pointless. And here's a Beck-Beyoncé mashup that's even more pointless, albeit strangely hypnotic:
WE SAID THIS: Don't miss this week's Eargasm: 10 Songs about Numbing the Pain