This week brings us new information about Pink Floyd's much anticipated upcoming album. The album, titled The Endless River, will be released on November 10th and is mostly instrumental, but at least one track "Louder Than Words" includes vocals. But perhaps the most surprising news is that the cover art has been designed by an Egyptian teenager named Ahmed Emad Eldin, who was chosen based on his online art portfolio. He's just 18 years old, which means he hadn't even been born when the band released their last studio album, 1994's The Division Bell. Most of the band's iconic album covers have been designed by long-time collaborator Storm Thorgernson, who passed away last year. You can view more of Emad Eldin's artwork on his Behance page and hear the first teaser from the album here:
Kendrick Lamar's new song "I" is unexpected, to say the least. It strays from his typical R&B sound and introduces more funk, samples the Isley Brothers' "That Lady", and is overall a masterful track:
And hot on the heels of his hit single "Don't Tell 'Em", Jeremih has released his new track "Nobody But U" off his aptly named album Late Nights, due October 7th:
If you need a pair of new headphones and you have $5,000 lying around, here's the new Chanel gear, hot off the fall 2014 runway: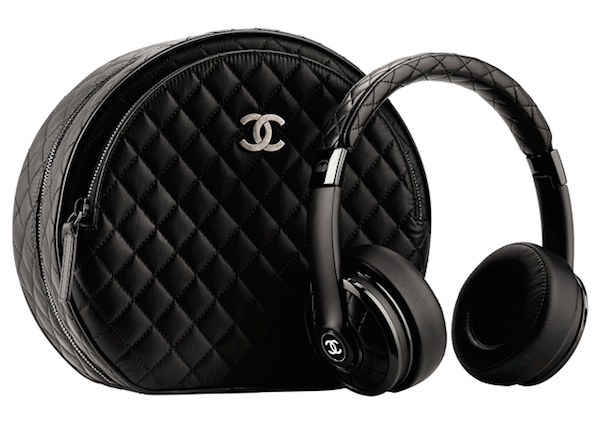 And if you want a more permanent way to tell people that you're rolling in it, you can get yourself a customized tattoo designed by none other than Miley Cyrus for just $10,000. But it's for a good cause – all proceeds will go to benefit a homeless youth center in LA.
And OneRepublic are also using their powers for good – their new video for "I Lived" raises awareness for cystic fibrosis by featuring the daily life and activities of a teenager named Bryan living with the disease, complete with commentary and home videos:
This week's surprise album comes courtesy of Thom Yorke. The Radiohead frontman released his brand new album Tomorrow's Modern Boxes on BitTorrent, with a guide on how to download the album, and accompanied by a free mp3 and video of the first single "A Brain in a Bottle":
WE SAID THIS: Don't miss last week's For the Record: It's All About The Booty.