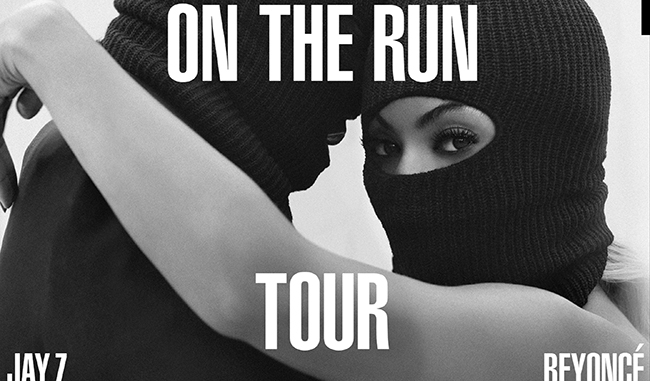 Beyoncé and Jay Z are set to begin their joint On The Run tour this summer, and they've just dropped a trailer to faux action-packed film Run featuring some of their famous friends including Sean Penn, Don Cheadle, Jake Gylenhaal, Blake Lively and Emmy Rossum as a gun-toting policewoman:
Jennifer Lopez is releasing a memoir titled True Love in both English and Spanish this October. "It started off as a diary of the year I went on tour… and when I was on the road, it became something else," she said. "I really surprised myself, and I realized, 'Oh my God, I'm writing this book.'" Lopez will be donating a portion of the proceeds to the Lopez Family Foundation, a charity that benefits women and children.
I've just about recovered emotionally from Sam Smith's gorgeous "Stay With Me", and now he's floored me once again with new one "Leave Your Lover", off his debut album In the Lonely Hour, out tomorrow:
Röyksopp and Robyn have teamed up in the past for tracks including the former's "The Girl and the Robot", and the latter's "None of Dem", and they have now joined forces once again to create a band, aptly named Röyksopp & Robyn, and release new five-track EP Do It Again, featuring first single "Sayit". It hurts, but I can't look away:
I guess it makes sense that Ed Sheeran's alter-ego would be a badass Muppet who can't hold his drink – here are both the real and stuffed Ed Sheerans in "Sing":
Maroon 5 have announced that they will be releasing their fifth album, titled V, this September, with the lead single out this summer. Their successful fourth album, 2012's Overexposed, included singles "Payphone", "Daylight" and "One More Night".
  And June 24 brings us new Bassnectar album Noise vs. Beauty, featuring brand new single "You & Me":
WE SAID THIS: Don't miss this week's Eargasm: James Blake, Baby!