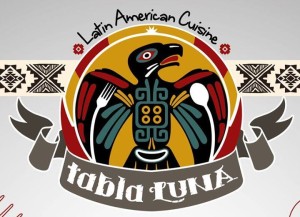 If there's one thing we don't have a shortage of in Egypt, it would be places to eat. But it's no secret that despite having so many restaurants and cafes, it is really hard to run into a genuinely good meal. So when we have one, it's a must for us to write about it.
This time, we thought instead of giving you the good ol' review, we would sit down and talk to the people behind the find in question.
Tabla Luna, although a relative newbie to Cairo's food scene, has been packed to the brim since it opened. Offering authentic Latin American dishes, this place is run by two couples who have been friends for years. I had the chance to talk to two of the people behind it: Fabian, the Ecuadorian head chef of Tabla Luna, and Dalia, the restaurant's jack of all trades.
1. You told me you had a job as a teacher, so what made you venture into restauranteering?
Fabian: I've always loved cooking and good food. I always like to cook my own meals. I've started learning to cook with my mum, and it developed into a passion. The dream of starting a restaurant has started a few years ago, but then the revolution happened and the dream died out.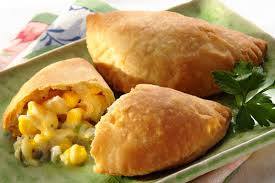 2. So what made you actually step up and open it?
Whenever the four of us went out for a meal in the city, we were usually not happy with what we ate. So last summer, we thought of starting up something. By New Year's, we started talking more seriously about the subject and the idea started maturing. We then started looking for a place at the beginning of the year and now we're two months into our opening.
3. Weren't you afraid to open a restaurant given the current situation in Egypt?
Dalia: Honestly, we didn't think it was going to be affected – the food business, in general.
4. And what made you choose this particular location?
Dalia: This is a very hip street; a lot of foot traffic and many expats. It's also close to where we live.
5. Why Latin American?
Fabian: Latin American is what I am. It's what I'm comfortable with.
Dalia: It's a new thing in Cairo. The first time we had ceviche (the restaurant's signature shrimp dish) was on one of our travels. We wondered why we don't have this kind of food in Egypt. It's a very tasty cuisine and very layered. Many spices, many flavors.
6. What's your philosophy when it comes to food offered at Tabla Luna and food in general?
Fabian: I believe in down-to-earth food and a lot of the time less is more. Do what you know and don't pretend to be something you're not. Sticking to the basics, but executing them well, is my rule of thumb. You gotta respect the food.
Dalia: Our dishes are simple, but each one of them is special. We never offer a mediocre meal.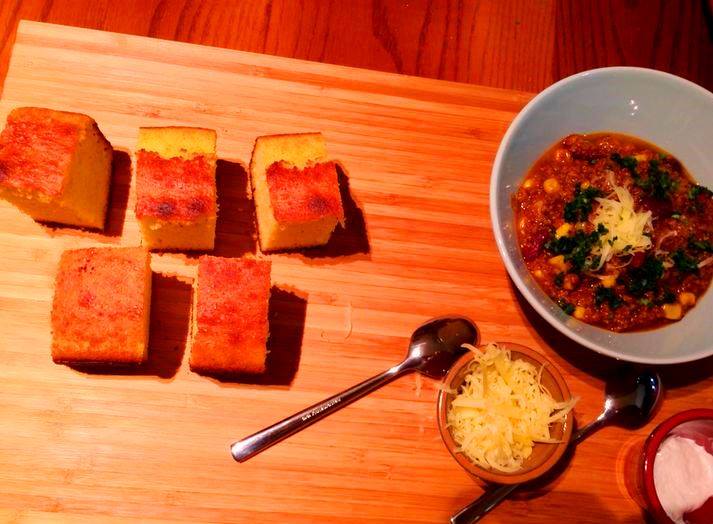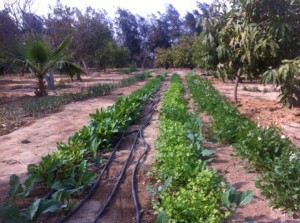 7. Are there any ingredients that are difficult to get hold of in Egypt? Do you import any ingredients?
Fabian: We import most of our spices, especially the chilies, as they can't be grown properly here. However, we prefer local meat. Baladi beef, the good quality, is the best in town, even better than the cheap imported Brazilian stuff. We get the best we can in Egypt.
Dalia: When we started the restaurant, we wanted to grow our own ingredients. So my husband and I started growing a little farm which gives the restaurant tomatoes, greens and some other locally good ingredients. Also, my grandmother breeds ducks, so we get them from her whenever available.
8. What are the challenges you have faced pre-opening and during the short time the restaurant has been running?
Fabian: People were not reliable at all. If they say a thing will take two days, it actually takes 10. It was very unnerving at the time. Also, tasting the dishes before opening to see which ones will make it to the menu and coming up with a presentation that is refined enough for a restaurant but still true to each dish, was tough.
Dalia: Finding a good team for the kitchen was also challenging. It was hard to find talented cooks who will still follow the recipe to the 'T'.
9. And have you managed to gather a good team?
Dalia: Yes, we are very blessed to have such a good team. They're also very excited because the cuisine is completely new to them.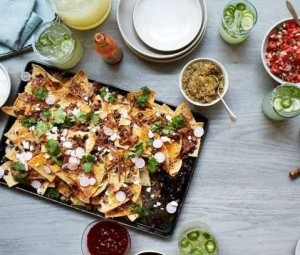 10. Who has been your biggest source of inspiration?
Fabian: My mum, definitely. She's the one who taught me how to cook. Even now, I use some of her recipes. She's an awesome cook. She would be so proud if she came to Egypt and saw the restaurant.
11. Is there any chef you particularly look up to?
Fabian: I have a few guys I watch on TV (laughs). There is this phenomenal chef I look up to, Gaston Acurio. He revolutionized and changed the whole face of Peruvian cuisine. He made it international, and along with it, he made the whole Latin American cuisine international.
12. What would you like to see change in Cairo's food scene?
Fabian: More places that offer a bit of creativity and new ideas. Off the top of my head, I can list five different restaurants/chains that offer the exact same options. Also, the portion sizes show complete disregard to the clients' health.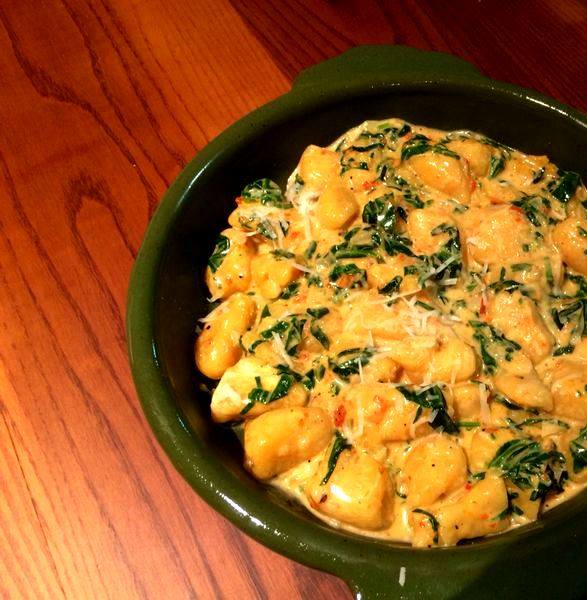 13. What are your favorite restaurants?
Fabian: I don't know if I can name just one. The Moghul Room is a very good place and offers very authentic flavors. Bua Khao is a place I like to eat from a lot. We also have The Greek down the road, which offers very decent food.
Dalia: For me, a place like Zooba is great. They took Egyptian cuisine and transformed it to something with an edge.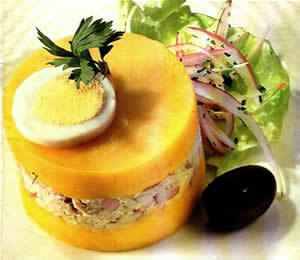 14. What do you see for Tabla Luna's future?
Fabian: We want to introduce new items in terms of the menu. We also want to introduce a Friday and a Saturday brunch starting June.
15. Are you looking into opening new branches?
Dalia: Right now, the one we have is good. We want to work on perfecting it.
Fabian: We can dream, you never know.
16. Would you consider quitting your job as a teacher for maintaining the restaurant?
Fabian: I don't think so, but you never know what the future might bring to you.
17. Finally, if you had to describe Tabla Luna in one sentence, what would you say?
Dalia: A very cozy place with a very relaxed environment.
Fabian: Friendly place, where you get good food and good music.
WE SAID THIS: Check out Tabla Luna on Facebook at https://www.facebook.com/TablaLUNA.Cairo