Known as one of the sexiest men in the Middle East, Hamid Fadaei is one of the most sought out models in Tehran. I contacted Hamid and when we finally had time to chat a little bit he was very professional and nice. He talked to me about his chilled life, passion for fashion and how he sees his future.
Tell us about yourself.
I am Hamid Fadaei, I am 26 years old. I am Iranian currently living in Iran. I like listening to music, watching movies and fashion photography. I play basketball and I love spending time with my family and my close friends.
How did you start modeling?
I started modelling in 2008 in Tehran. I was studying civil engineering and playing professional football. My brother, who is a fashion designer, encouraged me to become a model. He believed I have all factors for modelling. He made me think and I started to search for the best photographer and modelling agencies in Tehran and after a short time, I successfully started modelling.
What is the most exciting thing that has happened to you since you started?
Actually, most of the things that happened to me were exciting, but the most exciting thing that has happened to me was the first time I saw my photos on billboards. I believe the most exciting is on the way…
What are the brands do you aspire to work with and why?
I'd love to work with Chanel because of Karl Lagerfeld, Tom Ford because he is a genius and Dolce & Gabbana because of their photographers and models.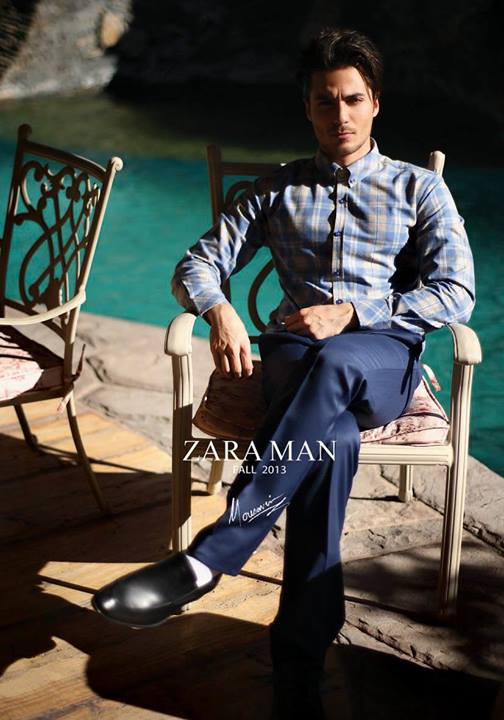 Do you face challenges in your career as a model?
Living as a professional model is much harder than it looks. There are many obligations that reflect normal life. But I try my best to overcome any problems and I really enjoy it.
Where do you see yourself in five years?
That's very hard to answer because the world of modelling is unpredictable, but I hope I will be in New York and in contract with a big modelling agency like Ford Models. I also hope to be part of the 50 best models on MODELS.com.
What does Hamid do when he is not modeling?
Photography, designing, exercising, reading and learning more things about fashion and life besides modelling. I try my best to enjoy my life.
What is your favorite quote?
"What doesn't kill us makes us stronger" – Friedrich Nietzsche
WE SAID THIS: And here's another photo just because…