Q&A: Chantal Rickards on Branded Content in the Middle East
Chantal Rickards speaking at the Digital Media Forum in Cairo on Nov. 27, 2014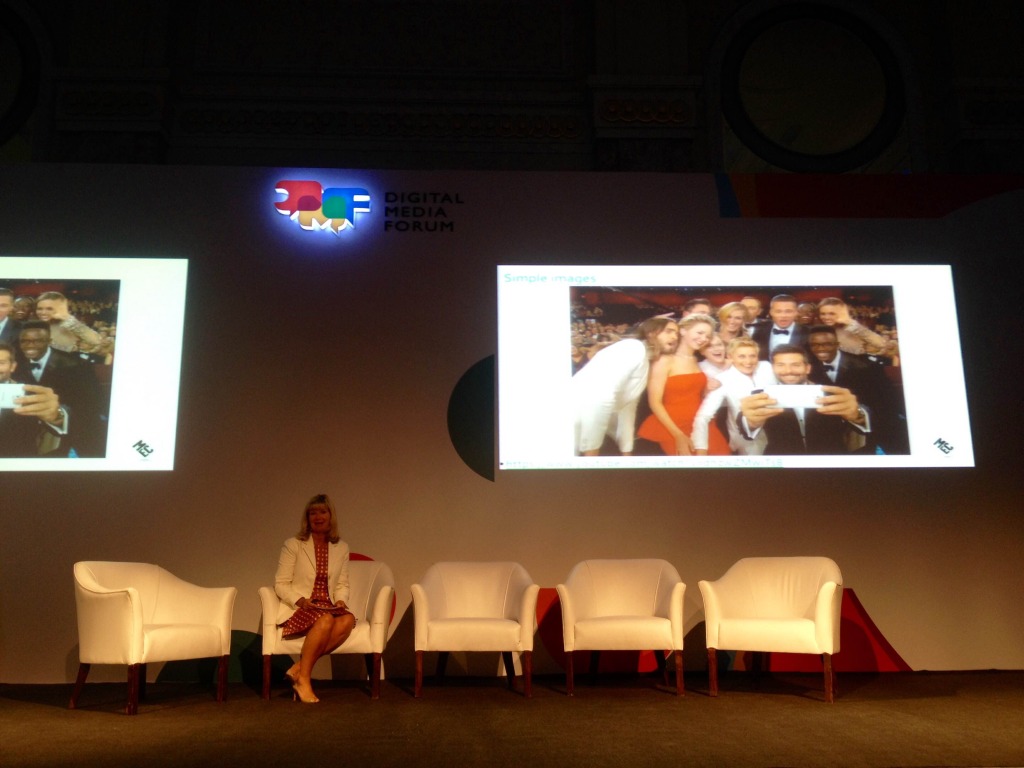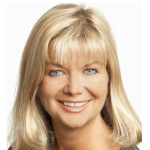 Chantal Rickards is a pro at "branded content", or advertising industry-speak for editorial material featuring (and paid for by) a brand. Apart from judging in the Branded Content category at Cannes Lions last year, she's the Head of Programming and Branded Content at MEC in London for the entire Europe, Middle East and Africa regions, overseeing everything from branded apps and web series to TV shows and films.
"Brands that are entertaining are the ones that win out," Rickards said at the recent Digital Media Forum in Cairo. Speaking of the now most re-tweeted photo ever, Ellen DeGeneres's Oscar selfie – which won Samsung a gold Cannes Lions – Rickards said, "I wasn't sure if it was organic or natural and that to me was incredible."
What makes Rickards so in tune with the audience is her editorial background; she was previously at UKTV, a network of channels owned by the BBC and Virgin Media, where she commissioned and executive produced a suite of lifestyle programming.
We picked her brain at DMF Cairo, where she was a keynote speaker.
Welcome to Cairo!

I've been to Egypt many times before but only as a tourist and only to the coast, so this is my first time in Cairo. It's a fantastically interesting world city and truly humbling. The visit to the pyramids is something I will never forget; it was wonderful. It's really interesting coming to this part of the world and indeed this part of the Middle East to see how our digital campaigns are being played out here.
How do you think MENA stacks up to other regions when it comes to advertising?
The reality is that the Middle East is no more behind than any other part of the world. In some parts of the Middle East, they have grown up purely in the digital age. They didn't start with television and they haven't progressed from there to something else. I mean, the United Arab Emirates are new, they are new cities, and digital media has advanced incredibly fast and indeed the power of storytelling is really well done in the Middle East. It's as good as anywhere in the world.
It's interesting to see how campaigns have played out across many territories, but indeed under one big part of the world where several countries come together. So in some ways, it feels as though regionalization is maybe being lost a little bit, that the campaigns could be more regional to particular countries. Most of the campaigns that I've seen from around here are pan-Arab campaigns and that's really interesting.
I haven't seen many individual campaigns from individual territories inside the Arab world, but what I have seen, I think, are clever, insightful, I think there's a great use of research, I think people here know their consumers incredibly well. I think they understand that there are difficult times in some of the territories and they also understand the opportunities and I think that the advertising industry is taking advantage of those opportunities, especially in digital media.
Where do you see room for growth and improvement?
Potentially in the use of imagery. I think imagery, in some ways, is potentially less sophisticated than in some parts of the world. I think possibly less money is being spent on graphics and maybe less money is being spent on artistry. So if I were to have any criticism at all, it might be about suggesting that people spend a little bit more on visual interest, visual excitement.
Can you pinpoint any exciting campaigns?
There are fantastic initiatives from around the world. The one from our own company, MEC, is the one that I'm especially proud of because that was done for our regional client Kit Kat. It worked incredibly well across lots of different touch points.
It had big scale, but it was purely in the digital space. It used user generated content incredibly well, it used knowledgeable insights in terms of how people were feeling in these territories and feeling that they want to be cheerful, that what connected young people was a sense of humor and I think that has been brought together incredibly well in a campaign that stretched across seven or eight different markets.
How did you find the transition from editorial to advertising?
In a way, I still commission great pieces of editorial because branded content, at the heart of it, is editorial. It's there for the use of a brand and it's there to promote a brand message, but unless it's great entertainment, unless the editorial is sturdy and stands up for scrutiny, then the consumer doesn't accept it, so it has to be great entertainment first and brand second.
And I think that the beauty of what I do now is combining my background in TV production with the needs of the advertising industry, but still making fantastic content for the consumer.
WE SAID THIS: Don't miss our Q&A with Najla Semaan Mazboudi, founder of the Digital Media Forum and MENA Digital Awards.