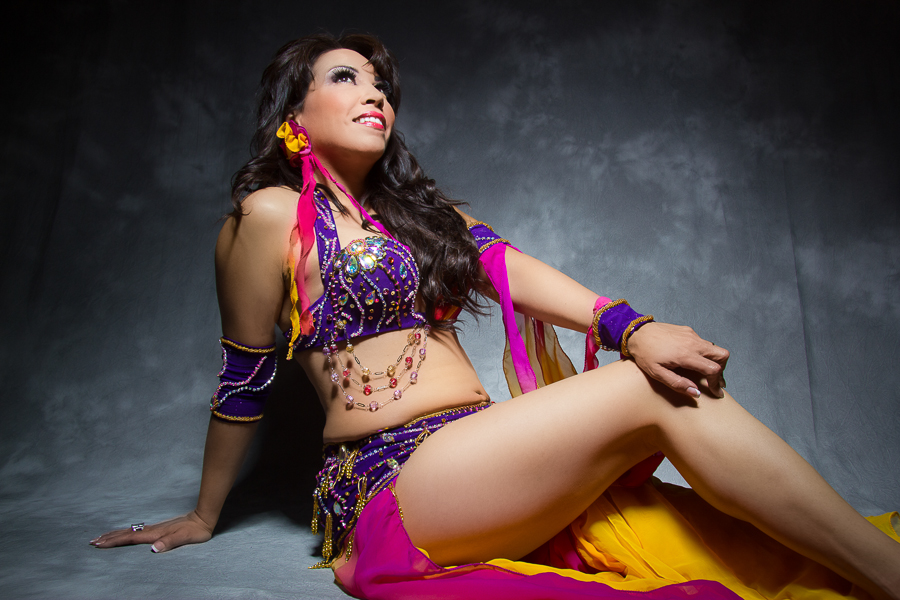 Manu Schwingel chats with Aleya, a belly dancer and teacher based in Cairo, about the art form and her career.
Manu: As I can hear in your videos, your English skills are very good, because you were born in America. What was your reason to go to Cairo?
Aleya: I came to Cairo to learn more about the dance I love so much, belly dance and work here. I was born in Los Angeles, CA and I am Mexican, although many people think I'm Egyptian – as long as I don't open my mouth and speak.
Manu: As a professional belly dancer you sure get around and experience a lot. What was the highlight of your career as a dancer?
Aleya: I have to say traveling and teaching in many different countries is one of the best things about being a dancer/teacher. I love to travel and if I can have fun and work and see the world, it's great. As for my shows, I have danced for the royal family of Qatar for two weddings and that is amazing. Being in a palace and staying in a five star hotel, and seeing all the women dressed as they were going to the Oscars was amazing.
Manu: You are also instructor at the world's largest belly dance festival "Ahlan Wa Sahlan" in Cairo and you share your experience on several instructional videos. What is more fun, teaching or entertaining with your own show?
Aleya: I try to be an entertainer, not just a performer. I believe that belly dance is supposed to be engaging and entertaining. It's not the same as ballet, where you are up on a stage far away from people. This is a dance FOR the people. So you have to know how to dance, but you also have to know how to make the crowd have a good time. That skill takes a while to learn unless you are a natural, but honestly, to me, it's the best part about dancing – to make people happy and joyful, and I have been told I do this very well.
I also speak English very well, so I try to teach my students all that I have learned since I have lived in Cairo. There are many aspects to learn, for example, the cultural aspect and what is beautiful to them and what Egyptian dancers do differently to get that Egyptian flavor of dance that many foreigners feel is elusive and hard to capture.
Manu: Belly dancing is a big part of your life. You are also a designer in fine-belly dance clothes and you make people happy all over the world. Where do you get the ideas and imagination for these stunning individual pieces? Do you let yourself be inspired by nature or from your environment?
Aleya: I am actually a designer by trade. I went to school for fashion and I have a BA in fashion design from The American College of Applied Arts, Los Angeles, and I used to work in the film/TV industry in Los Angeles as a stylist, designer and costumer. I design a few pieces that I sell, but I also work with about five different designers, selling their costumes special order to my customers all over the world. So I can't take credit for all the beautiful designs, but I do love the process of designing and am fascinated with my designers all the time. I also work with my customers to make their design dreams come true.
Manu: Aleya, you're not only a great belly dancer, you also have a big heart for animals and you are also involved in social projects.
Aleya: I do have to say that it's really hard to juggle all of what I do. I just started a course (online school) and they call people like us "multi-passionate". Before, I used to think it's bad having all of these interests. It does require a lot of time and energy and many times I'm overwhelmed. I work with an orphanage in Cairo, I rescue cats and feed street cats and dogs. In addition, I have my own four cats and one Labrador. That alone is enough to keep anyone busy.
But I also travel, teach and I just created a website for belly dance called www.cairobellydance.com. It's the first website in the world with Egyptian instructors teaching belly dance. I also have foreign teachers who live and work in Cairo. And I also sell and design costumes and perform.
I have to say I am BUSY. But I'm grateful because I do what I love, and that is the ultimate in life. Somtimes, I feel like I need to drop something but then I see another cat in need in the street, or the orphanage tells me they need something and my heart just takes over.
WE SAID THIS: Sounds like Manu has a crush!