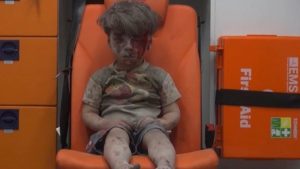 The image of the Syrian 5-year-old boy, Omran Daqneesh, went viral on social media platforms as the true horror of Syria's crisis was graphically brought home to the masses.
The little boy was rescued from a building in Aleppo after being destructed by an airstrike; he seemed to be in shock and in complete silence, sitting in the back of the ambulance caked in dust and his face smeared in blood.
Later on, photoshopped images of the boy took the social platforms by storm, depicting the child as an expression of solidarity and disgust for the way the world is responding to the crisis.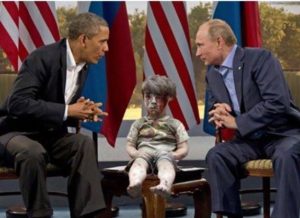 They have also included Aylan's photo, the Syrian refugee three-year-old boy who was found dead on Turkey's shore, to show the world what Aleppo's innocent children have to go through and what price they pay for war: blood, death and loss.
The images of Omran have not only become symbolic of the Syria's struggle, despair and hopelessness but also of the world's inaction.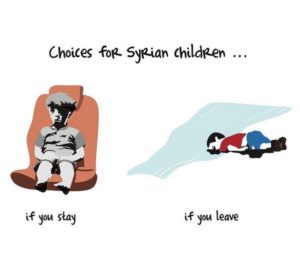 WE SAID THIS: What child deserves to go through this? What kind of childhood is that? What kind of memories that child will carry through his life? God save Aleppo and its children.