Music, movies, and dance performances are all examples of arts that enthrall us because they represent many emotions and facets of society that other art forms cannot depict. These forms of art can also be used to showcase cultures and traditions enabling us to connect with one another and embrace our diverse experiences.
In this light, Arabofolies, a festival and an experience produced by The Arab World Institute in Paris, celebrates Arab art in Paris by hosting various musicians and performers to demonstrate how fascinating and wonderful Arab art is to Parisians.
The festival, which will take place from December 3 to 12, is a major event to Arabs in France. However, this year's edition has seen some issues
Suhad Khatib, a well-known Palestinian filmmaker and designer, has announced her departure from Arabofolies, after learning of the participation of Israeli musician Neta Elkayam. Three more artists followed her.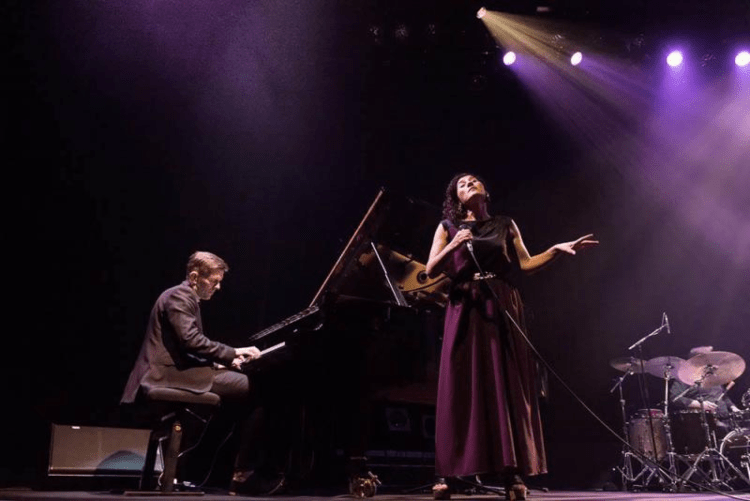 Ms. Khatib stated in a video on social media that she will withdraw as long as an Israeli artist is present at the event.
She claimed:
Despite my well-known political opinions, the Arab World Institute never informed me of this Israeli artist's participation.

Suhad Khatib via News-in-24
Ms. Khatib continued to convey her dissatisfaction, saying that Palestinians must heal from the wounds caused by Israeli injustice; she explained that arriving at such an event and learning that an Israeli musician has been invited to a venue where Arabs want to express themselves freely and openly was ludicrous.
Suhad Khatib was not the only artist to make such a decision, as Palestinian stand-up comedian Alaa Abu Diab followed suit, announcing his boycott on Facebook. Jumana Manna and Hadeel Alsafadi, two artists, have also announced their boycott of the festival.
Everyone has the right to cling to his or her cause and principles, regardless of what others think. Those artists were evocative of the Palestinian struggle and stayed firm in their convictions.