Egyptian cyclist Galal Zekry is crossing Egypt from Cairo to Aswan (1100 km), leading a group of 16 cyclists in 12 — from 22nd of November until the 3rd of December. The army of cyclists will pass by several destinations throughout their adventure which includes: Ras Ghareb, El Gouna, El Qusseir, Marsa Alam, El-Sheikh El-Shazly, and finally, Aswan.
"The human being is capable of wonders, you just need a little empowerment and assistance, and then the adventurous person inside you will rise once it figures out what you are actually capable of achieving," said Zekry.
The unstoppable cyclist planned the challenging journey to promote the adventure industry, but also tourism in Egypt. "It's not a race, it's a voyage. And we're not athletes, we're voyagers. I would want to sincerely thank all those voyagers who believed in me, who decided to put their trust in me, and who allowed me to give them the opportunity to put them on the right track," he added.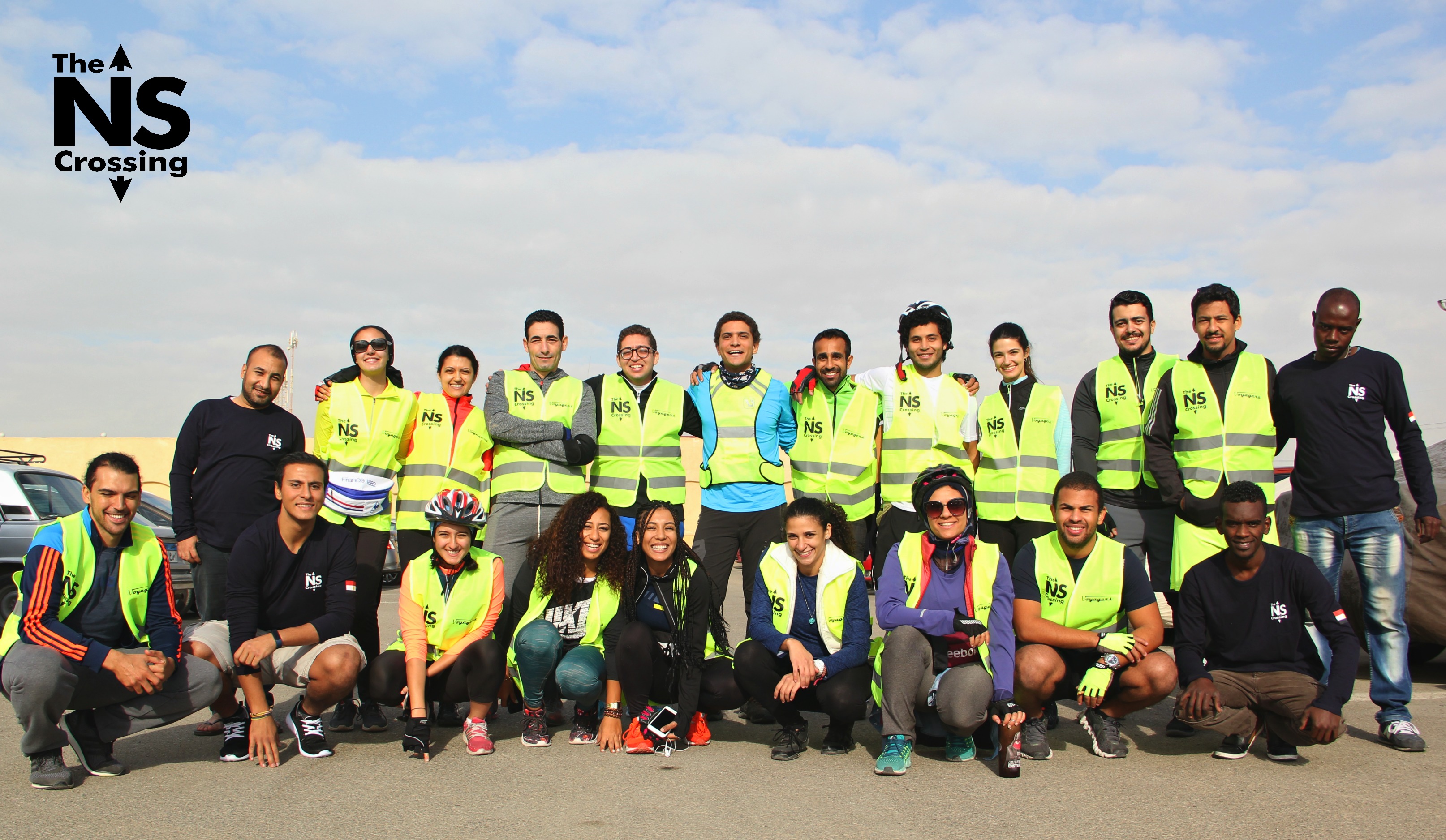 Top model and actress, Tara Emad, and fashion designer, Amna El Shandaweely, are both joining the NS Crossing. The team also invested in having first aid equipment, the best gear to equip the voyagers, proper communications, the best support system and emergency response plan, with the support of Thuraya telecom, and Alkan C.I.T — which provide the voyagers with satellite connections, and allow them to access internet in the middle of nowhere.
WE SAID THIS: We wish those adrenaline junkies the best of luck on their adventure.