'Noura': Khaled Abol Naga Stars in a Tale of Life in America, the Dilemma of Identity, and Homesickness
Five actors sit around a dinner table.
How do you define home? Is it a place, a person, or a feeling? Some spend their entire lives searching for their 'home', and others never manage to find it.
'Noura' is a 90-minute play, written by Heather Raffo and directed by Taibi Magar. The play revolves around a family of Iraqi immigrants in New York City. After eight years in the United States, Noura and her family adopt new names; her husband, Tareq, is now Tim; her son, Yazen, is now Alex. And because she's homesick and still clinging to her past in Iraq, she simply cannot tolerate these names. As the family prepares to celebrate Christmas Eve, a visit from her dinner guests stirs up emotions from memories and a past they've been struggling to overcome.
The poster of the play centers around the word 'family' in Arabic, with the shadow of a woman's face, a book, and the statue of liberty. The poster reveals a lot about the idea of the play, with the Arabic text symbolizing Noura's past, and the statue depicting her present.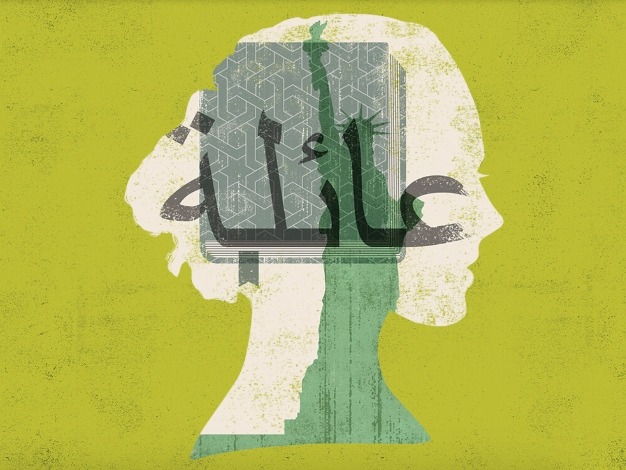 In the 90-minute play, the Egyptian actor Khaled Abol Naga plays the role of 'Rafa'a', Noura's life-long friend from Baghdad.
The play, which was performed from January 11 to February 16 at McGuire Proscenium Stage, is inspired by Henrik Ibsen's "A Doll's House", and is an "exploration of motherhood, marriage, and identity in modern America".
Don't miss the performance at the Gerhart Theater at the American University in Cairo (AUC) New Cairo, from 18 to 20 February, from 7 to 9pm.
WE SAID THIS: Tell us your thoughts!