Nike Women's charming new web series, Margot vs Lily, debuted this week and the first episode, "Resolutions", has inspired (our editor-in-chief to force) our team to get out of our comfort zones and challenge each other to achieve certain personal goals (whether we like it or not).
In the first episode, the main characters of the series, sisters Lily and Margot, return home for the holidays. Tensions boil over, and Lily and Margot make a New Year's bet. Smoker and drinker Margot, who has just been fired from her job, has to start a fitness channel and get 1,000 subscribers. Lily, who is an Internet fitness celebrity but super awkward IRL, needs to make three real friends.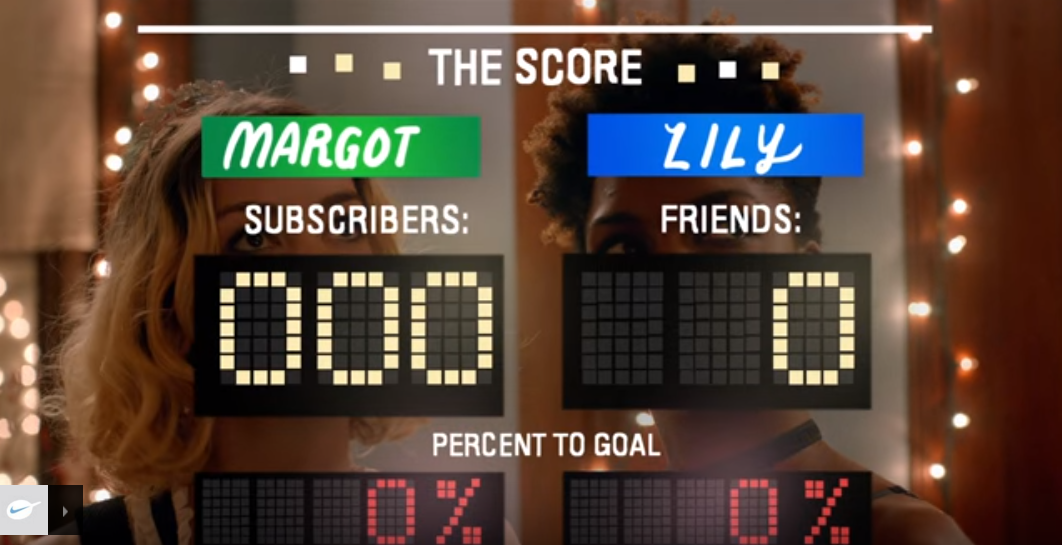 Over the course of eight episodes (eight weeks), we'll be following Lily and Margot's progress. We'll also be tracking our own progress, as each member of the rambunctious Scoop Team has committed to completing a specific personal challenge in that same time period — and some of us are already regretting it…
Kurt: Get 392 hours of sleep in eight weeks (seven hours per night)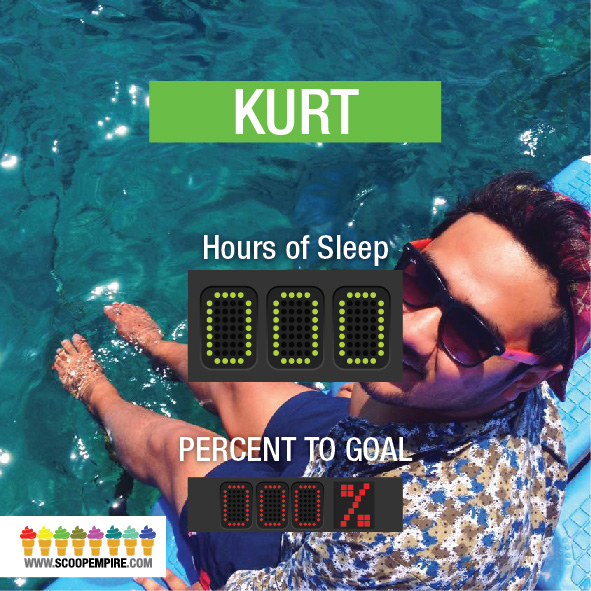 I hope I can do it, but I feel like it's going to be really hard because I like to stay up late — partying or even when I'm just chilling at home — and I like waking up early — take a shower, make some breakfast, make some coffee, take an Instagrammable picture of it, watch Netflix… so this is going to be a challenge.
Nada: Lose 5 kilos in eight weeks
It's about time! I think I needed the motivation to get started and it was pointless to do it as a New Year's resolution because it never works for me, so maybe when there's a fixed deadline and I focus and I don't order crap food, it will happen.
Samar: Try 50 new Egyptian experiences in eight weeks
It's gonna be interesting getting out of my comfort zone in Egypt, but I took the plunge three months ago and moved my life across the world, so why stop now. I've met an interesting (to say the least) group of people and mostly stuck within their circle, going to the same places, and haven't really discovered much of what Egypt has to offer. I don't know how I'm going to find the time to do 50 new things in eight weeks. I feel like my life is all about work and going to events, so it'll be a challenge, that's for sure. Not looking forward to eating anything weird…
Hady: Run a total of 42.195 km (the length of a marathon) in eight weeks
I'm freaking out just thinking about having to go to the gym and having to balance everything, and of course freaking out about whether I'm going to achieve my goal. But then again, it was one of my new year's resolutions to get healthy and lose weight and this challenge makes me feel like I'm obliged to follow through and not procrastinate because I'm being watched!
Dina: Meditate for a total of 840 minutes in eight weeks (15 minutes per day)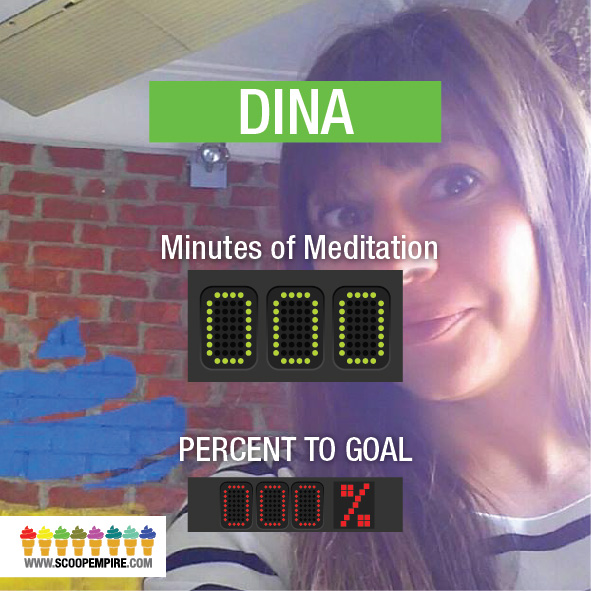 I don't have time for it. Or patience. Or the right state of mind. I'm too traumatized to sit still for 15 minutes a day, so this will be a very very real challenge for me. I'm not excited at all. But I have to because I need to relax and calm the F down.
Aprille: Do 10 yoga sessions in eight weeks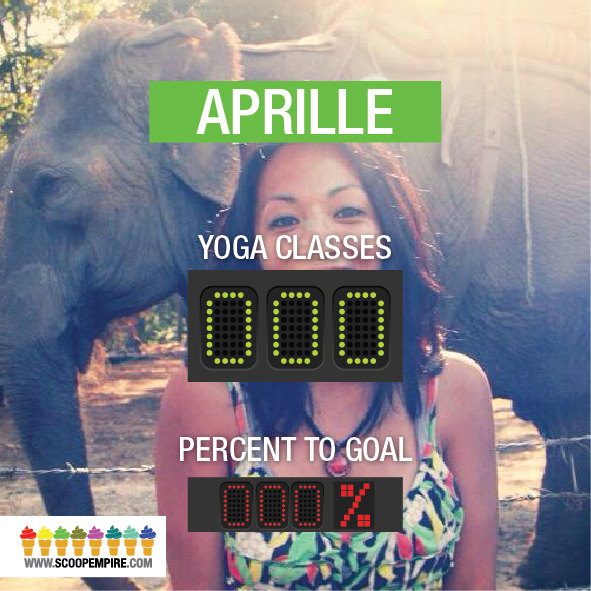 I'm getting anxious just thinking about having to go to a new place and interact with new people and make the time for it every week. Last spring, I bought a yoga mat with every intention to start going to classes, and that mat has been sitting in the corner of my bedroom collecting dust every since. In all of 2015, I never once used it! So I guess now is the perfect chance to finally bring it out into the world.
Sherry: Go to 24 fitness classes in eight weeks (three times per week)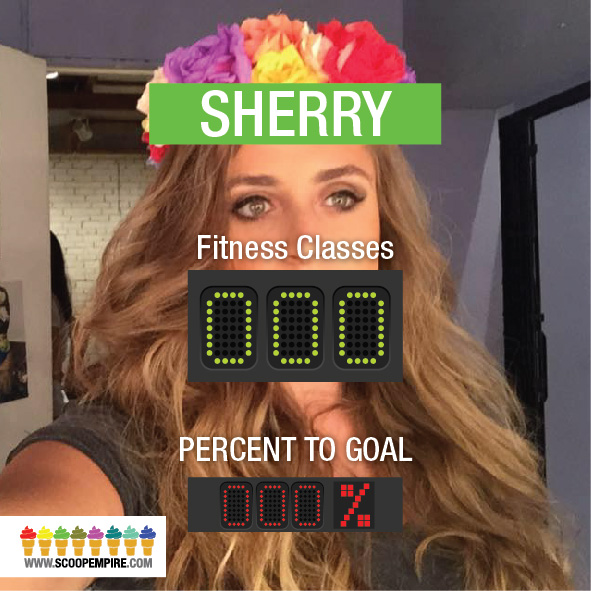 I'm excited to challenge myself and see how far I can push myself. I've been wanting to go at least three times per week to my yoga and boxing classes and have only gone up to twice a week so far, so I'm actually looking forward to taking things to the next level.
Sabrina: Eat 168 healthy meals in eight weeks (three per day)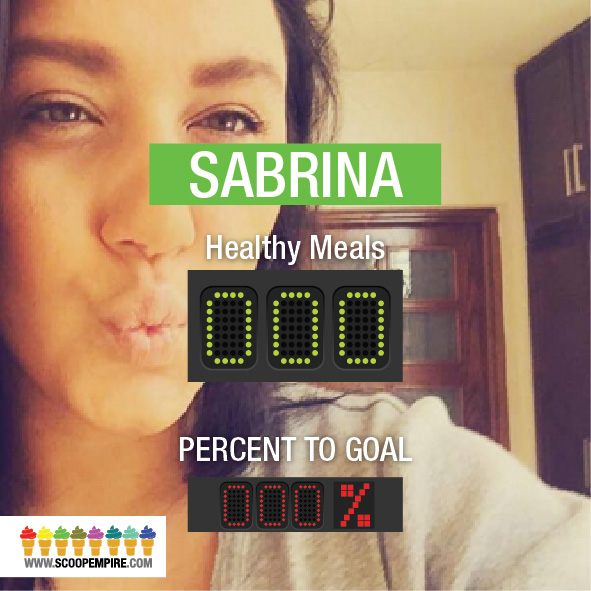 I feel it's good for me and it's something I need to do for myself. I feel that it's something that may be hard because of my sporradic lifestyle and schedule, so this is actually going to be more than just a meal challenge, it's about having a system and everything that comes with it. But I'm willing to take the risk and push myself.
Monaliza: Take 12 drum lessons in eight weeks
My husband is a metal head and plays guitar and drums. He taught me how to play drums a while ago, but we didn't continue because we got caught up with work and stuff, so I was planning to take drum lessons with someone to take it more seriously and master it. By the way, it's EXTREMELY difficult!
Islam: Go to the gym 24 times in eight weeks (three times per week)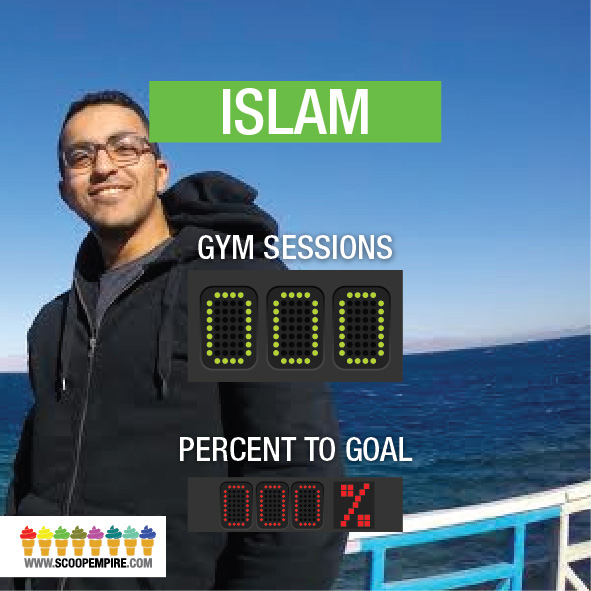 I'm excited. I can't wait to go back to the gym. It's been almost a year and a half. I stopped going in October 2014 when I had to do my military service. I finished last December, but I still haven't gone back to the gym. Before that, I used to go five times a week!
WE SAID THIS: Join us in our eight-week challenge! Share your goals in the comments below. You can start with the workout shown in the first Margot vs Lily episode. Just download the NTC+ app to start!