Lights, camera, action! The seventh annual Sharjah Light Festival (SLF) kicks off today in Sharjah City's University City Hall, and will go on till February 11, covering 14 locations across the emirate.
The chosen locations are set to be illuminated with breathtaking light shows and musical performances that throw light on the aesthetics of Sharjah's architectural landscape, the authority announced at a press conference held at Al Qasimia University Amphitheatre.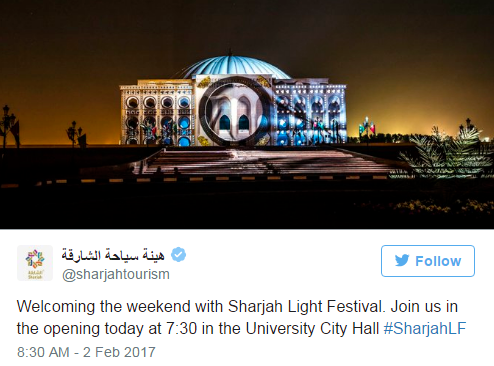 Over the years, the Sharjah Light Festival has succeeded in attracting thousands of visitors each year. The 2016 edition drew in more than 560,000 visitors from the UAE and abroad, while social media channels recorded 2.8 million interactions (according to Google Analytics).
WE SAID THIS: *plays Light It Up on repeat*